2018 is quickly passing by, but before it ends, here is Techsauce's wrap-up of how Thailand's tech startup ecosystem has been in the first six months.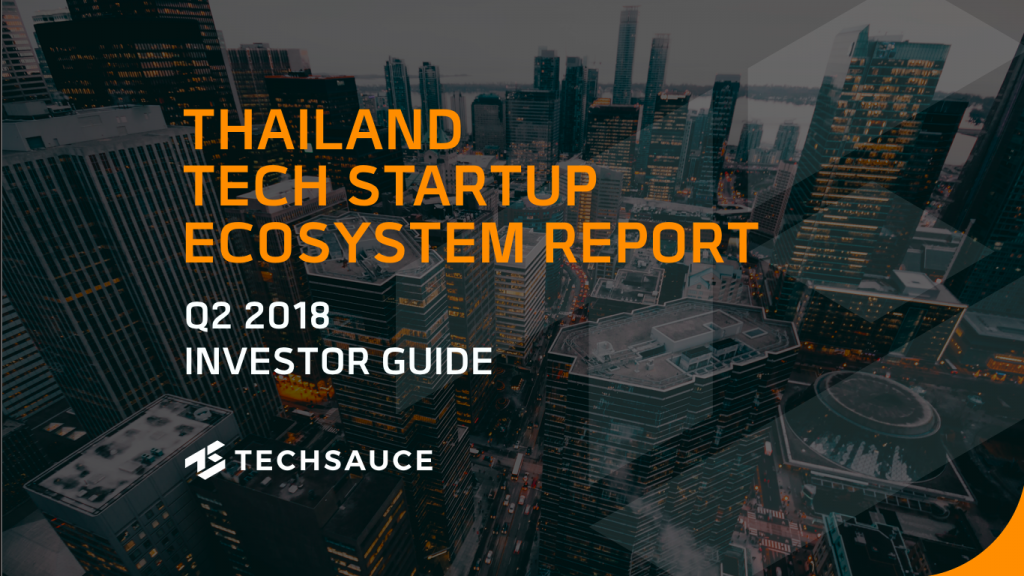 As usual every mid-year Techsauce publishes its report on startups.  Here's a look at the highlights in the first half of 2018!
Good news for the agriculture sector this year is that Ricult AgTech, the leader in social problem solving, raised seed funding and got backing from Bill Gates.  So we expect to see more startups in this field.
One of the highest raised funds in the first half of the year belonged to Eatigo which received pre-series C funding worth US$9.5 million.
This year is the year that MarTech raised funding at the same time as YDM Thailand and Tellscore, groups that offer service to micro-influencers.
The first ICO at the beginning of the year was SIX.network, a digital content platform that uses blockchain solutions to solve digital economy problems of digital content creators.
Following 2017 there has been significant corporate venture capital from various industries.  This year the big player was Singha and there were limited partners that have invested in 500Tuktuks such as Central Group, TCP, Saha Pathana Inter-Holding, Vachaphol Company (ThaiRath Newspaper Network), and The South East Insurance Company Limited.  In addition to this, is LINE Thailand announcing its plans for funding startups.
We are starting to see an increase of accelerators targeting specific fields.  A good example is food and beverage company Tipco creating its own accelerator for the food and beverage industry. There is Depa Accelerator x Techsauce focusing on agriculture, health, and service technology.  There are projects such as U.reka that focuses on DeepTech startups and Spark which is working with experts from Israel.  Other sectors that have gained interest are cyber security, IoT, and Big Data Analytics.
Even though the funding raised at the beginning of the year has not been that high, there is a possibility of big deals coming towards the end of the year.  Techsauce will definitely be keeping an eye out for them!  For more details on our report check out the link below.
For the details click