How many times have you gathered for meetings but end up having nothing solved or accomplished? How many people can truly say they look forward to coming to work every day?
Design thinking is transforming the way leading companies like Amazon and Google create value, foster teamwork and drive innovation. In this workshop, design leaders Marijn Beije and Dana Badeen will show you how to channel everyone's inner creative and critical thinking for effective collaboration and idea generation. Be empowered to lead your own human-centred design workshop and cultivate actionable change. Here you will attain invaluable tools to increase employee happiness and identify potential efficiency gains in your teams.
Key Takeaways:
Learn how to better inspire, motivate and engage employees through the workplace environment

Learn how to lead your own human-centered design workshop where your employees become the customer

Implement design thinking processes and tools to drive innovation

Learn how the organization can truly support their employees to unlock new ideas, drive productivity, work together and achieve their goals to develop a plan for actionable change
About This Workshop
This Design Thinking workshop is a hands-on, set of activities that will lead a group of people towards attaining their desired outcome to a problem. There will be dedicated and interactive sessions that will facilitate team building, the harvest of new ideas and commit participants to the solutions. Workshops will incorporate Q&A sessions to clarify doubts. Participants can maximise their experience by coming prepared with their goal or problem they want to solve in their teams.
Speakers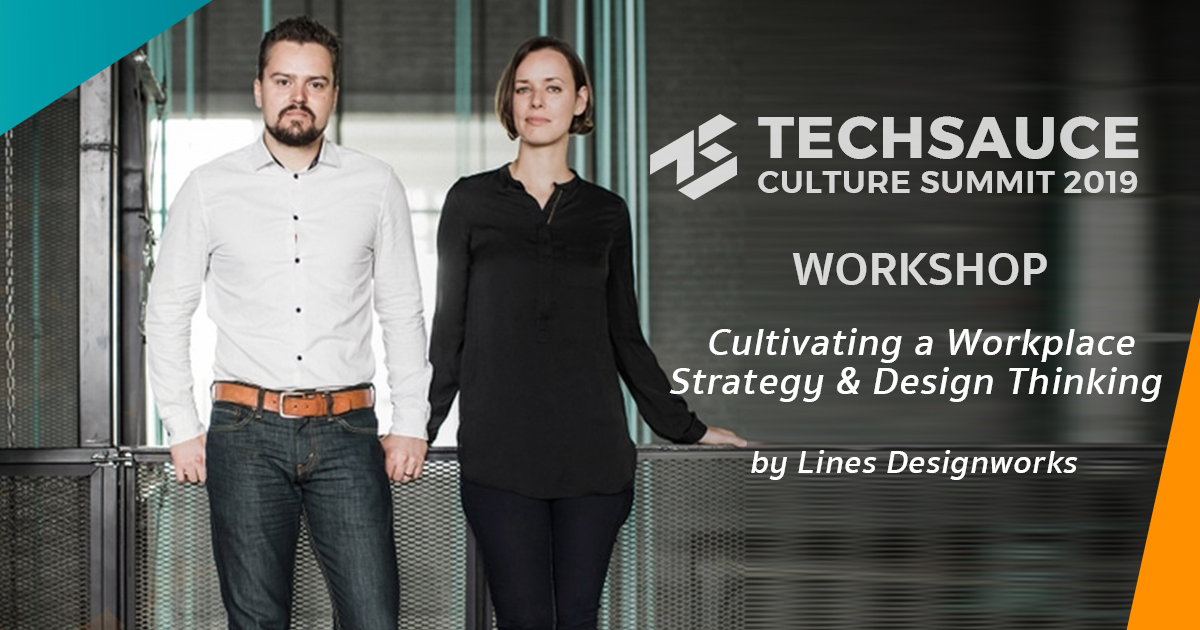 Mars Beije Founder, Lines Designworks
Marijn (Mars) Beije is one of the most talented industrial designers of his generation, and among the most award-winning creatives in Southeast Asia. Marijn attended the prestigious Design Academy Eindhoven, where he graduated with two products already launched to market. He then trained directly under renowned designer Jacob Jensen and was selected to spearhead Jacob Jensen Design's Asia operations as Creative and Managing Director before founding his own firm, Lines Designworks.
Dana Badeen Co-Founder, Lines Designworks
Dana is a former Microsoft engineer who decided design is the real challenge. After completing design school in Seattle, USA she met Marijn in China while they were working as Creative and Managing Directors for Jacob Jensen Design. Dana kicks ass spearheading and running large design teams, most prominently as Design Director of the record-breaking unicorn Flipkart.
Don't miss out on your chance to take home a wealth of knowledge! Grab your tickets now if you haven't already!
For more details and purchase your tickets at: http://bit.ly/2BeBnZw
We'll see you at the Techsauce Culture Summit 2019!