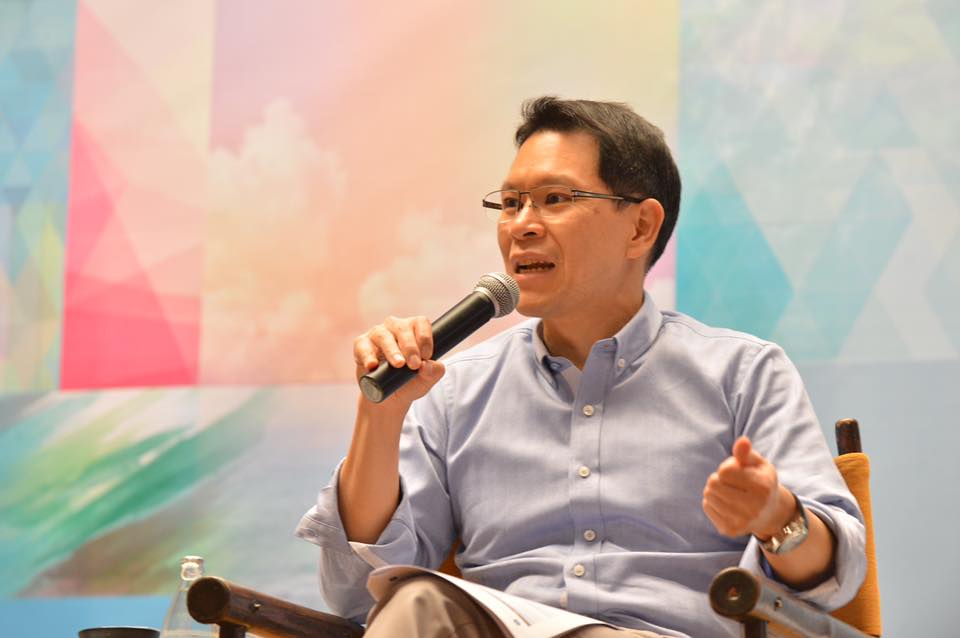 Regulators including the Bank of Thailand (BOT) and the Securities and Exchange Commission (SEC) along with commercial and state banks are all making big moves to supports crowdfunding, start-ups and small and medium enterprises (SMEs) this year in bid to encourage new investments and businesses in the country.
Deputy Prime Minister in charge of economic affairs, Somkid Jatusripitak, has dubbed 2016 as Thailand's "Investment Year" and the government has rolled out many measures including tax incentives and the Board of Investment's privileges in the past six months while both regulators and banks seemed to be in full support of the idea which can only spelled good news for the Kingdom's startup industry.
The BOT, SEC and the Office of Insurance Commission (OIC) are currently preparing for the latest financial technology (FinTech) trend by setting new channels and amending laws to provide more access for new players to enter the industry.
One of BOT's youngest ever central bank governor, Veerathai Santiprabhob, said last month (January 28) that advancement in technology will change the country's financial landscape where new players within the FinTech's world will have more playing role in reshaping it.
"The BOT has given importance to these new FinTech players that are coming in as bank or non-bank and these are new challenges that the central bank has to follow up and we already have setup a team study about it," he said.
The new financial transactions law is currently being consider by the National Legislative Assembly and the new act will allow the BOT to supervise all business transactions of commercial banks, non-banks and FinTech instead of it being monitor by several other ministries such as the MICT (Ministry of Information and Communication Technology).
Veerathai explained that there are many types of FinTech where businesses which involve financial payment and loans will be under the supervision of the BOT. SEC will be in charge of equity crowdfunding and other financial consultants while insurance businesses will be monitor by the OIC.
SEC's Assistant Secretary-General, Paralee Sukonthaman, revealed in the same month that existing securities firms and investment banking in other countries are already facing an increase in competition from new players in form of FinTech and many of them have to change their business model or increase their investment with FinTech players in order to catch up with the new trend.
Therefore, the SEC is preparing to change the landscape of business's licenses within the capital markets based on four amendments including the structure of the business licenses, the minimum capital requirement, the qualifications of applicant, and other monitoring regulations where further details regarding the changes will be provided within this year.
The SEC is also amending its crowdfunding regulations to further support the equity crowdfunding platforms as the regulations that have been launched last year still requirement adjustments to increase its effectiveness where the commission will setup a crowdfunding conference this month (February) to listen to any suggestions on ways to improve its crowdfunding regulations.
Paralee said, "investors in equity crowdfunding have to understand that businesses that raised funds via the crowdfunding platforms do have high survival risk where studies abroad shows that only around 20-30% of startups via crowdfunding have becomes successful and investors do have risk of not getting their investment money back but if the business that they have supported become a success then studies also shows that the financial return is usually very good," she said.
"This is why the SEC has capped the limit for retail investors at no more than Bt50,000 per one startup and no more than Bt500,000 investment per year and investors must passed an investment understanding test before they can invest in crowdfunding while there are five crowdfunding portals that are currently being consider by the SEC right now," she added.
Meanwhile, the Government Savings Banks (GSB) is currently working with the Stock Exchange of Thailand (SET) and the state bank has last month (January 14) launched an SMEs private equity trust fund worth Bt2 billion for four groups of SMEs where the bank will hold 49% of the equity and they will sell back the shares to the company after four years.
The four groups of SMEs that will be considered under GSB's private equity trust fund are SMEs at the start-up stage with high potential, SMEs with growth potential that is beneficial for the country's economic expansion, SMEs within various state and private supplier groups and SMEs that are also considered as social enterprises.
Kasikorn Bank (K-Bank) is also making a further push into digital banking by setting up a new subsidiary, Kasikorn Business-Technology Group (KBTG) and the new unit was set up to capitalize on the fast-growing online banking segment after the government's national e-payment system won cabinet approval on December 22.
KBTG has commenced its operations since last month and K-Bank has been frozen new branch openings for a while now as it steers towards digital banking where financial transactions via its digital channel and K-mobile banking have continue to increase. The bank said transactions via their mobile phone banking service has surpassed internet banking over the past couple months while higher demand for digital banking can be seen in all segments including corporate, small and medium-sized enterprises, and individual customers.
The Siam Commercial Bank (SCB) has meanwhile set up a venture capital fund and they are setting up a new venture capital company along with a lab that is specialized in financial technology and the budget for the fund is believe to be in the range of around US$50 million.
All of these movements by regulators and the banking industry are considered as a huge financial move towards support for startups and SMEs where it is usually being done by the telecommunication providers and Techsauce will continue to monitor and look for more information to provide for our readers here soon.
Besides the regulators and the banking sector, other companies within other private sector are also making a move where Ichitan Group and GMM Grammy has combined force to launched a new TV program called "เสือติดปีก" (Suea Tid Peak) on GMM Grammy's One-31 channel to provide a platform for new SMEs and startups to showcase their products.
A new non-profit company called "Paiboon and Tan Ltd" will be formed by the owners of the two group including, GMM's chairman Paiboon Damrongchaitham and Ichitan's chairman Tan Passakornnatee, to front the Bt13 million budget for the new channel, the venture capital and the rewards for the contestants. The show has been on-air every Tuesday since February 2, 2016 at 22:15pm on the One-31 channel.