Poundit, an award-winning e-commerce startup operating in the Philippines since 2014, announced that it has raised SGD850,000 funding from Singapore-based Cocoon Capital, a SGD10 million seed-stage venture firm focusing on early-stage, digital companies across Southeast Asia and India.
Poundit is an e-commerce site for electronics & accessories where customers can shop risk-free, enjoy price savings, and experience genuine service. Since its inception, it has built partnerships with top tech brands such as Sony, GoPro, ASUS, JBL, Harman Kardon, and Otterbox, enabling the site to offer authentic and authorized, top-notch products at competitive prices. With a fast-growing customer base, the company is seeing triple digit growth  and with Cocoon's support, it's gearing up to take it to the next level.
"We were a group of friends passionate about giving fellow Filipinos a hassle free experience when shopping for electronics online. Our main focus is the customer and our aim is to give them an experience that we ourselves love. We've done this by providing a combination of curated selection, price savings and genuine customer service. Poundit carries only the best brands in the world, and we partner directly with them to give customers risk free shopping and product discounts," said Kristian Salvo, Founder and CEO, Poundit.
"Poundit is our first investment in the Philippines," said Will Klippgen, Managing Partner, Cocoon Capital. "Ecommerce is undergoing massive growth here with a transition to more professional, customer-centric players that make sure customers have an excellent journey from browsing to unboxing. Poundit is one of the most impressive startups we have seen in Southeast Asia since we started investing."
Gadgets make us happy and we wanted to spread this feeling to our customers by delivering happiness in a box. This investment will help us do just that, added Salvo.
With its fresh funding, Poundit will focus on building its team, expanding its reach, and improving the customer experience. First on the list is a revamped online store to attract and engage more customers. The site will also move from YouPoundIt.com to Poundit.com to make it even easier to find.
About Poundit

Poundit is an e-commerce site for electronics & accessories where customers can shop risk free, enjoy price savings, and experience unparalleled customer service. From smartphones, tablets, cameras, laptops, desktops, headphones, speakers, gaming, and even accessories – Poundit has it all. It's aiming to build the most customer-centric electronics e-commerce site in the region. Starting in the Philippines, it's the only online destination in the country that sells legitimate, authentic, and authorized electronic products from the top tech brands.
About Cocoon Capital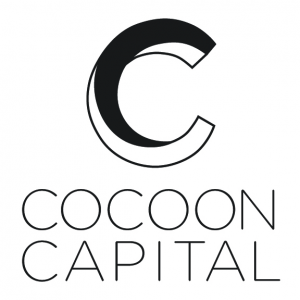 Cocoon Capital is a Singapore-based, pre-Series A venture firm targeting Southeast Asia tech companies with SaaS, fintech, ecommerce and disruptive tech. Cocoon's managers have done over 60 investments globally with a focus on Southeast Asia. Its philosophy remains to invest in few, carefully selected companies and nurture them deeply towards Series A and beyond.