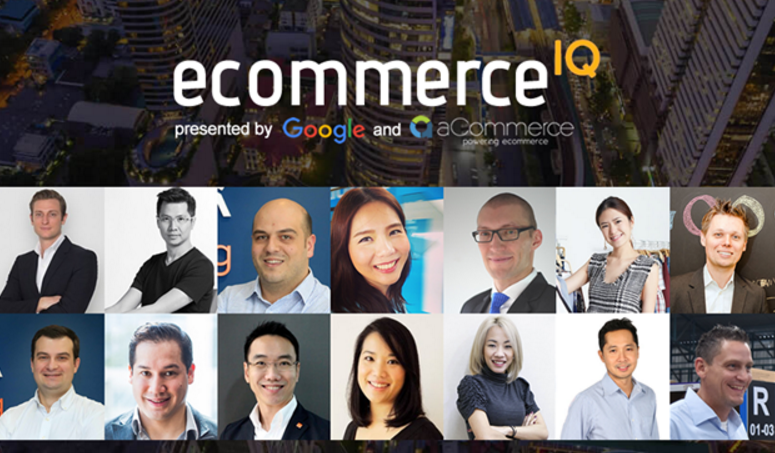 Southeast Asia's ecommerceIQ Summit Launches with aCommerce, Google, and the Top 200 Innovators in Retail. With ecommerce making up less than 1% of all sales in SEA, Google & aCommerce have created the executive workshop to share data & actionable insights needed to move online
 aCommerce, one of Southeast Asia's largest ecommerce service provider, and Google are bringing together the region's ecommerce pioneers to help advance Thailand's online retail sector The speakers participating represent the full online retail spectrum with top executives such as the CEO and COO of Lazada Thailand, SVP from Central Group, MD of Kiehl's, GM of Kerry Express and more who will share their knowledge with an audience of over 200 of the most high-profile SMBs and brands in Southeast Asia.
"We've all gone through some hits and misses while testing the ecommerce market early," says Paul Srivorakul, co-founder of Ensogo in 2010 and current Group CEO of aCommerce. "As such, we have launched the ecommerceIQ initiative because we want to help SMBs, retailers, brands and new entrants looking at Southeast Asia accelerate their learning curve by providing them with advice and data that helped us get to where we are today."
As part of the launch of the ecommerceIQ brand, aCommerce will be releasing exclusive data from its first 'Beauty Ecommerce' research report.
The invited speakers will work closely with the editorial team to provide actionable data through specific case study examples, distinguishing ecommerceIQ from typical large-scale, commercially-intended conferences.
Highlights of the executive workshop include:
Notable Speakers
Ben King,

Country Head of

Google Thailand

Salisa Landy,

General Manager of

Kiehl's Since 1851

Alessandro Piscini,

CEO of

Lazada Thailand
Bertrand Peyrat,

COO of

Lazada Thailand
Keynotes and Panels
Marketplace, Brand Stores or Mobile Apps: Navigating the Complex Landscape of Multi-Channel Ecommerce and Merchandising

Marketing in The Age of Ecommerce: How to Drive Traffic From Various Channels to Online Sales

Fulfillment & Logistics: Best Practices & Avoiding Major Pitfalls When Scaling Orders
The inaugural ecommerceIQ Summit will be held at the W Hotel in Bangkok on February 25th. A special press session for media will be held at 10:00am on the day of the closed-door event. Please request an invite at www.ecommerceIQ.asia.