Mr.Natavudh Pungcharoenpong, CEO of Ookbee Company Limited, said "We just established new firm called "Ookbee U" together with Tencent. This jointed venture will develop so called 'Content Ecosystem' that allows users to create and s hare contents in 4 key categories
1) Comics - Ookbee Comics
2) Song and Music - Fungjai
3) Ideas/ Experiences - Storylog
4) Literature and Novel – Tunwalai and Fictionlog.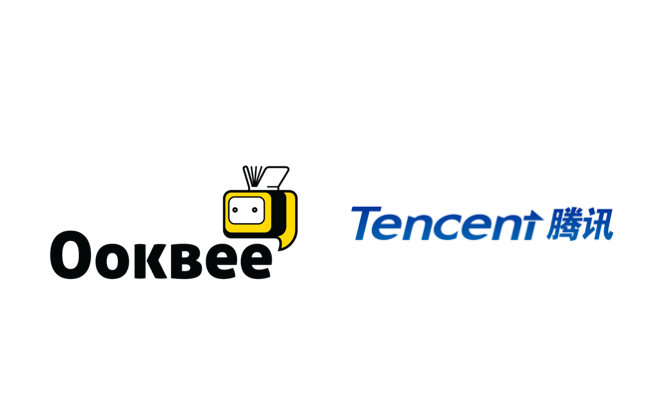 It is expected that in 3 years, it will bank over 1 million user generated contents. "We are truly delightful to partner with Tencent since we both share same visions that we believe content is the key to reach success while the content platform covers all consumption behaviors i. e. listening, reading, watching and sharing. Due to the fact that not only consumers consume content from online channels, but al so want to be part or to have a mean to share their different types of content that match their personal lifestyles. T herefore, being a co- creator of 'Content Ecosystem' is the goal of Ookbee U".
Mr.Natavudh added. "This JV reinforces our commitment to Thailand and supports our Thailand strategy to grow our digital content platforms. With Tencent (Thailand)'s existing properties in Sanook.com, the country's number 1 web portal for the past 18 years, and JOOX, the country's number 1 mobile music streaming application, we are confident that our investment into Ookbee U will further strengthen our position to capture the promising potentials in the dynamic lo cal creative media market," said Poshu Yeung, Vice President, International Business Group, Tencent. "We are very excited about Thailand's vibrant digital media market and the development of startup eco system. We have spend a year getting to know Ookbee and we believe there is a great culture fit and shared vision between Tencent and Ookbee. We are confident that Ookbee U will be well positioned to capture the promising market opportunities. This JV reinforces our commitment to Thailand and we look forward to working closely with local talent s to continually build up our presence going forward. " Said Grace Yun Xia, Senior Director of Strategy and Investment at Tencent, who will join the Board of Directors of Ookbee U.
The investment information details are not disclosed. However rumours flew on media that initial investment is around $19M.
About Ookbee
Ookbee is leading digital content platform in Southeast Asia. Ookbee's services include turnkey digital publication platform. Ookbee works with renowned international and local publisher s and authors all around SEA. Ookbee also operates User Generated Content (UGC) online communities for Novel, Comics, Music, Ideas/Experiences. Ookbee was founded in 2011 and now operating in Thailand, Malaysia, Philippines, Indonesia and Vietnam. Ookbee has more than 8M users now.
About Tencent
Tencent uses technology to enrich the lives of Internet users. Every day, hundreds of millions of people communicate, share experiences, consume information and seek entertainment through our integrated platforms. Tencent's diversified services include QQ, Weixin/ WeChat for communications; Qz one for social networking; QQ Game Platform for online games; QQ.com and Tencent News for information and Tencent Video for video content. Tencent was founded in Shenzhen in 1998 and went public on the Main Board of the Hong Kong Stock Exchange in 2004. The Company is one of the constituent stocks of the Hang Seng Index. Tencent seeks to evolve with the Internet by investing in innovation, providing a mutually beneficial environment for partners, and staying close to users. Tencent (Thailand) Company Limited is the provider of Content and Services Platform s that respond to the various lifestyles of online consumers, These platforms can be divided into three categories: News & Portal Platforms, namely Sanook! and NoozUP; Entertainment & Multimedia Platforms JOOX and Game ; and a Services Platform, which is operated by Topspace, a leading agency in Thailand