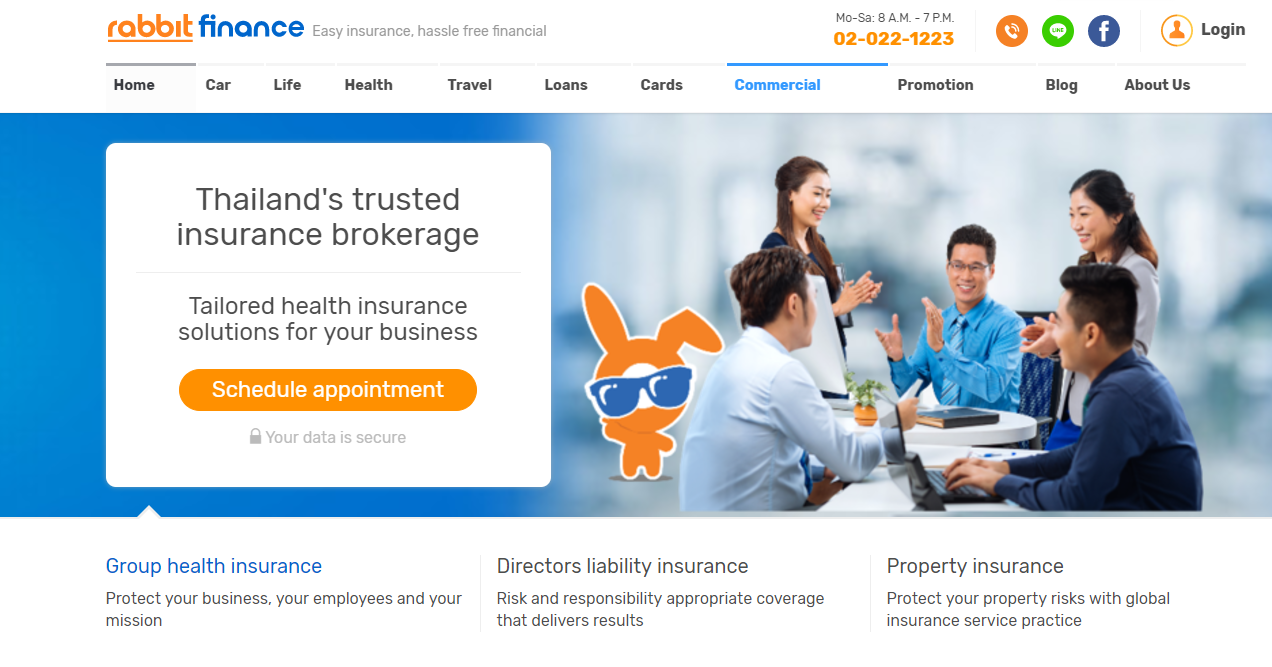 As of July 1, 2017, Thailand's leading online insurance broker rabbit finance was pleased to announce the appointment of Michael M. Steibl as Managing Director, André O. Prenzlow as Technical and Product Director, Orramittra Chunhavat as Commercial Insurance Director as well as Thomas Maier as Marketing and Project Management Director.
Michael Steibl is a successful German entrepreneur and a co-founder of rabbit finance. With more than 7 years of experience in the insurance, e-commerce, and fintech industries, the former Operations Director of rabbit finance is now taking over the role of Managing Director. As a partner of Bangkok based Alpha Founders Capital, he has already developed a deep understanding of leading and advising technology companies in South East Asia. During his time at Thailand's business school Sasin Graduate Institute of Business Administration (Chulalongkorn University), he established valuable contacts in Thailand's business world. In his new role, Michael will continue leading rabbit finance to sustainable growth, while guaranteeing the highest quality standards benefiting all clients, partners and shareholders.
André Prenzlow is another co-founder of rabbit finance and serial entrepreneur from Germany, who has already successfully exited a company in the B2B hardware and software solutions space. He is an expert in IT, software engineering, and product design. Previously, André gained experience in the Thai market as a marketing executive at Thailand's leading e-commerce company. In his new Director position, he will continue leading the Software Engineering and Product division of rabbit finance. André said "A significant part of rabbit finance's success lies in its unparalleled self learning algorithm that effectively matches the demands and risk profiles of customers with a wide range of products from many different insurance companies, which finally results in substantial savings for our clients."
Orramittra Chunhavat has more than 11 years of experience in the insurance industry. Orramittra previously worked at Tesco General Insurance Broker, where she was the Head of Marketing, responsible for life and non-life insurances. She has also worked with many leading insurance companies in Thailand such as Muang Thai Life Assurance Company and New Hampshire Insurance Company AIG. Orramittra commits to building a successful B2B arm under the rabbit finance brand. She has already won leading Thai companies such as Aware Corporation Limited, Master Ad Public Company Limited, and Kerry Logistics (Thailand) Limited as B2B clients. Any interested companies are welcome to sign up, compare prices and schedule personal appointments through the rabbit finance website.
Thomas Maier is an experienced investment banking associate from Germany.  He previously worked at Lazard, the world's leading financial advisory and asset management firm, where he advised insurance and banking clients on mergers, acquisitions, and corporate finance issues. In addition, he gained relevant experience working at other leading banking and consulting firms such as Credit Suisse, BNP Paribas, EY, and Deloitte. His interest in e-commerce businesses developed when he was advising Trivago, the global hotel search platform that became publicly traded on the NASDAQ exchange in 2016, on their strategy concept for mobile devices. In his new role, he commits to expand rabbit finance with outstanding marketing initiatives and deliver high quality services to all clients and stakeholders.  Thomas said, "I am delighted to be able to contribute to the further development of rabbit finance as well as having the chance to work closely with Thailand's leading banks and insurers."
Michael said "With these new high quality hires, rabbit finance is well equipped to grow exponentially and continue to be the leader of Thailand's online insurance brokers. Thomas is bringing in fresh energy and great experience to further improve our marketing team. Orramittra, on the other hand, has established strong relationships with Thailand's leading commercial insurers. I am convinced that she will be successful in developing our new B2B division. Both Orramittra and Thomas will be great assets to our company and complement our senior management team. André, who has been responsible for IT matters since the foundation of rabbit finance, already impressed me in many occasions and will continue being the backbone of our internet presence and comparison algorithm."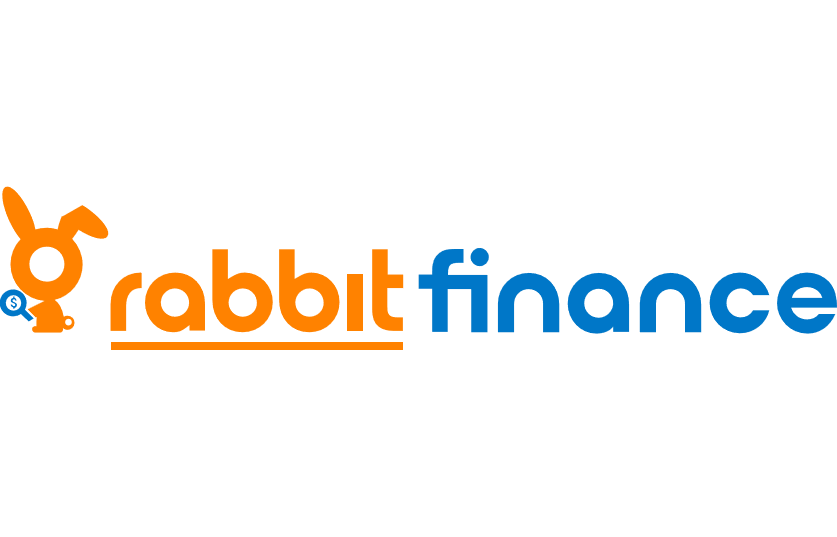 About rabbit finance
rabbit finance is the official brand of the licensed OIC brokerage Rabbit Insurance Broker Company Limited. Thailand's leading online insurance broker, a subsidiary of VGI Global Media PCL, holds both a non-life and life insurance license. The independent insurance and financial comparison portal has grown rapidly over the last four years driven by the strong demand of Thai consumer to compare prices online. The company, run by Michael Steibl offers a wide range of financial products such as personal loans and credit cards as well as motor, life, health and travel insurance products. Under the corporate insurance division, the company also offers group health insurances, director liability insurances as well as property and construction insurances.