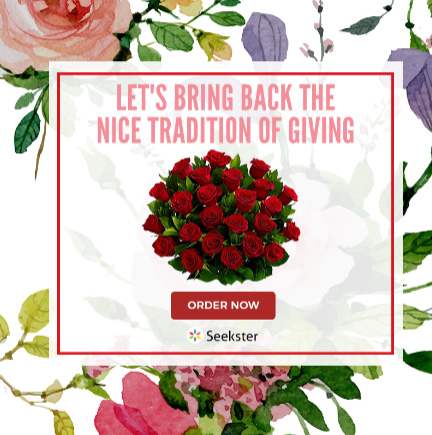 Seekster, the Bangkok's first on demand service market place, has joined hands with Skootar, an on demand messenger startup to do the On Demand Luxurious Valentines flower delivery for their love one.
"We are here to save the day. Imagine you are busy with all your work and you just realized that you forgot to prepare a bouquet for your love one. We asked florist around the area for a best price because on Valentine the price will spike up 5 times" Seekster Founder Sahib said.
The service package which includes options of bouquet  (Small [549 ฿] Medium[1349 ฿] Large [2500 ฿]), Customizable Valentine Card, and a delivery service can be booked through www.seekster.co/valentines . The on-demand service will be available for Bangkok people until 15th February.