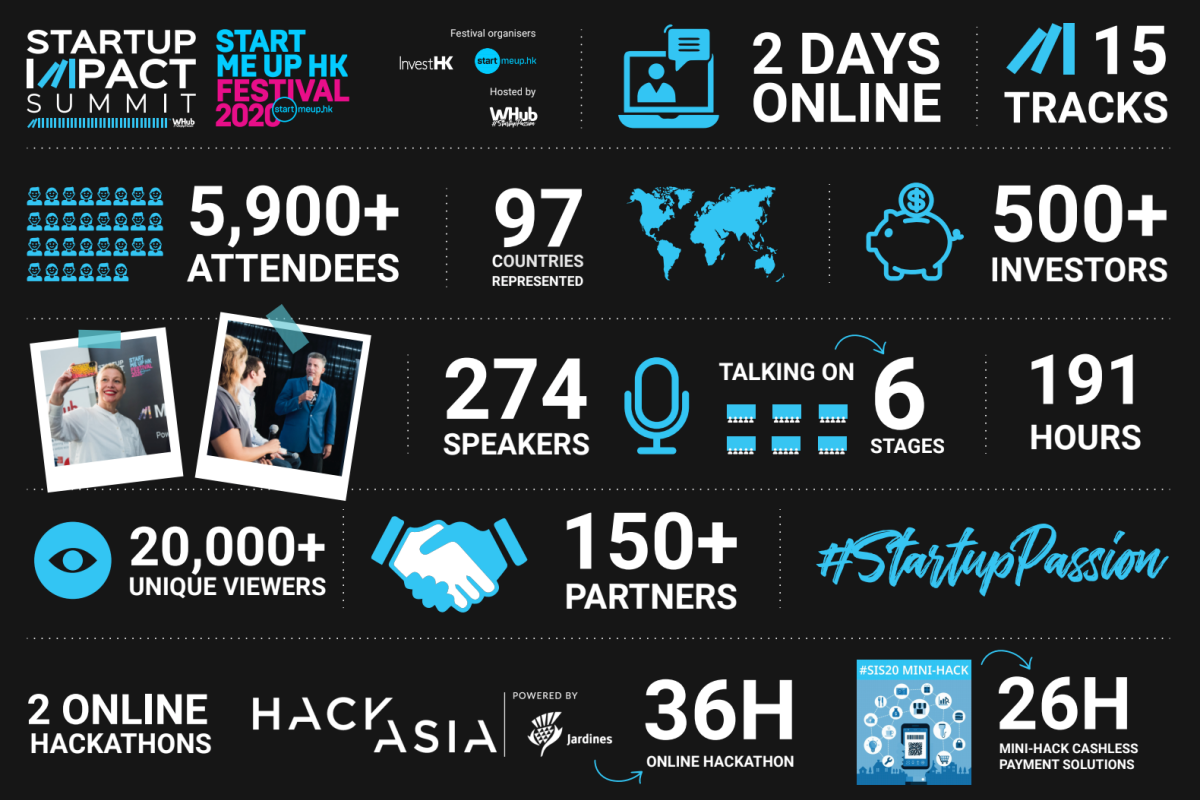 Startup Impact Summit 2020 (#SIS20), hosted by WHub, as part of this year's StartmeupHK Festival 2020, organized by Invest Hong Kong ended on a high note as the event attracted ove...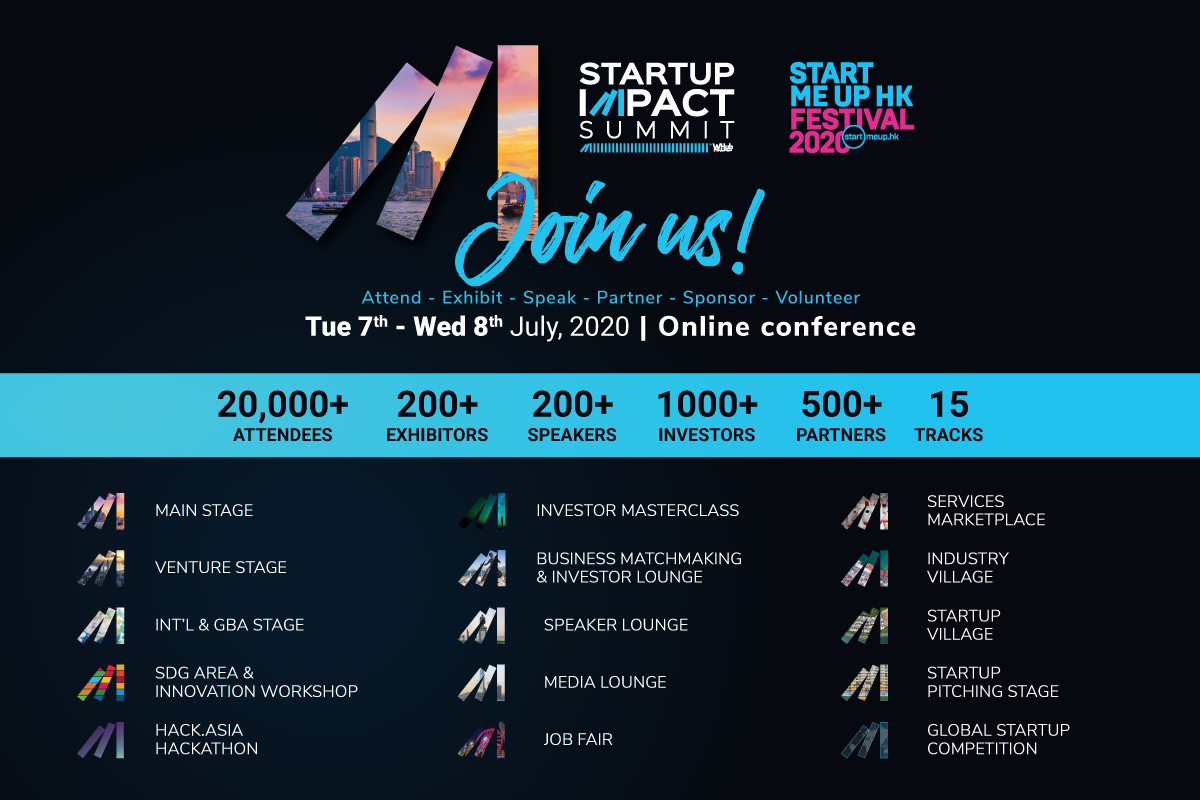 Invest Hong Kong (InvestHK) announced details of its five-day StartmeupHK Festival 2020, which will run from July 6 to 10. Befitting its theme of start- ups and technology, the fes...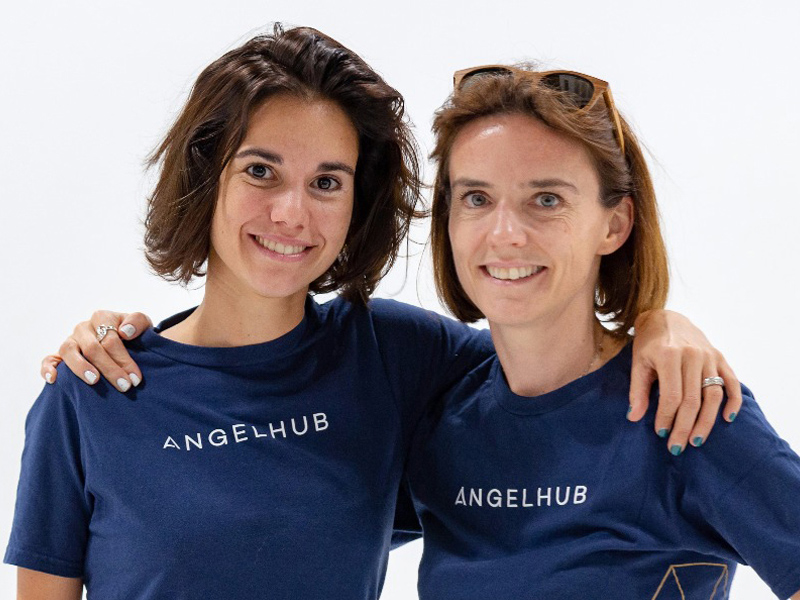 Since 2014, WHub - Hong Kong's biggest startup community platform and power connector comprising over 3,000 startups, has been fostering the startup ecosystem and providing startup...