In the 1990's a small Scandinavian nation with approximately 1.3 million people gained independence. Fast-forward to 2017 and this country was rank number one on the International Tax Competitiveness Index, which measures countries' ability to raise sufficient revenue for government priorities while remaining competitive and promoting economic growth.
More recently this year, this small nation also retained its 12th spot on the World Bank's ranking for how easy it is to start and run a company in countries around the world called, "Doing Business 2018: Reforming to create jobs."
The country we are talking about is Estonia, geographically it is bordered to the north by the Gulf of Finland with Finland on the other side, to the west by the Baltic Sea, to the south by Latvia, and to the east by Lake Peipus and Russia. Still having trouble relating to the country? Have you ever used Skype, Estonia was where Skype was born.
So how does a relatively young nation with a small population achieved so much in just several decades? Estonia's Former Prime Minister Taavi Rõivas was on stage at Techsauce Global Summit 2018 to share Estonia experience.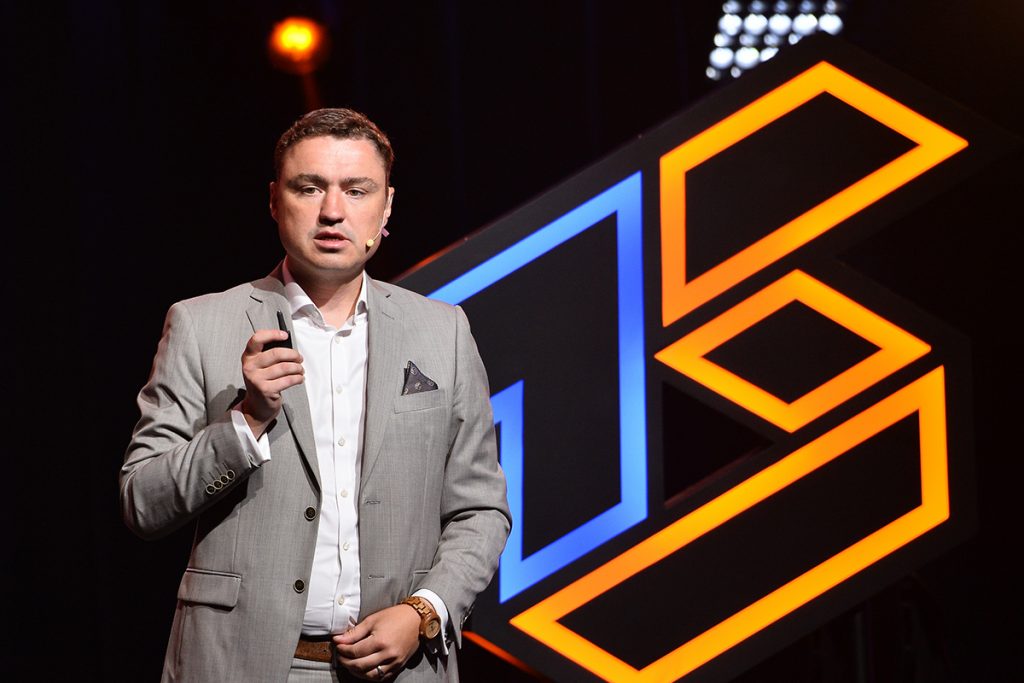 On stage Taavi noted that Estonia is the most digital county in the world and lamented how many governments around the world are not fully utilizing technology to improve upon their services. Taavi asked the audience to imagine what could be achieved if governments were transformed to fully utilized technology as much as the private sectors.
Touching upon the progress and change brought about by the invention of the credit card 60 years ago, a development that replaced cash transaction and opened doors to an array of e-commerce possibilities, all of which revolves around the notion of having access to your cash. Taavi then introduce the key concept of access to your information.
Sharing how in Estonia, the registration of a child -- a process that commonly involves a physical visit to a government office -- can be conducted online, Taavi stated that the process was made possible under the concept of access to information. In the case of Estonia, all its citizen owns a digital signature. This is in the form of a government issued digital ID card and a Personal Identification Number (PIN) for verification. The chip on the card carries embedded files, and using 2048-bit public key encryption, it can be used as definitive proof of ID in an electronic environment, in other word a digital-signature. This allows for:
• Legal travel ID for Estonian citizens travelling within the EU • National health insurance card • Proof of identification when logging into bank accounts • Digital signatures • Voting in national elections, referendums • Checking medical record • Submitting tax claims • Medical prescriptions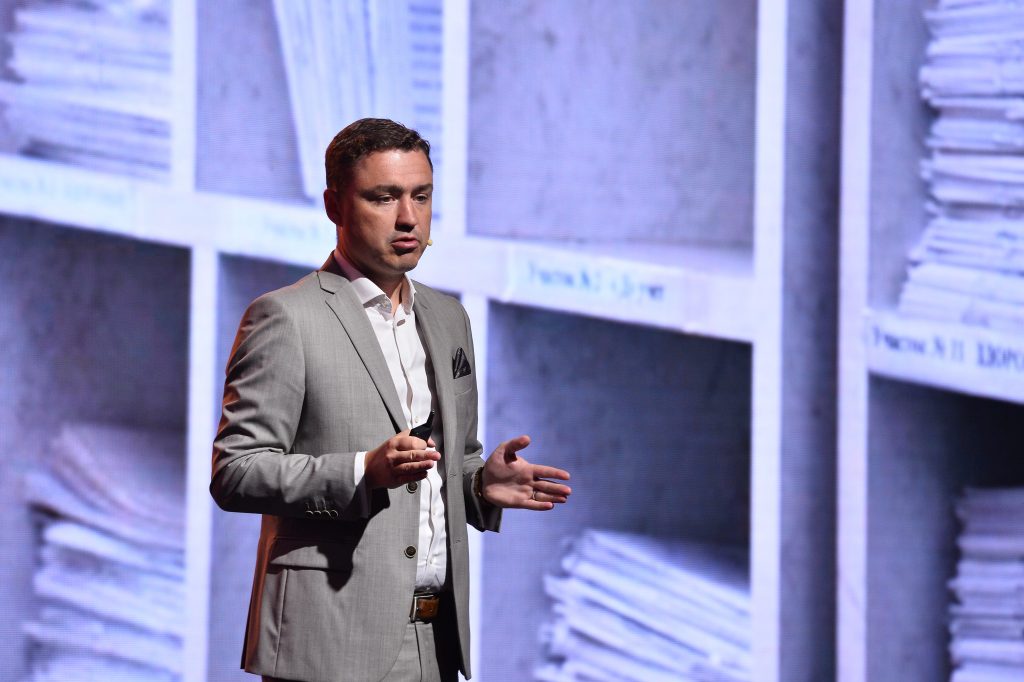 This means Estonians will no longer have to lift a pen to sign documents and merely utilize the national ID cards and PIN number. Addressing potential security concerns, Taavi argues that from his experience, physical signatures are rarely challenged. Documents with signatures are commonly submitted after they are signed and the authenticity of the signature hardly questioned. With the digital ID there is an added layer of security with the PIN code and digital timestamps that records the time when the signature was used. Statistics have shown than Estonians save 5 days per year from the use of digital signatures.
Since we live in a digital age, Estonia did not just stop at digital ID cards, they went a step further with mobile ID. Mobile-ID allows Estonians to use their mobile phone as a form of secure digital ID. Like the ID card, it can be used to access secure e-services and digitally sign documents, but has the added advantage of not requiring a card reader.
The system is based on a special Mobile-ID SIM card, which the customer must request from the mobile phone operator. Private keys are stored on the mobile SIM card along with a small application delivering the authentication and signature functions.
This development has allows Estonia provide a greater array of digital services for its citizens. Remember the new born child mentioned earlier? His/Her birth can be literally registered through the mobile in the hospital room if his/her parents wish to do so. Other practical application of Mobile-ID is online voting. Estonians living abroad can now cast their vote anywhere in the world without the need for an Estonian embassy or consulate. This is especially valuable for a small nation like Estonia that cannot afford to have embassies all over the world. Currently 12.2% of Estonian voters use Mobile-ID.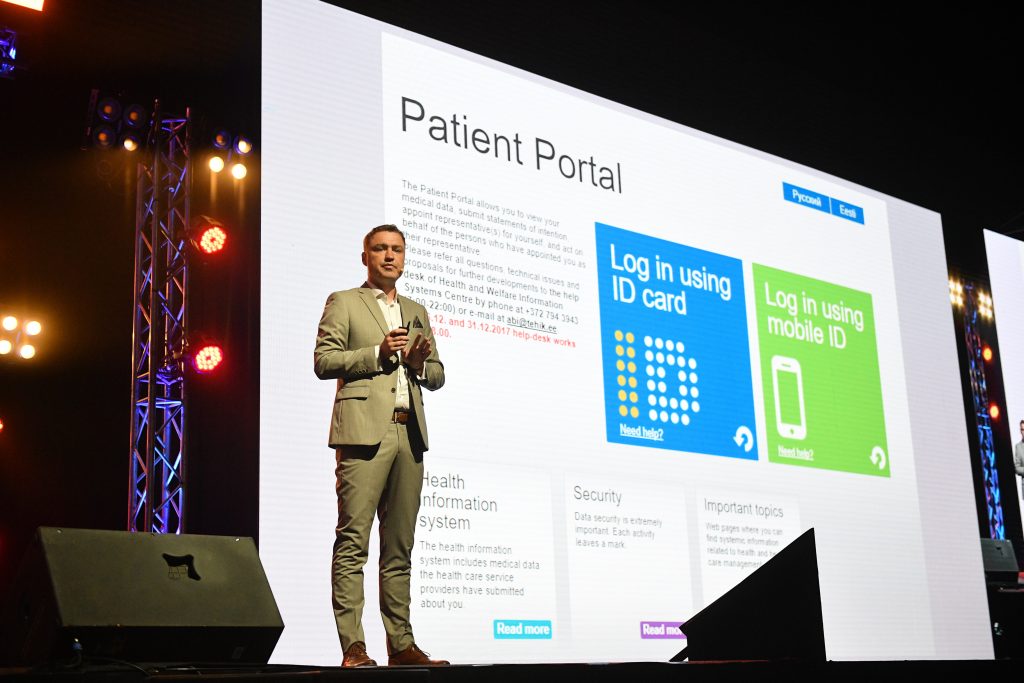 Imagine the potential for government's to improve its efficiency by using digital ID. For example, making appointment at public hospitals using digital signatures can cut the waiting time for patients and help doctors manage their schedule. In emergencies, doctors can pull out medical records of a patient who never visited the hospital before through the digital ID saving precious time.
Despite all the advancement, there are still two things that Estonians do not do online. They are, buying property, and getting married. In Estonia, parties involved are required to be physically present in both events.
If you are residing in a country where such digital signatures are not yet utilized, fear not, Estonia actually offers e-Residency for global citizens and it is the first country in the world to do so.
E-residency is a transnational digital identity that anyone in the world can apply to obtain access to a platform built on inclusion, legitimacy and transparency. E-residents can then have access to the EU business environment and can use public e-services through their digital identity. This allows applicants to establish and manage a location-independent company online from anywhere in the world and even apply for a business bank account and conduct secure e-banking. To date nationals from 150 countries have done just that.