ChocoCRM or Choco Card Enterprise Co., Ltd., a Martech startup company who is now growing rapidly with Customer Relationship Management (CRM) and Customer Data Platform (CDP), currently serving more than 2,000 clients in Thailand, has announced that it has been funded in Series C round by 3 new partners, TechMatrix (Japan), Finnoventure Private Equity Trust I and Innospace (Thailand) Company Limited, with the investment of $8M USD to strengthen Digital CRM Platform business in Thailand and overseas.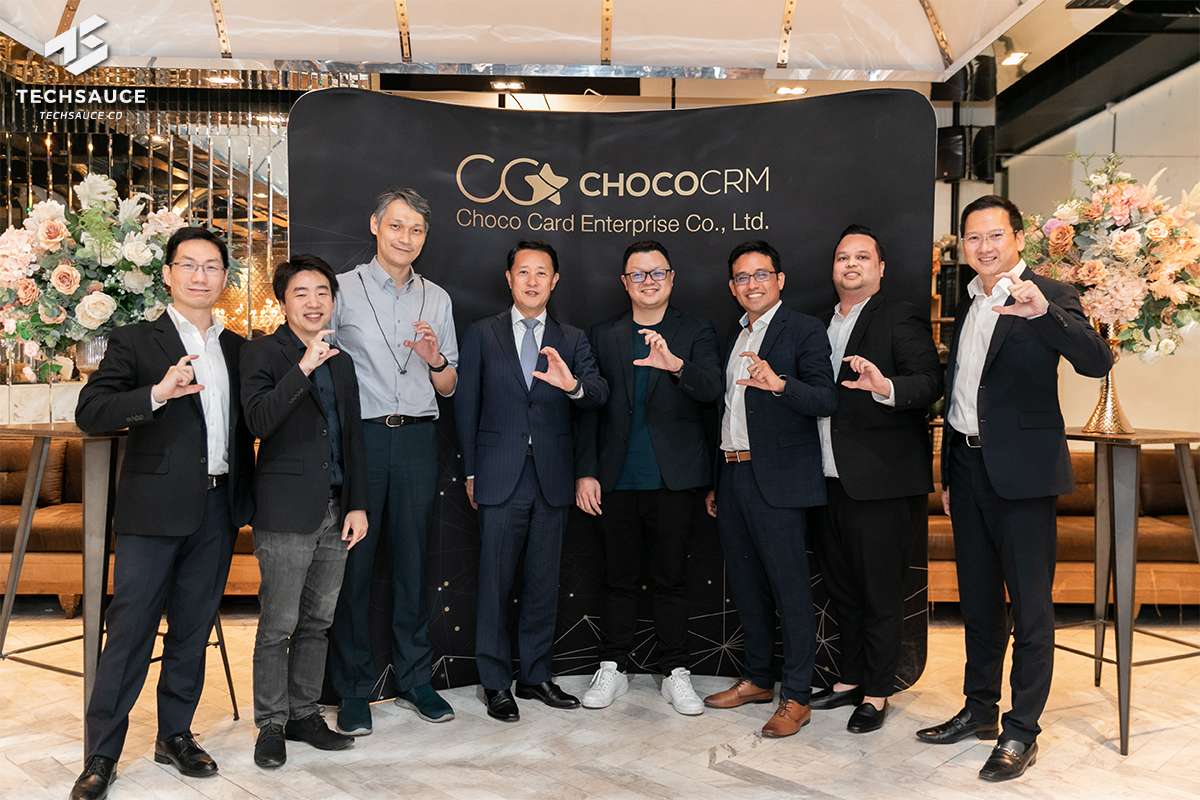 Aiming to become a #1 in Southeast Asia, the Series C funding will allow ChocoCRM to build on developing a strong CDP Platform to serve clients in SMEs and Corporate sectors. The CDP Platform is the latest Mar-tech technology help customer collect/analyze data and help business entities learn Customer Insights and precisely perform marketing actions through Omnichannel Marketing Automation features. The system will also leverage the usage of AI and Machine Learning to help with in-depth customers' analysis and predictive/ forecasting models. This investment also intends to connect CDP system with CRM in the aspect of Customer Service/Contact Center, along with the Data Source from different platforms to widen CDP Platform and provide the best Customer Experience (CX) to clients' customers.
The three partners funding this investment round will substantially bring this vision into reality. Most notably, TechMatrix (Japan), a tech giant company specialized CRM for customer service/ contact center. TechMatrix offers a wide range of solutions which are designed to serve both SME and Corporate sectors. One of TechMatrix's solutions: FastSeries (FastHelp5, FashAnswer2, and FastChat) aim to improve the customer experience from the customer service/contact center standpoints. The omnichannel chat integration features, for example, helps create ease of connection between the customers and the contact center, but more importantly providing insightful customer data for clients. TechMatrix will partner up with ChocoCRM for data and system linkage to better serve the clients and providing insightful information for the marketing, customer support, and management team. The partnership will also aim to expand their platform offerings in Thailand and SEA. Aside from TechMatrix, Krungsri Finnovate continued their investment in Series C round through the Finnoventure Private Equity Trust I, the first private equity funds with the focus Startups aiming to assist leading startups in Southeast Asia to reach their goals. Lastly, the new partner in Series C, Innospace (Thailand) has joined the latest funding round and ready to provide support for ChocoCRM expansion through its LPs and other Thai startups to grow sustainably and support Thailand startup ecosystem.
Mr. Sirasit Suriyapattanapong (Mike), the CEO & Co-Founder of ChocoCRM, said "We are thankful and also excited for the opportunity of working with TechMatrix, the #1 CRM company in Japan. We will together focus on linking the CRM FastSeries from TechMatrix and CDP from our side, in order to make a platform that can respond to both SMEs and Corporate clients in the new era where businesses need to provide the best Customer Experience (CX) to their clients. After the discussion with the management team and staffs from TechMatrix, we see how our visions and missions align in the same way for now and for the future. We are looking forward to the business alliances and hope to expand the market in both Thailand and SEA in the near future. For the two partners from Thailand, Finnoventure Private Equity Trust I and Innospace (Thailand), we are also thankful for their continuous support and for the belief in our capabilities. With the three partners joining, we do believe that our company will grow even stronger and become a Thai startup that can provide our solutions to the clients regionally."
The investment from three partners provides a big step for ChocoCRM who is determined to develop solutions that could respond to the changing market needs of constructing a Full-Loop Customer Experience (CX) division service, which is gradually happening in the international corporate scale. ChocoCRM will expand the 2000+ clients base in both Thailand and SEA by empowering CRM/ CDP systems and hope to be recognized as a leading CRM/ CDP company in regional scale in the near future.