Amity, a global SaaS business from Thailand, today announced its plans to spin-out its Thai-centric businesses under the new brand of Amity Solutions. Amity aims to IPO Amity Solutions in 2024 and deploy the proceeds to accelerate investment in its GPT-powered AI products. The move will see a clean split between Amity's high growth, global-oriented, "SDK & API" business, and its Thai-centric businesses.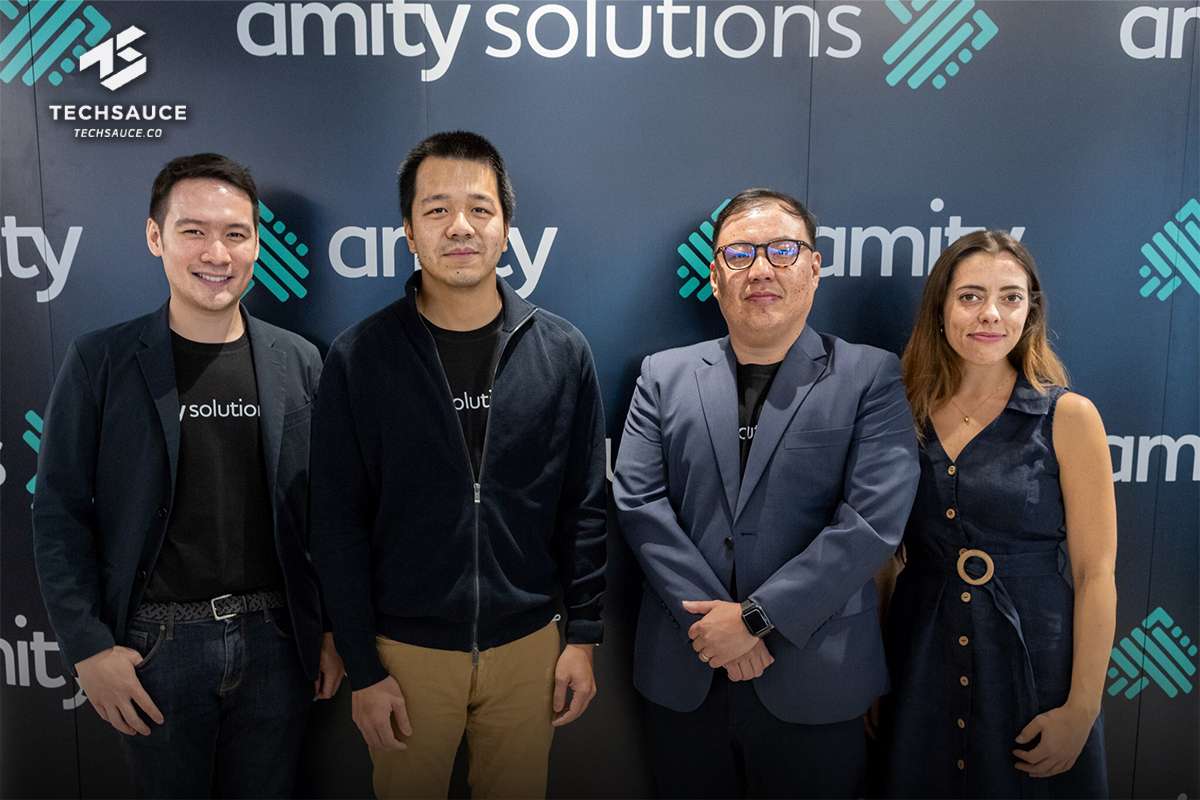 Amity Solutions core businesses will include Amity's original enterprise automation and engagement product, Eko, as well as its chatbot product, Amity Bots. Additionally, the business will also include Amity's other Thai revenue streams such as its API products and services business. Overall, Amity Solutions products are already used by over 20 million users per month. Finally, Amity Solutions will also include Amity's newly launched GPT-powered AI solutions and products. It aims to integrate GPT-powered AI solutions into all of its current products and solutions as well as to invest further to become Southeast Asia's leading GPT-powered AI solutions provider.
"We strongly believe that GPT is ushering in a new era for computing capabilities, we believe it will transform entire industries and indeed, the way businesses operate.. ChatGPT itself is but a demo of what OpenAI's GPT platform is capable of and Amity Solutions aims to be a regional leader in developing AI solutions on top of GPT." said Amity CEO and Founder, Korawad Chearavanont.
In order to ensure Amity Solutions will have the right resources to achieve its GPT-powered AI ambitions, Amity aims to IPO Amity Solutions in 2024. It is now in the process of evaluating local and regional IPO options to determine its next steps. Indeed, Amity Solutions aims to be one of the region's first SaaS IPOs.
Amity's high growth global business, oriented around its "Amity Social Cloud" product, will, on the other hand, remain private with a goal of listing on NASDAQ in several years. Amity Social Cloud powers digital communities and in-app social features that can be plugged into any app or website. Since launching globally in early 2021, the product has seen rapid growth in Europe and the Americas where MAUs (Monthly Active Users) has skyrocketed from around 30,000 at the beginning of 2022 to over 1.1 million as of February, 2023. With offices in London and Milan, it counts dozens of leading U.S. and European brands and multi-billion dollar businesses as clients.
"Following the recent launch of our GPT-3-powered Amity Bots Plus, this is just another step forward for us as we strive to become one of the most innovative tech companies in Southeast Asia," said Touchapon Kraisingkorn, CTO and Co-founder of Amity. "Our goal is to make sure that our customers have access to cutting-edge technology solutions that enable them to stay ahead of their competition."
Commenting on the news, Managing Director of Amity Solutions, Lionel Chin, said "We are excited about launching our own independent business and taking our products to a whole new level with state-of-the-art AI and automation."