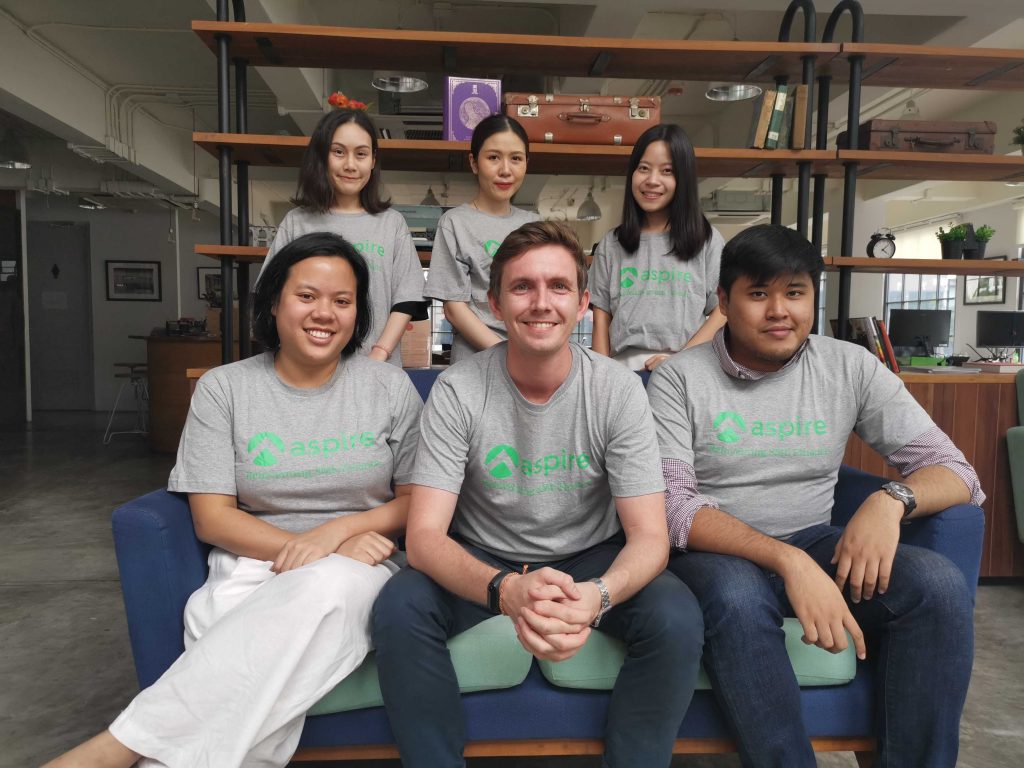 Y Combinator backed Aspire, who is on a mission to reinvent SME banking across Southeast Asia, announced today a US$32.5 million raise. The Series A round will be used to boost its financial product offering and strengthen its local presence.
Aspire is currently operating across Thailand, Indonesia, Singapore, Vietnam and it is building a scalable marketplace banking infrastructure that leverages 3rd party financial service providers to create a unique digital banking experience for its SME customers.
AspireAccount, Aspire's flagship product targeted at digital merchants and startups across the region, can be opened online in just few clicks. It is free and comes with an instant credit limit fordaily business expenses, a virtual B2B payment acceptance and other tools to help SMEs manage their cash flow. A business credit card is next in line and it will be available and linked to each business account as early as this year.
"We are extremely excited about the problem we are solving for this fast growing generation of digital entrepreneurs in Southeast Asia" said Andrea Baronchelli, Founder & CEO. "We have seen 30% month on month growth since we founded the company in January 2018 and expect to open more than 100,000 business accounts by next year".
The recent financing has been led by Mass-Mutual Ventures Southeast Asia with participation from Silicon Valley's Arc Labs and existing investors Y Combinator, Hummingbird and Picus Capital. "We are very excited to be working with Andrea and his team to help solve multiple financial pain points for SMEs in the region," said Ryan Collins, Managing Director at MassMutual Ventures SEA. "We are impressed with the quality of the product, the company's technology infrastructure and its vast network of institutional partners."
About Aspire: Aspire is on the quest to reinvent SME banking in Southeast Asia. Aspire is serving a new generation of internet businesses with a mobile-first digital account across Thailand, Indonesia, Singapore. AspireAccount can be opened online in just few clicks. It is free and comes with an instant credit limit for daily business expenses and tools to help SMEs manage their cash flow effectively. Founded in January 2018 by former Lazada executives, the company graduated from Y Combinator Winter 2018 batch.
About MassMutual Ventures: MassMutual Ventures (MMV) is a venture capital fund investing in seed to growth stage companies in North America, Europe, Israel and Southeast Asia. Its key areas of investment focus include fintech, insurtech, cybersecurity, data analytics, digital health and enterprise software. MMV leads or joins investment syndicates in companies poised to create significant enterprise value through differentiated innovation and focused execution. Today, MMV manages USD 250 million across two funds – Boston-based MMV and MMV Southeast Asia (MMV SEA), headquartered in Singapore.