Following highly successful conferences in Jakarta, Singapore and most recently Bangalore, Tech in Asia, the online hub for Asia's tech community, is returning to Japan's capital for Tech in Asia Tokyo 2016, the third edition of its conference. Set to happen on September 6­7 at Shibuya Gardens Bellesalle, Japan's global conference will see half of its speakers hailing from overseas.
Attendees can look forward to two days of learning and networking with entrepreneurs, investors, and industry leaders participating on five stages. Apart from the Main Stage featuring global tech influencers, there's a Fintech Stage for a deeper look at fintech trends in Japan and the region, a Marketing Stage for the latest marketing tools and tips, a Developer Stage to understand web and app engineering tactics, and a Design Stage for creating better user experiences.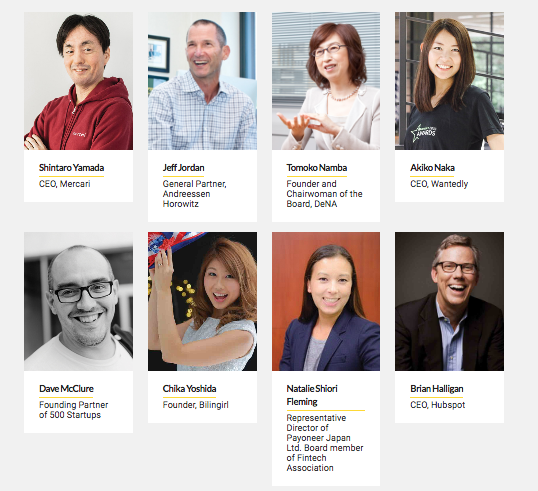 A fully bilingual event, Tech in Asia Tokyo 2016 is a great spot for international attendees to understand the local market and conduct market entry testing, as well as for locals to interact with the international tech community while hearing from industry heavyweights.
The following are other highlights of the event:
● Speed­dating: Founders get to pitch their business to leading venture capital firms from around the world. Each Tech in Asia conference typically hosts VC firms with a combined capital of $1 billion, and September's event expects to facilitate over 600 sessions.
● Bootstrap Alley: 170 curated, product­ready startups from Japan and abroad showcase their ideas, form partnerships, and find funding opportunities.
● Fintech pitch battle: After debuting to packed audiences in Singapore, watch as several of the region's startups pitch to a panel of investors in our second edition.
● Arena pitch battle: 7 shortlisted startups pitch their companies, live on stage, to a panel of judges. The winner will be eligible to receive an investment of US$100,000 from 500 Startups.
● Night Crawl after­parties: The networking continues after dark! Make merry and find new connections after a day of hustling. To read our pre­conference coverage of interesting panels, sessions, and speakers, you can visit the conference news page on the Tech in Asia site.
More information and full event agenda can be found at the event's official website.