As the COVID-19 pandemic drives change across the world, the financial industry has been far from immune. The steady march of digitalisation which had been reshaping the global financial world has turned into a sprint.
Register here for your discounted ticket with promo code JBE374: http://bit.ly/37X5wxv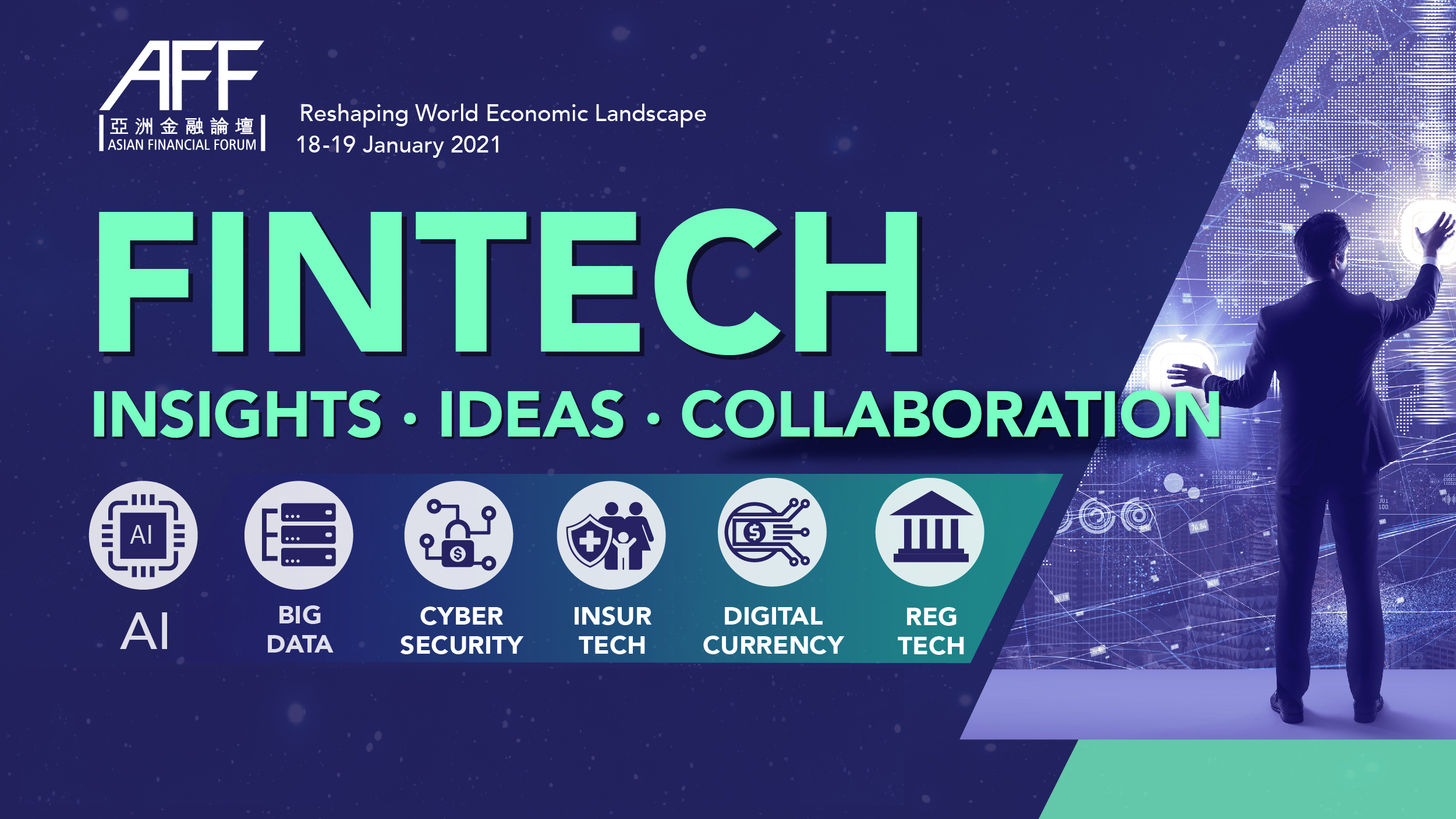 To help professionals from different places navigate their way through this new, digital, world, the 14th Asian Financial Forum (AFF) on 18 and 19 January 2021 will be held virtually and will gather over 150 influential global financial experts, policymakers, business leaders, fintech enthusiasts, investors and entrepreneurs to examine the most pressing issues of the day, including post-pandemic recovery, sustainable development, fintech, 5G, digital assets, cyber security, entrepreneurship and venture investment as well as asset and wealth management.
Themed "Reshaping the World Economic Landscape," the upcoming AFF will showcase the latest financial innovations and next-gen business ideas from over 100 global fintech solutions providers and startups, as well as offer a curated investment matching platform for investors, projects owners and startup entrepreneurs from around the world.
Speaker lineup and topics

(from left to right, Luc Julia, Alexis Ohanian, Stephen Schwarzman, Paul Romer, Zhang Lei)
A host of global thought leaders will headline AFF 2021. Paul Romer, 2018 Nobel Laureate for economic sciences and a policy entrepreneur, will analyse the current state of the global economy and posit the path towards a new and sustainable growth engine, while Alexis Ohanian, Co-Founder of Reddit and Seven Seven Six, will share his insights on innovation, technology and investment. Financial heavyweights from around the world, including Blackstone's Stephen Schwarzman and Hillhouse Capital's Zhang Lei, will discuss a wide range of issues, including global outlook, impact investment, inclusive development and philanthropy.
The series "Dialogues for Tomorrow" will survey the impact of COVID-19 on, and the outlook for, various sectors including banking, insurance, fintech, healthcare and bigtech. Other topics such as blockchain, central bank digital currencies, wealthtech, green finance and financial inclusion will also be covered by a series of panel sessions and fireside chats. Wherever and whenever you look (and up to two months of video-on-demand will be arranged), the AFF will provide a plethora of insights from C-level executives from financial institutions (such as AXA, Credit Suisse, FWD Group, HSBC, Neuberger Berman, Standard Chartered, UBS and Visa), venture capitalists (such as 500 Startups, Arbor Ventures, Brinc, Fresco Capital, Gobi Partners and Lilly Asia Ventures), seasoned investors (such as Bamboo Capital Partners, BlueOrchard, Calvert Impact Capital and Dao Ventures) as well as experienced entrepreneurs (such as Airwallex, Bowtie Insurance and OnChain).
Networking opportunities and fintech showcases
Participants will have multiple options to connect and network with their peers from around the world.

The 2021 AFF Deal Flow Matchmaking Session will connect global with project owners through curated one-to-one business matching meetings, InnoVenture Salon will further cement connections between investors through a series of capacity building and business matching arrangements, including pitching, regulator meetups as well as AFF Accelerate, an open innovation challenge for global fintech and insurtech innovators to devise tomorrow's business solutions for the global insurance industry, particularly in areas such as agent recruitment, lead generation and payments.
The Fintech Showcase will introduce cutting-edge solutions from financial institutions and tech firms, while the FintechHK Startup Salon will present next-gen innovations from worldwide startups spanning wealthtech, paytech, insurtech, regtech, credit tech, digital banking, AI, blockchain, big data, cloud, and cyber security.
Register here for your discounted ticket with promo code JBE374: http://bit.ly/37X5wxv