Are you an ASEAN startup looking to grow?
Choose the UK – the powerhouse in creating tech startups. Home to 10,000 VCs and Corporate investors and 500 tech accelerators; the UK has demonstrated its strength in creating successful tech businesses in recent years, with 79 tech unicorns developed in the UK – more than Germany, France and Israel combined.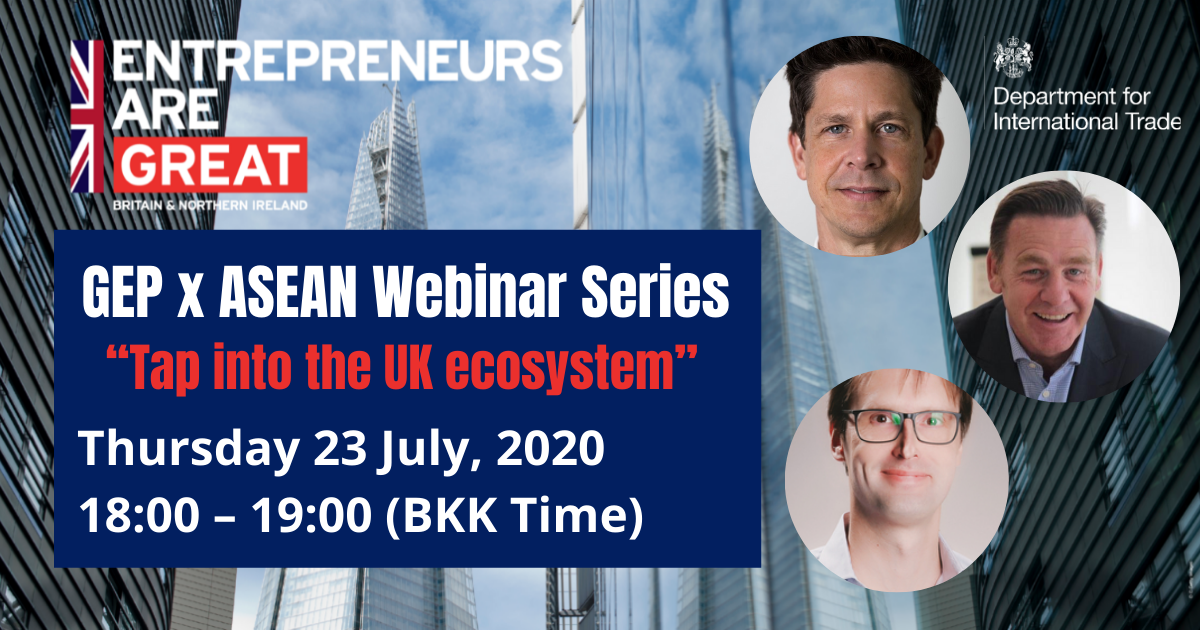 Mark time on your calendar for the first of the GEP x ASEAN Webinar Series on how you could tap into the UK ecosystem and grow your startup through the UK's Premier accelerator Global Entrepreneur Programme.
Date: 23 July 2020
Time: 18:00 – 19:00 Bangkok Time
Register: https://eu.eventscloud.com/ehome/index.php?eventid=200208861&
About the Speakers
Andrew Corbett-Jones
GEP Dealmaker
GEP Dealmaker since 2007. Andrew is Head of Growth at Harbour City Labs in Sydney, part of the Australian Computer Society, where he is focused on scaling some of Australia's most promising tech companies. Prior to that he was the co-founder and head of Australia's first dedicated space for fintech startups, Tyro Fintech Hub. He was a member of the Australian Security and Investments Comission'sinaugural Digital Finance Advisory Committee, a founding mentor of the startup acceleartor PushStart, and co-founder of Healthcare at Home Australia.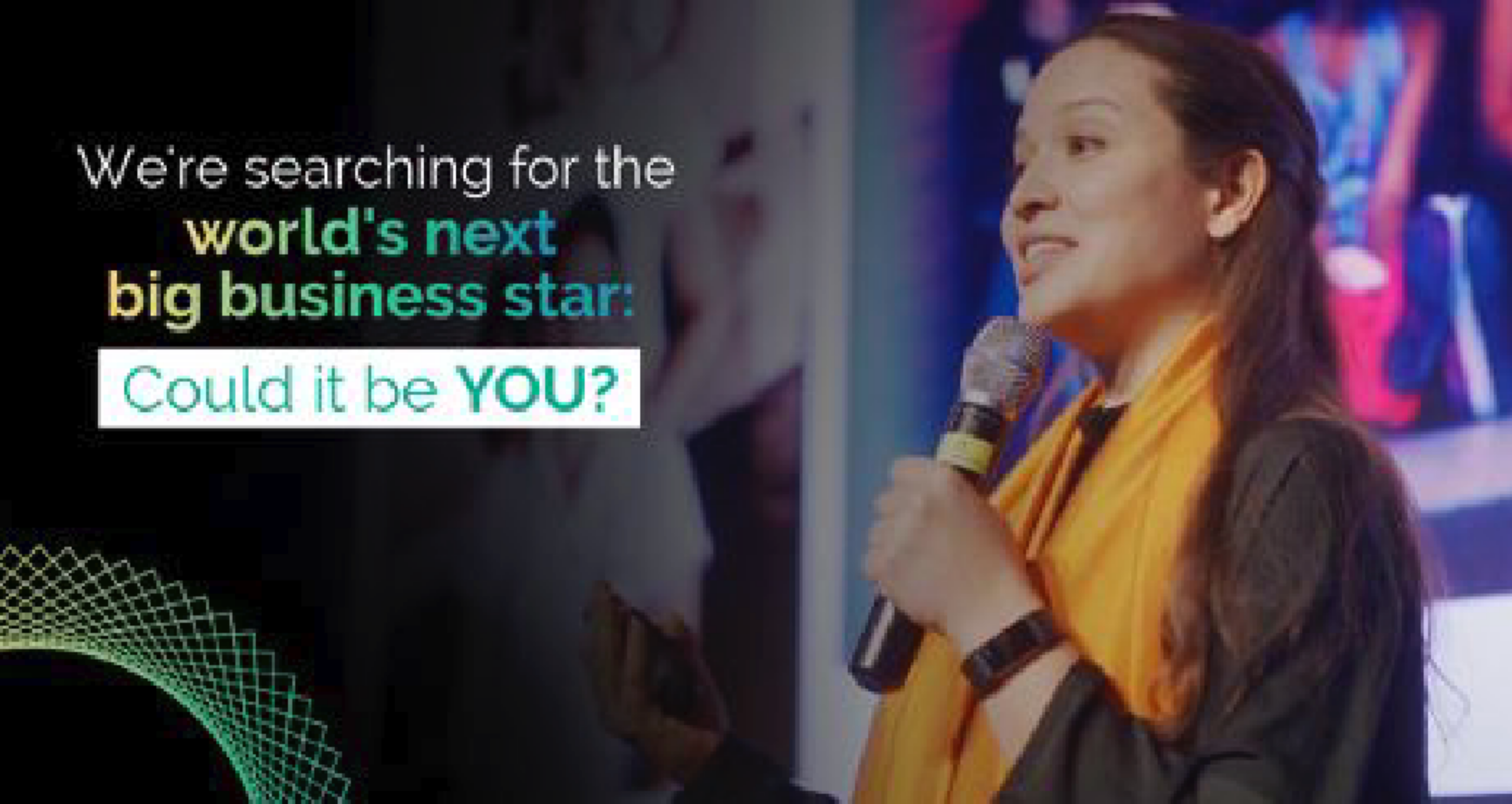 Derek Goodwin
Head of Entrepreneurship, GEP
Derek has spent more than 30 years creating strategic innovation initiative on behalf of the UK government and private sector. After a successful spell working in the US tech sector, Derek set up the Department for International Trade (DIT) pioneering Global Entrepreneur Programme (GEP) in 2004 and has been responsible for attracting nearly 1000 innovative fast growing tech startups and scale ups to the UK.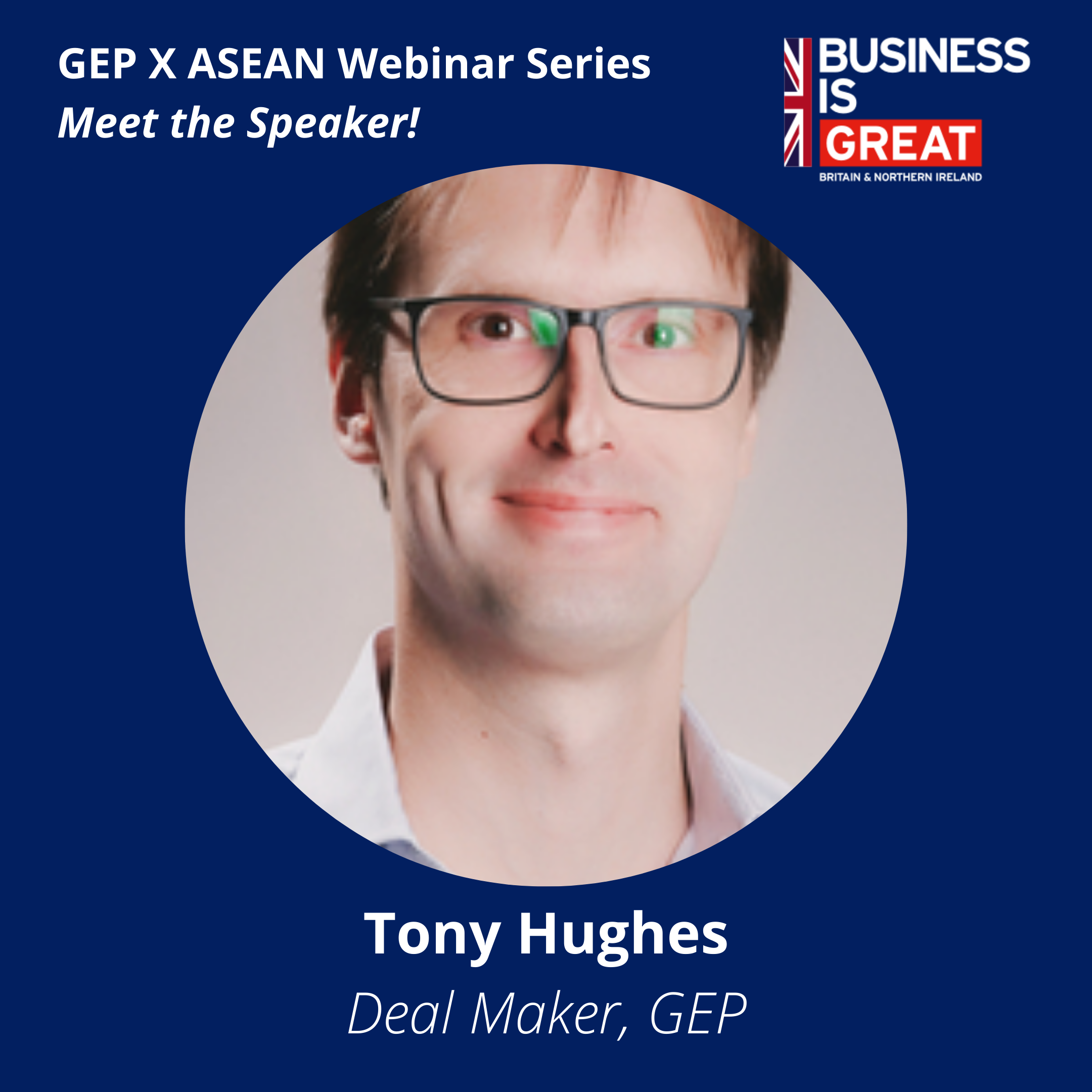 Tony Hughes
Deal Maker, GEP
Tony is a serial entrepreneur with over 20 years of experience in media & technology companies. He co-founded Curator Technologies, a company behind CityCurator.co.uk - the trip advisor for globally mobile companies. Tony is also an external board advisor for new product development with BBC and Hewlett Packard. Regarding work with the British government, Tony is both a Dealmaker for the Global Entrepreneur Programme (GEP) and a creative industries specialist for the Department for International Trade (DIT)