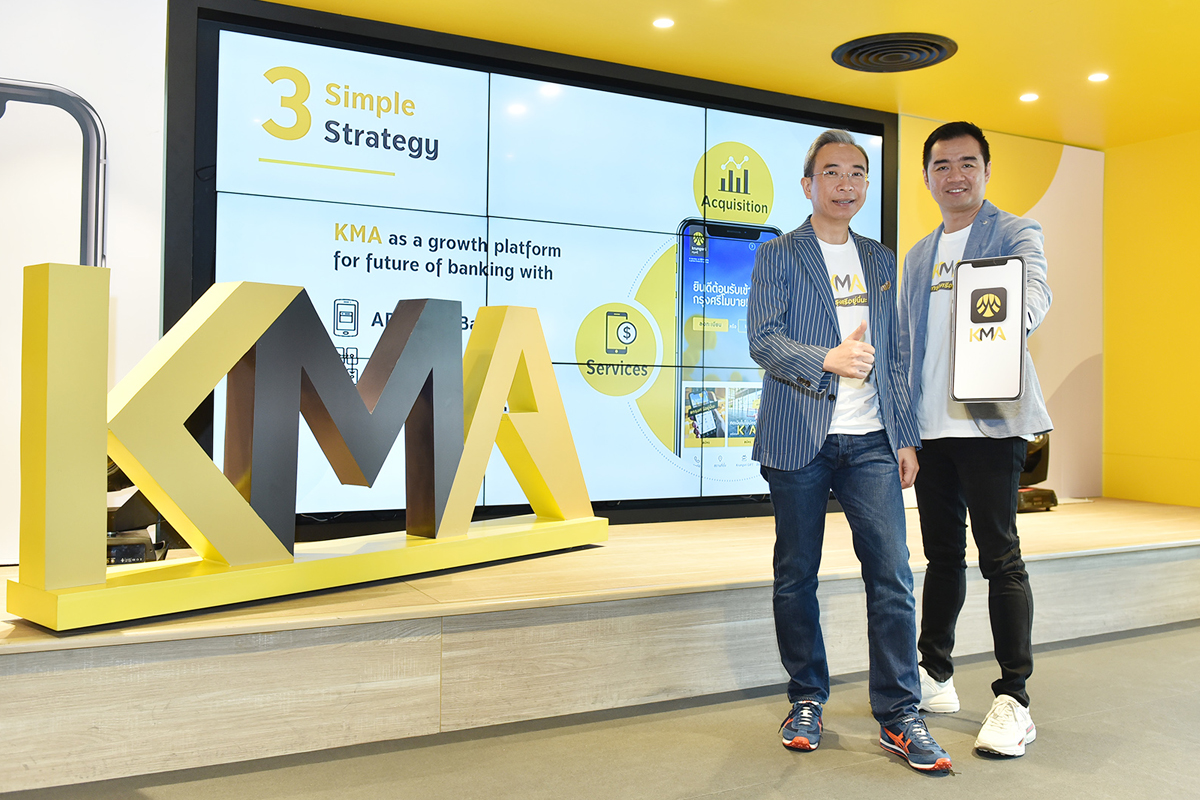 Krungsri (Bank of Ayudhya PCL) reveals its digital direction and strategy to drive Krungsri Mobile Application (KMA) as the platform of the future financial world, driven by open banking APIs, AI, big data, and intelligence. Over 800 million baht is allocated for KMA advancement under three core strategies, i.e. acquisition, services, and marketing. Dozens of services are in the pipeline to elevate KMA customer experience throughout 2019. The Bank expects to end the year with more than five million active users.
Mr. Thakorn Piyapan, Krungsri Head of Krungsri Consumer Group and Head of Digital Banking and Innovation Division said the success of KMA in 2018 was achieved with over 2.5 million users, and more than one billion transactions in one year, or an increase of 100% YoY. The highest record of 7,000 transactions per minute was also recorded. These transactions totaled 500 billion baht in 2018. Top 5 transactions were balance inquiry, account movement check, funds transfer, bill payment, and top-up services. New features introduced in the past year was well recognized by users. For instance, the Krungsri Cardless service registered over three million transactions, totaling six billion baht. The QR Code payment service attracted a total of 1.7-billion-baht transactions, while the Krungsri Gift ended 2018 with a total of 400,000 GIFT redemptions. As regards digital lending, the Bank received more than 30,000 applications via Krungsri iFIN feature and 3,000 Krungsri First Choice credit card application in one month. On the investment and wealth management front, 80,000 times of advisory service were offered via the Krungsri Smart Advisor feature while fund investment made via KMA totaled 13 billion baht. These figures are the affirmation of robust success and healthy growth of KMA, especially with the presence of advanced NDID and e-KYC.
In 2019, KMA will thrive under the three core strategies as follows.
Acquisition: To enable simple application methods for all financial products
Services: To provide end-to-end features for all transactions on a single platform
Marketing: To serve as a marketing platform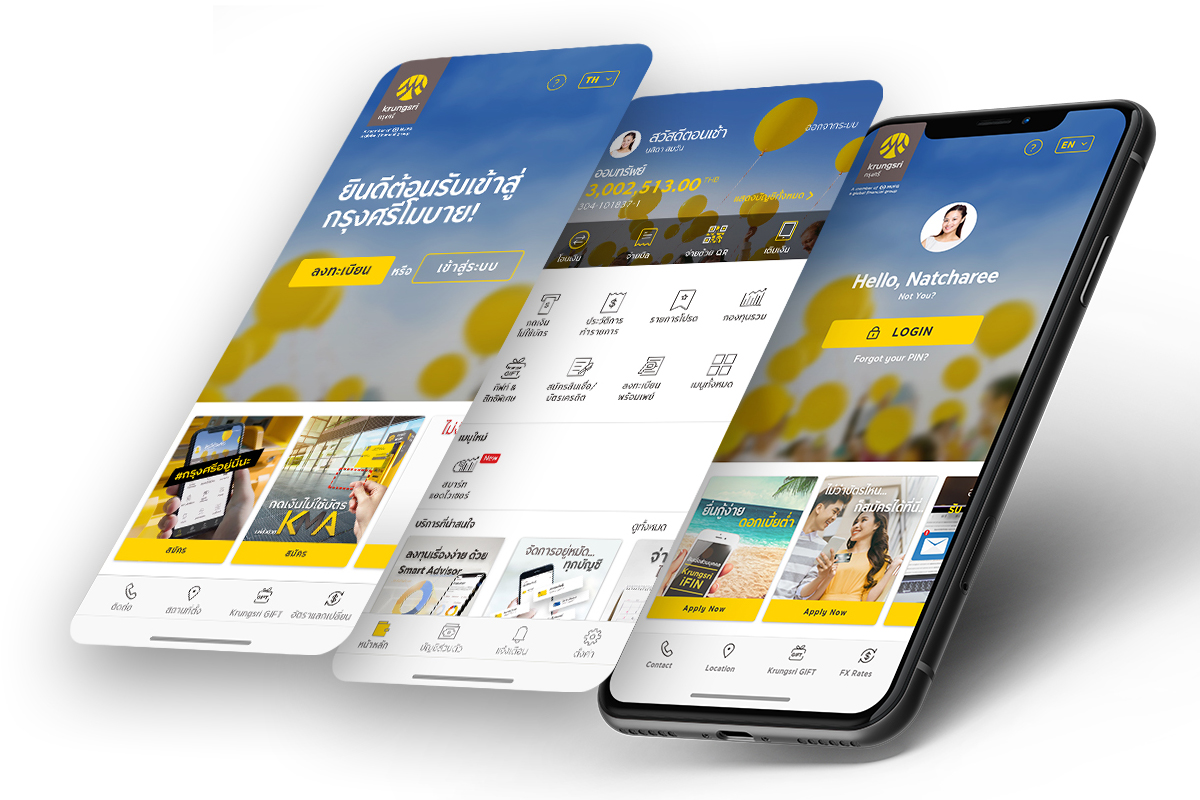 "KMA is moving toward becoming the platform for the future financial world with innovations like  open banking APIs, AI, big data & intelligence. Krungsri allocated over 800 million baht for KMA platform development. The key feature for the acquisition strategy is the digital opening of savings account, fund account, and securities investment account via the KMA platform, which enables digital ID verification and e-KYC to be transacted concurrently. From the second quarter of 2019 onwards, auto loan and home loan applications will be available on KMA, followed by PA, travel, and health insurance policy purchase in the third quarter," added Thakorn.
Regarding the services strategy, customers will enjoy enhanced convenience in credit card management and card application. New features also aim to satisfy online shoppers as Facebook Pay and QR Code Pay with VISA and MASTERCARD credit cards as well as QR code for overseas payment are instore for their superb shopping experience.
KMA will serve as the marketing platform by means of e-Marketplace where a section of the platform will be dedicated for trade of products and services so as to boost the sales of our business partners. KMA e-Marketplace will extend their reach to existing and potential customers with special promotions while KMA users will enjoy attractive offers and discounts when they shop and pay for products and services on the KMA platform. Krungsri is confident that KMA e-Marketplace will serve as another key channel to promote and strengthen its relationship with Krungsri customers.