NR Instant Produce Public Company Limited or NRF, the leading food manufacturing company, announced today its move in 2022 to become a global clean food tech company dedicating focus to solve the climate change, decarbonize the food system and transform itself into a carbon negative company. This strategic move aims to strengthen the capabilities and unique market position of the company's commitments which emphasize on creating positive environmental impact and employing advanced technology to achieve net zero carbon emission by 2050. This year, NRF plans for forthcoming negative carbon emission projects in the US and Thailand as well as acquiring key technology patents and providers.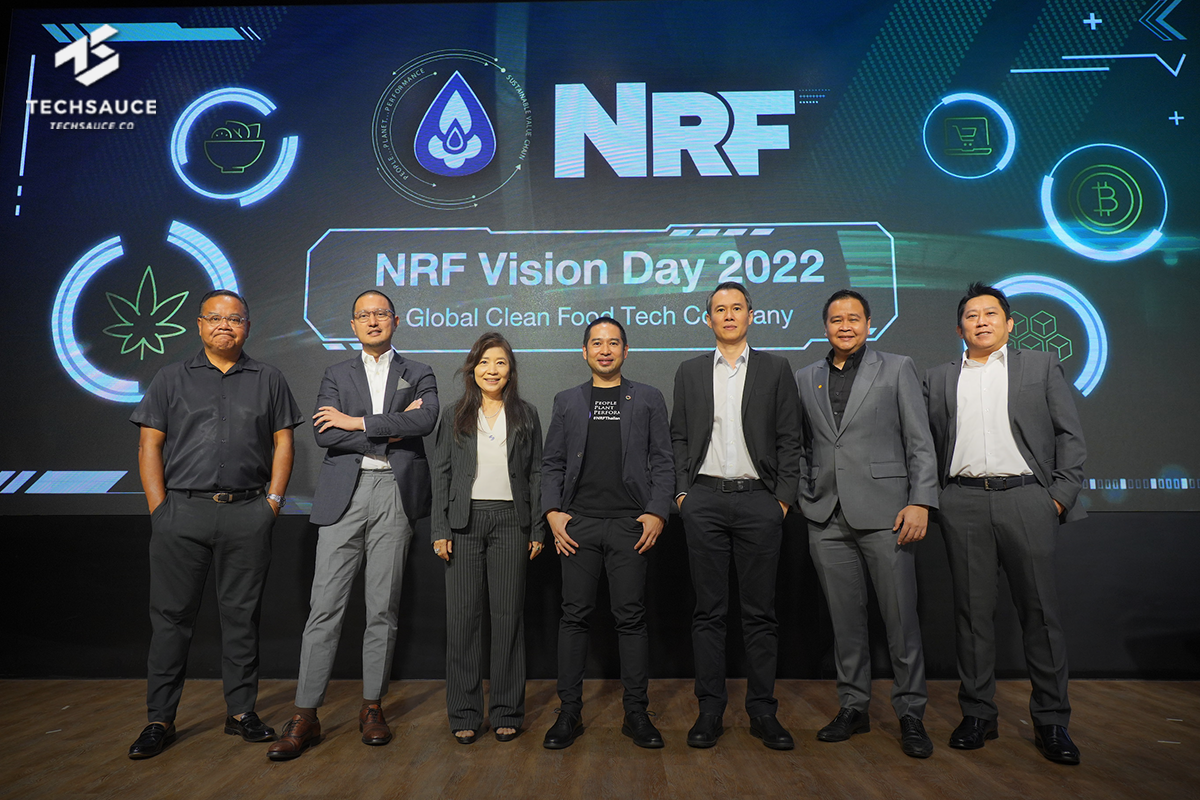 Mr. Dan Pathomwanich, Chief Executive Officer of NR Instant Produce Public Company Limited said, "The negative impacts of climate change have become more tangible than ever this past year. Every year, we face a PM2.5 pollution challenge which impacts Thai people's health. The food industry outpaces others in the factors affecting climate change as it produces one-third of the country's emissions. Thailand alone needs to manage 17M tons of agriculture waste streams yearly. To put this commitment into action, we are simultaneously working on a detailed decarbonisation plan that will be implemented in 2022. This will include interim targets to drive absolute emissions down as much and as quickly as possible."
NRF's decarbonization value chain starts from taking agricultural waste or biomass and converting them into bio-oil and solid bio-carbon. Then, the bio-carbon will be applied to NRF and partner's supply chains for carbon reduction offsets and credits. This is the upstream of the decarbonization process.
In addition, NRF works with our partners to grow crops and manufacture protein in a regenerative way. Its network of regionalised manufacturing facilities are created to produce and distribute in the region tariff-free. Consumers who want to reduce their carbon footprint can buy food produced under the NRF brand and OEM platform umbrella through its e-commerce distribution channels.
"Not only will acquiring key technologies accelerate the path to our goal, we will also build an international team of environmental engineers, scientist and carbon market experts to drive a systemic change in our climate journey. This allows us to remain at the forefront of the market while operating in a sector where evolution is extremely rapid, generating exponential value for NRF, partners, and for our consumers," Mr. Dan further explained.
NRF plans to build negative emission plants in the USA and Thailand while targeting to attain 20% gain in consolidated revenue from plant-based products. This will also generate a material impact on cash flow generation.
"Becoming a global clean food tech company requires immediate actions. We are proud of the work we have done and will contribute to the next generation protecting our planet in the process. We need to implement these changes today in order to achieve our commitment by 2050," Mr. Dan concluded.