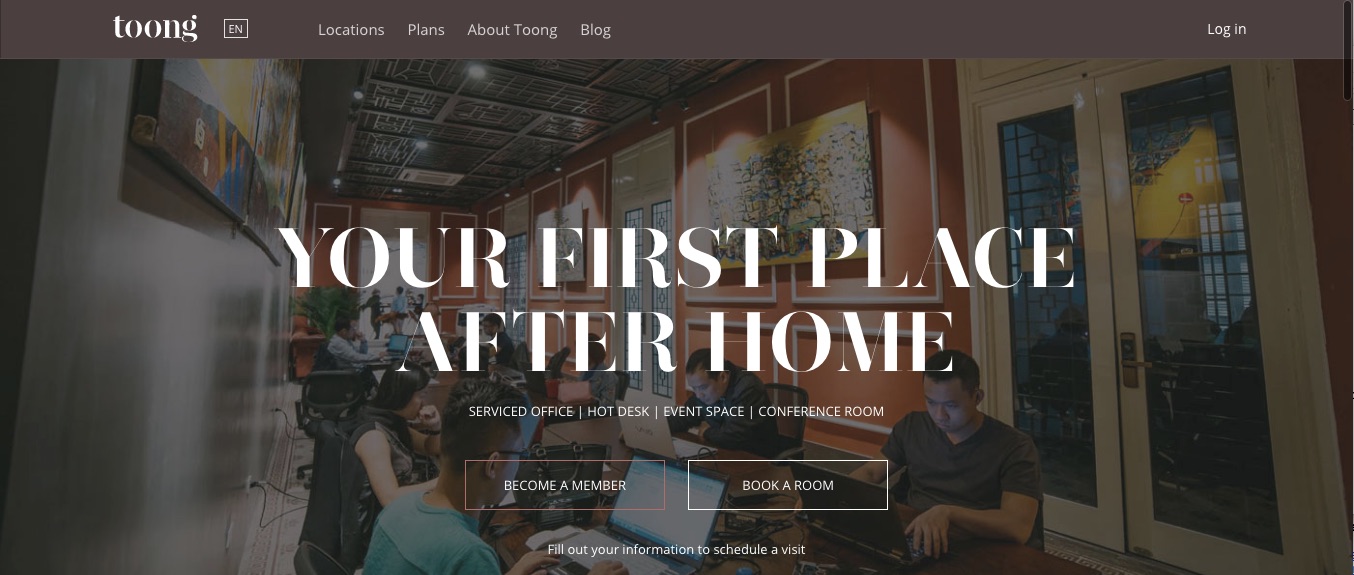 Toong coworking space and Indochina Capital (ICC) jointly announced on June 19, 2017 that they have entered into a definitive agreement under which the two companies will start working together. Indochina Capital is Toong's latest investor and now one of its key shareholders.
The funding from Indochina Capital will allow Toong to provide more modern, progressive, and conducive working environments for companies and individuals in Vietnam.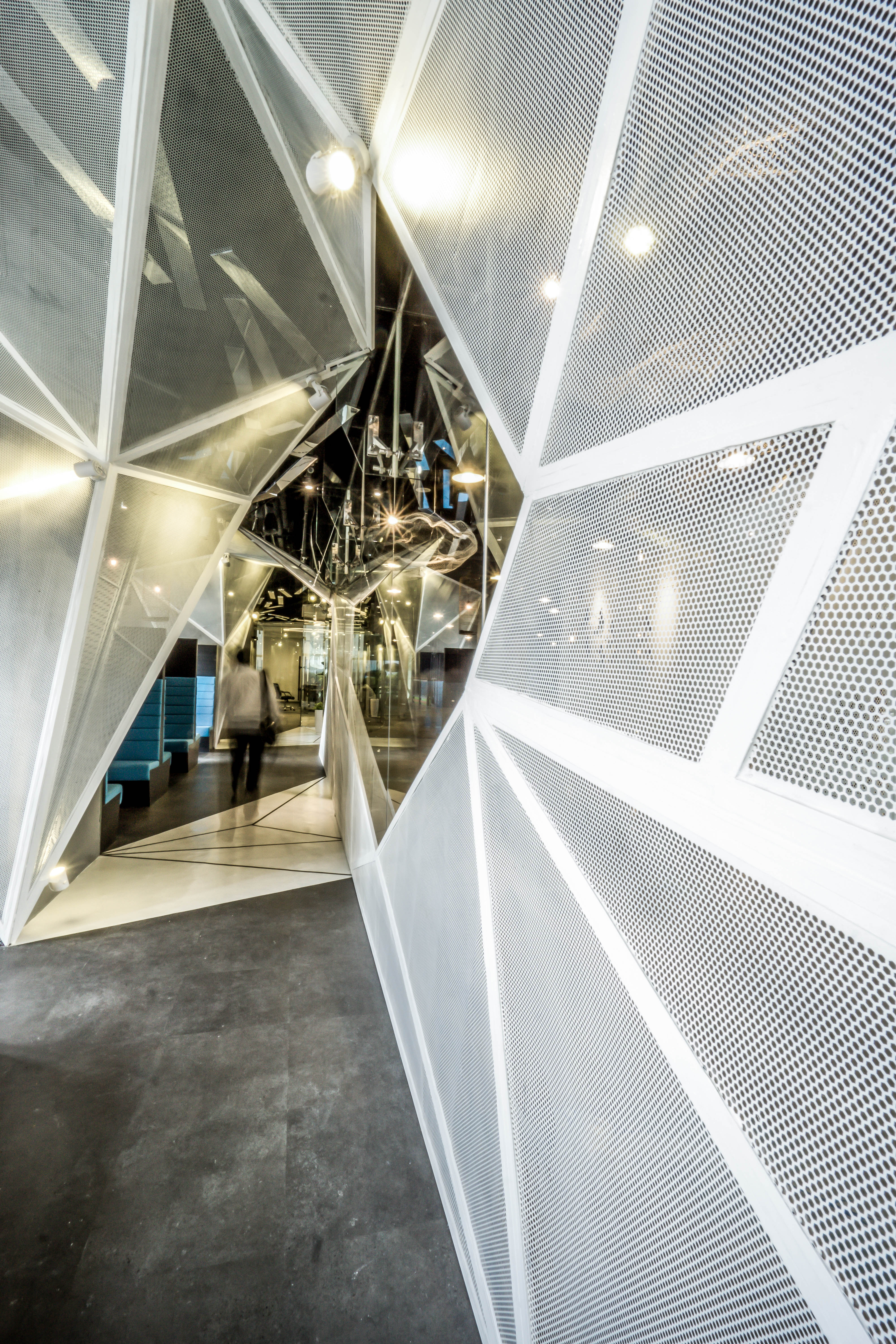 Toong at the Oxygen, one of the chain's designer coworking spaces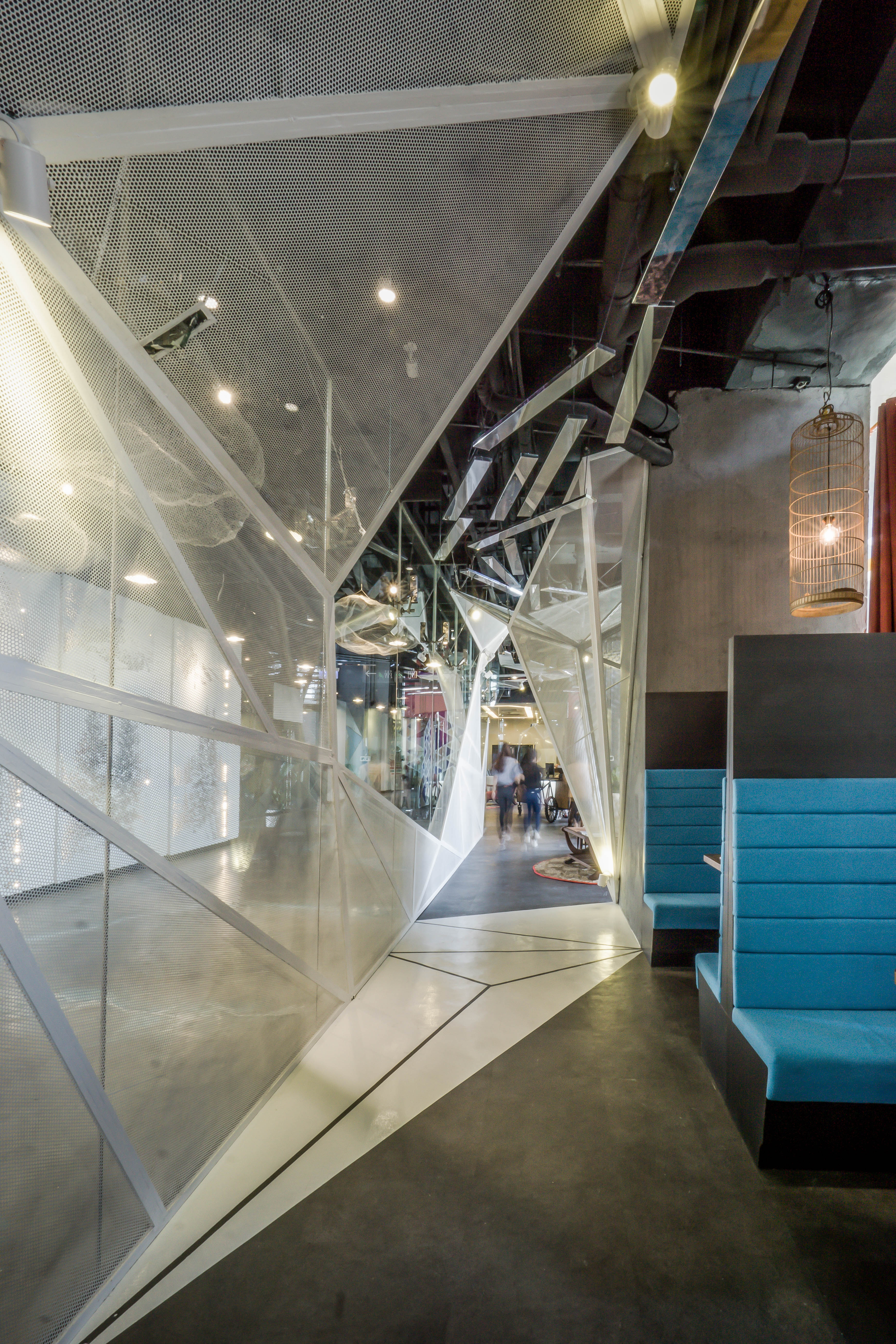 Toong at the Oxygen is Located on the 3rd floor of The CapitaLand's newest upcoming mall The Oxygen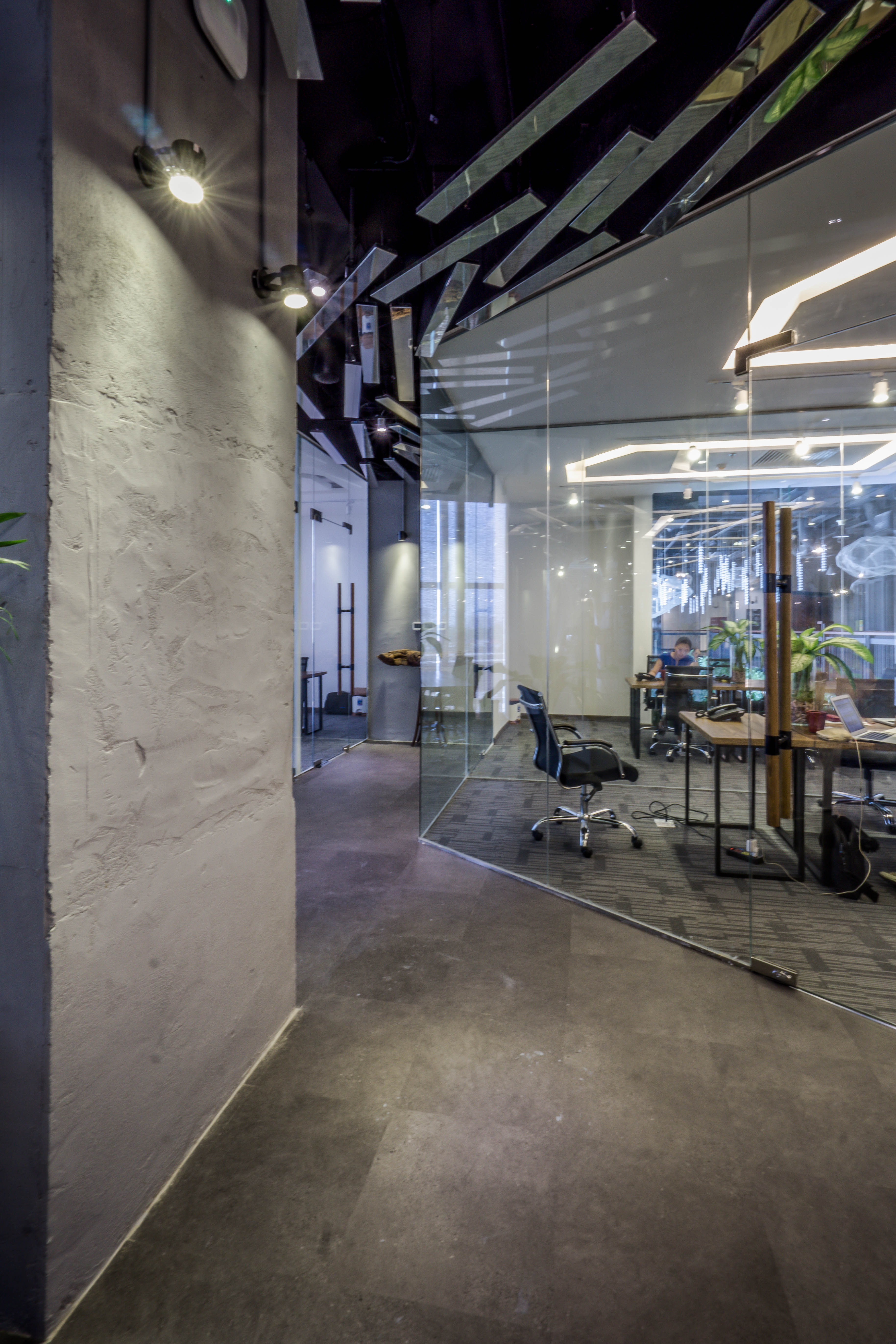 Indochina Capital, Toong's newest investor, Indochina Capital, is one of Viet-nam's leading real estate and financial services firms. Its property development arm Indochina Land was recently voted as the Best Luxury Developer in Vietnam by Vietnam Economic Times in their Golden Dragon Awards 2017.
In addition to its capital injection, Peter Ryder, founder and CEO of Indochina Capital and Doan Viet Dai Tu, co-founder and chairman of Openasia Group, will join force with Duong Do, founder and CEO of Toong, in the company's Board of Directors.
Indochina Capital CEO Peter Ryder shared, "Indochina Capital is always looking for excellent Vietnam-focused investment opportunities. When Toong came to our attention, we were immediately interested because the company has the largest and widest footprint of any coworking space provider in Vietnam. We were also impressed with the Toong brand. In just 22 months, Toong, led by its brilliant founder and CEO, Duong Do, and his extraordinary team, has established itself as a leading player in Vietnam's high octane coworking service and space market and formed relationships with Openasia, one of Vietnam's leading investment firms, and CapitaLand, one of Asia's largest real estate developers."
Toong, Vietnam's first & largest coworking chain has led further growth to the coworking space movement in Vietnam
The union of Indochina Capital and Toong furthers Toong's expansion and potential dominant market position while complementing Indochina Capital's lifestyle brand.  Toong will take full advantage of Indochina's real estate experience in design, project management, development execution and market knowledge, while Indochina Capital is adding another "arrow" to its development "quiver" with Toong as a partner and preferred tenant. Specifically, Indochina Capital's upcoming series of lifestyle properties via the ICC-Kajima development platform will be enhanced by a Toong coworking facility."
Toong's founder and CEO Duong Do said, "The founders of Openasia Group and Peter Ryder are among the few rare entrepreneurs in Vietnam who infuse vision and meticulous attention to detail in what they bring to the market. I deeply admire them. Every product they create brings not only new value to the customers but also positive change to society while redefining how people live and work."
"Indochina Capital's investment will enable Toong to strongly expand our network of high-quality creative working environments in Vietnam. More importantly, having both Peter and Dai Tu join Toong's Board of Directors will be of invaluable help to further refine product offerings and realize our mission of changing the way people work in Vietnam," Do concluded.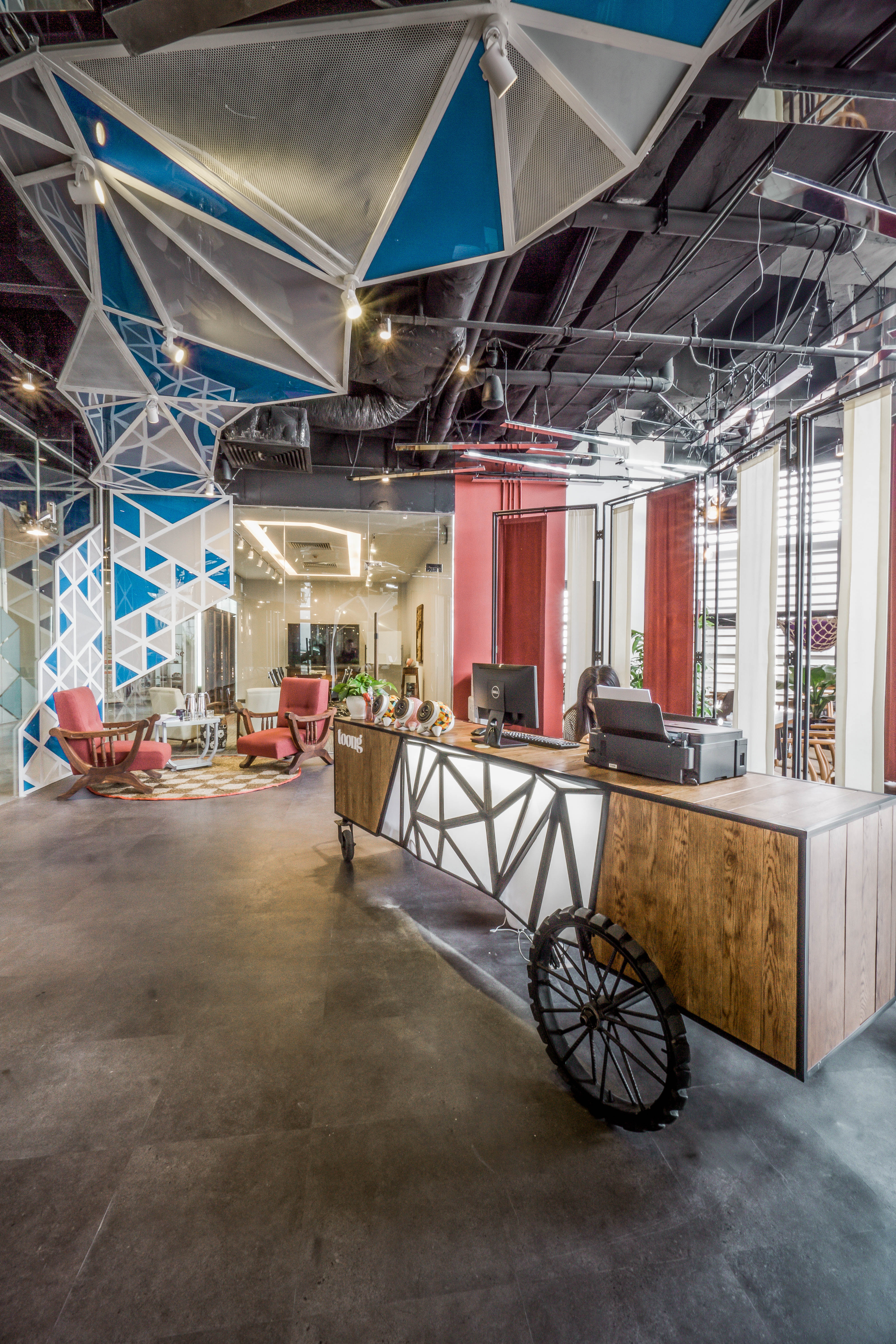 The coworking chain infuses many Vietnamese cultural elements into its design.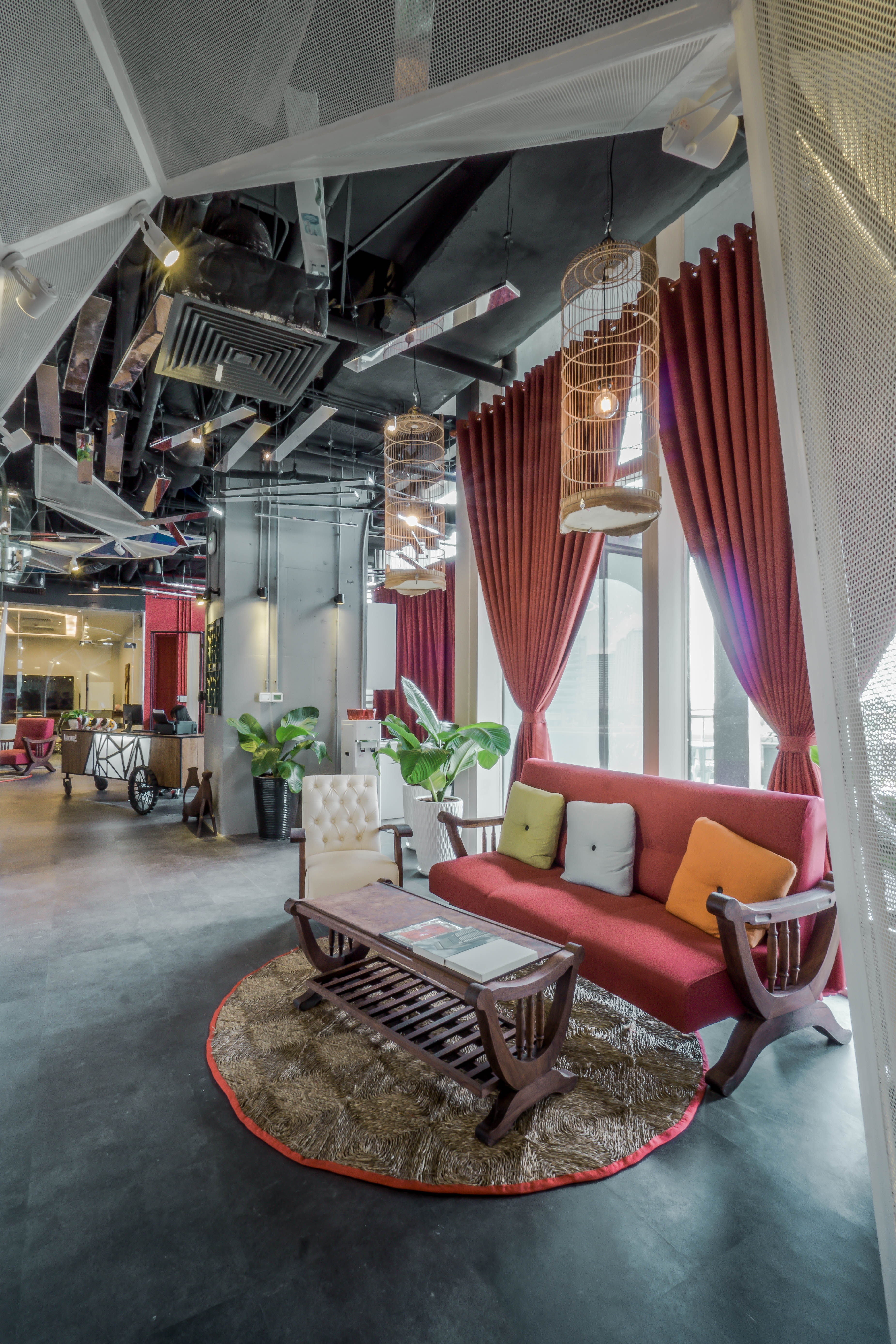 The design emphasis vibrant, contrasting colors that reflect Vietnamese art for an upbeat yet cozy feel.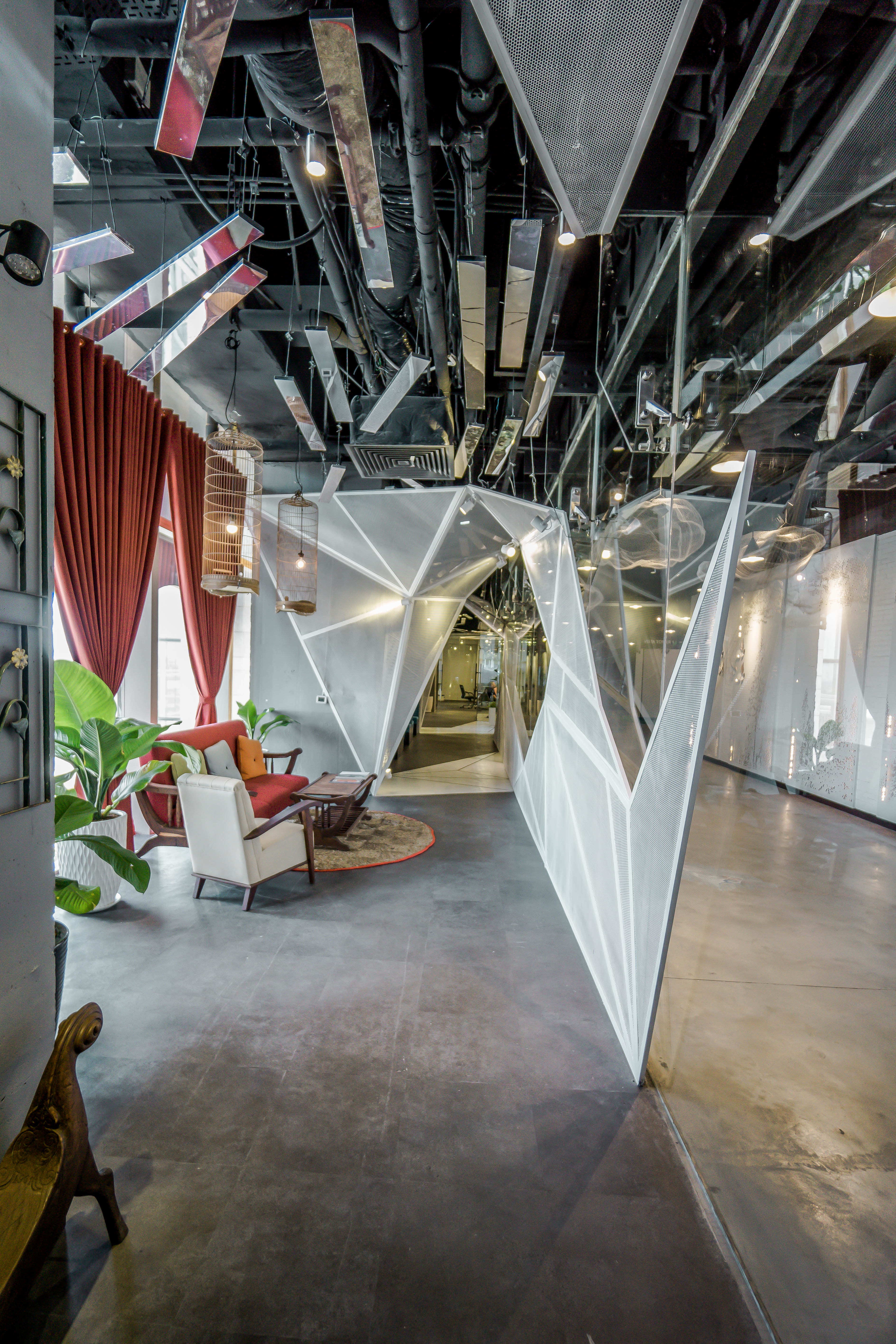 Cultural elements are interwoven with a futuristic design concept that includes lots of geometrical play.
Launched in August 2015, Toong pioneers the concept of large-scale, professional coworking space in Vietnam, and since then, has been the torchbearer of this new concept which has shown impressive growth in the past two years. After only seven months into operations, Toong closed Series A funding and expanded its network to cover the entire Vietnam with over 6,000 square meters and 5 locations in total across the country.
In early 2017, CapitaLand announced that it has entered into a strategic partnership in which Toong is CapitaLand's only partner in developing a series of coworking spaces in Vietnam.
"Innovative change dominates the global real estate industry not just in Vietnam. This is evidenced by a growing number of companies that utilize coworking models to encourage disruptive ideas and cutting-edge technology in collaboration with other firms. Indochina Capital enters our partnership with Toong expecting that via the interaction and intersection of design with technology and education with location, Indochina Capital and Toong will produce a portfolio of unique iconic spaces to nurture Vietnam's entrepreneurial intelligence and culture," Peter further added.
Members of Toong's Board of Directors
Peter Ryder - Peter founded Indochina Capital in 1999 and successfully grew it to be one of Vietnam's most successful real-estate developers and financial services firms. He also chairs the investment committee for Indochina Capital's Vietnam listed equities investment division, an effort that has produced outstanding results for more than a decade. In addition, Peter was also the chairman of the American Chamber of Commerce in Hanoi from 1999 to 2001 and served as a board member from 1995 to 2005 and 2015 to present.
Duong Do - Duong Do is Founder and CEO of Toong. Despite a lot of doubt about readiness of the market in 2015, he founded Toong, built it to become Vietnam's first coworking space chain and inspired many other coworking spaces to be developed in the market. Duong Do was previously the Managing Director of Richard Moore Associates, Vietnam's first foreign-invested brand image consulting firm, where he worked with many fast-growing brands in the country, including VietJet Air, Thaco Holdings, VPBank and Ecopark.
Doan Viet Dai Tu - Dai Tu co-founded Openasia Group in 2000, one of Vietnam's most successful investment firms. He leads Openasia Group's corporate investment and supervises the business of management consulting. He was also the vice-chairman of the French Chamber of Commerce in Vietnam from 1999 to 2005.
About Indochina Capital Founded in 1999, Indochina Capital is an innovative leader in Vietnam's rapidly growing real estate, financial services and capital markets. Through its subsidiaries, Indochina Capital has established itself as one of the country's leading real estate developers (Indochina Land) and one of the country's most experienced capital markets investment managers (Indochina Capital Advisors). The company also provides local and cross-border advisory and finance services (Indochina Finance & Investment).
Indochina Land has developed a number of prominent commercial and residential projects in Saigon and Hanoi, including River Garden (Saigon) and Indochina Plaza Hanoi and several resort and residential developments along Vietnam's pristine coast, most notably the renowned luxury resorts, The Nam Hai (Hoi An), Six Senses Con Dao, and Hyatt Regency Danang Resort and Spa. Today Indochina Land is pursuing a number of additional Vietnam real estate and hospitality opportunities through ICC-Kajima, its Vietnam focused joint venture with Kajima Corporation, one of Japan's largest and most prestigious contractors and real estate developers.