SIX network ICO crowdsale has been ended and reached at Hard-cap on 31 June 2018. This became the biggest ICO investment in Thailand. A week later, they have announced new roadmap and partnership for 2018.
As SIX's goal is to reinvent the creative industries and this is 2018 roadmap which divided into two phrases Q3 2018 and Q4 2018.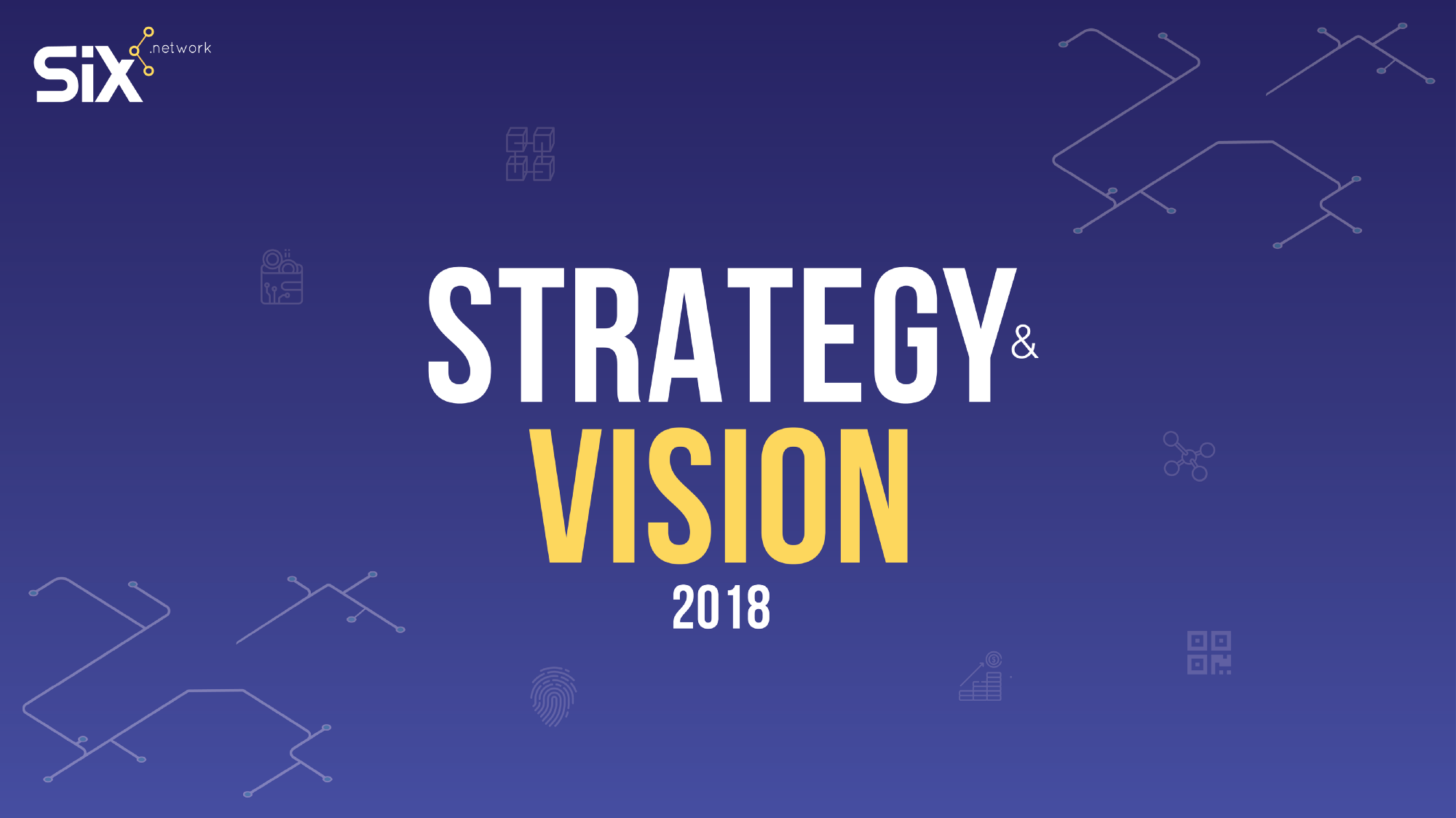 Quarter 3, 2018
Launching a new wallet with capabilities to tackle all the issues that have never been solved before. The wallet characteristic will be human-friendly and high efficiency as well as strong security.
Human-friendly : anybody can remember the Public Key?.. No, right? it's such a long text and hard to remember. SIX will come up to map the user's Public Key to user-friendly formats such as your Facebook name or your unique @username. Moreover, each user can directly send a message to each other. This will be easier and secure to use in everyday life
Efficient : Big thanks to Stellar network, SIX achieve only 3-5 seconds per transaction which take only 0.0001 XLM for a transaction fee. This is the wallet that made for everyday use!
Strong security : Have you ever lost your Seed or your Key? And get hacked because you write down on your Post-it and stick on your monitor?. SIX introduce you MultiSIX. MultiSIX itself has 4 private keys. 2 keys are distributed to the user and the rest of 2 keys are encrypted on our side. The only way to use the wallet is you need to have at least 3 out of 4 keys. If the hacker steal 2 keys, they still cannot access your wallet at all.
Quarter 4, 2018
Major cryptos will be accepted in SIX Wallet. There will be Wallet SDK/API for business integration, DEX (and maybe integration to exchange partner to let user exchange cryptos to their preferred assets.), KYC supported (Yes, if there is exchange integration. Wallet KYC is in the plan), Pay with SIX (let businesses accept SIX), Account Linking, Authentication to 3rd party services (Like digital identity, Thailand NDID) Chatbot and so on.
New Partnership
Our ultimate goal is to increase the token circulation and the occasion to use the token in many platforms. They decided to invest in ChomCHOB Startup, a Thai company, who allows users to redeem the credit card's virtual point to get reward or product and services.
Moreover, there are over 10,000 brands at the moment and over 100m ChomCHOB (CCP) point is circulated. At the same time, they partnered with ADMAX who is the second largest influencer marketing expert from South Korea, it also applies SIX Token for getting paid.
Announcing SIX Blockchain Startup Fund
SIX is working closely with 500 Startup. We have Natavudh (Moo), our Co-CEO, who specializes in co-managing 500 Tuktuks which is focusing in Thailand and Southeast Asia investments and has been investing in over 50 companies in the past 3 years. SIX Network setup SIX's Blockchain Startup Fund , which has been featured in Whitepaper to promote growth in the digital ecosystem. The investment will be divided into Seed track and Growth Track both investment models will support, fiat currency and SIX tokens for accelerating platform adoption rate and token liquidity on our ecosystem.
Furthermore, SIX Network will serve as a core infrastructure so that each startup can grow and scaling up their business by using our system to tokenization which will be more efficiency in the development phase both time and costs as well as expanding our SIX Network ecosystem at the same time.