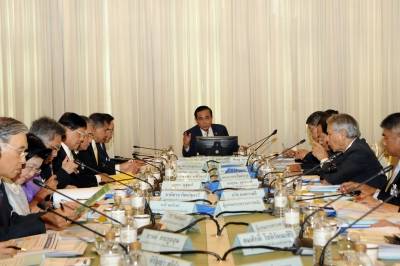 We have exciting updates following the gathering of startup groups to brainstorm suggestions for the government since as of April 8, Prime Minister General Prayut Chan-ocha who chaired in the Innovation Development Committee, has approved a new vision for "Startup Thailand".
The Prime Minister along with Deputy Prime Minister Air Chief Marshal Prajin Juntong, Deputy Prime Minister Somkid Jatusripitak, Pichet Durong-Keveroj Minister of Science and Technology, Uttama Savanayana Minister of Information and Communication Technology and General Surachet Chaiwong. Deputy Minister of Education was at the meeting and they have approved, in principle, the concepts that will support Startup Thailand including:
"Startup is the new economic warrior and Thailand will become an open space for Asean to grow" under platforms which involves:
The creation of new talent and to attract talent from around the world
The restructuring of existing laws to provide opportunity for startup to grow
The support for startup investment and the introduction of an environment that will support startup development
The Prime Minister has assigned the Ministry of Finance with the task to come up with supportive measures, which most likely involve with tax incentives, for startup to be approved by the Cabinet later on.
From the news, we can expects to see some development regarding the details of the concepts and possible incentives at the Cabinet meeting on April 28 and this can be counted as a good start. Please stick around to see what is going to happen.
Source: Royal Thai Government