True Digital Park officially announces its strategic partnership with TechNode Global. Through our partnership, we can open up more opportunities and interactions between the tech startups across Thailand, China, and Southeast Asia, as well as breakthrough innovations and technologies that will drive a positive impact on the startup ecosystem.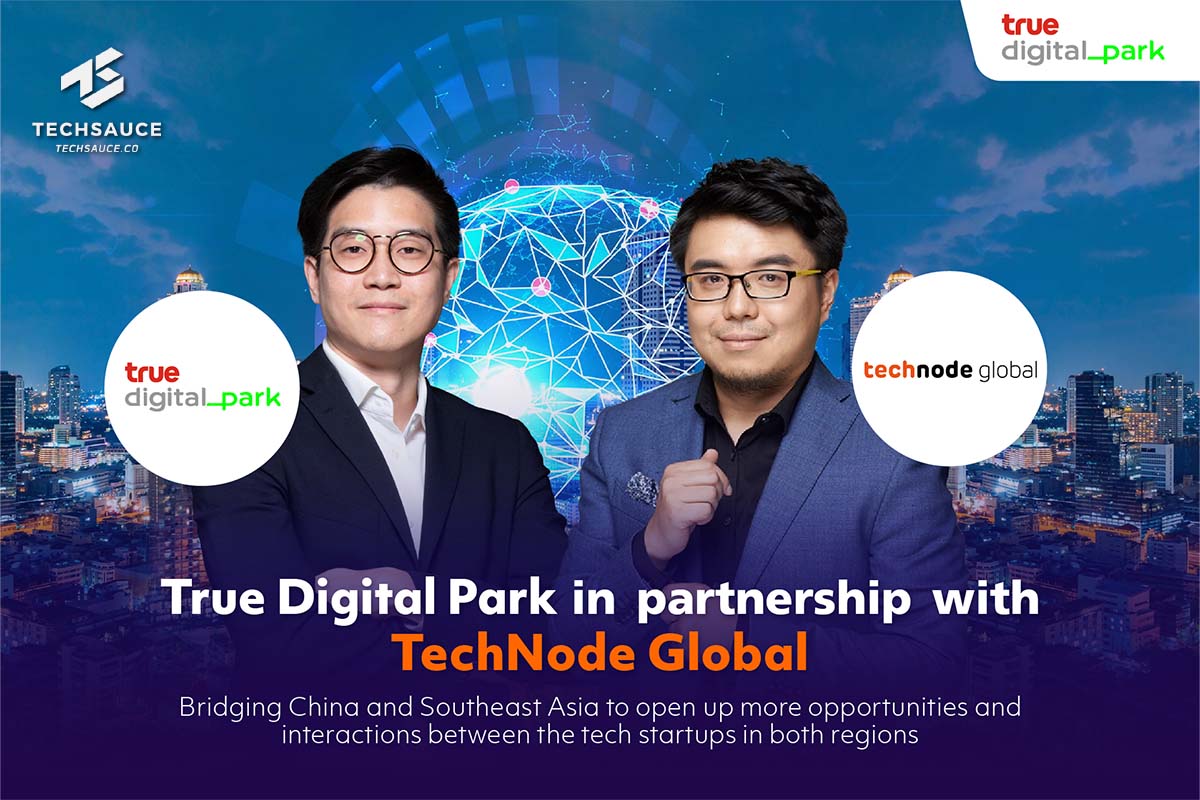 This collaboration will promote the integration of science and technology innovations across Thailand, China and Southeast Asia, and the partnership is expected to further enhance cooperation between the startup ecosystems between these regions, with both parties having vast networks and resources in the technology and innovation industry.
As part of this partnership, we co-hosted an event on the topic of "Building Connections and Capabilities Before You Land in the Thai Market." During this session, we shared advice, experiences, and best practices relevant to expanding into the Thai market. Thailand's economy has been growing rapidly and has made remarkable progress in social and economic development, moving from a low-income country to an upper-income country in less than a generation. Bangkok has become an important regional hub for startups.
"We are delighted to partner with TechNode Global to strengthen both of our networks to create a stronger and wider startup ecosystem. True Digital's goal is to attract startups, talents, and VCs from other countries to tap into the Thai market and exchange knowledge access to infrastructure and customer groups in the region. We sincerely hope that this cooperation will lead to the sustainable development of the digital economy," says Dr. Tarit Nimmanwudipong, General Manager, True Digital Park.
With a vast network in global innovation and entrepreneurship, China-based TechNode is at the center of a unique worldwide tech ecosystem of startups, venture capital firms, industry resources, and corporate partners. In 2018, TechNode expanded its core offerings to include six business units: TN Media, TN Inno (corporate innovation services), TN Global, TN Events (branding and event services), TN Data (startup ecosystem database), and TN VC (venture capital and financing services). Through these initiatives, TechNode Global supports and connects the startup ecosystem between China and the rest of the world.
"TechNode Global's partnership with True Digital Park builds on our respective strengths, in-depth knowledge, and expansive connections across China and Southeast Asia," says Dr. GANG Lu, Founder and Chief Executive Officer of TechNode Group. "We look forward to serving as the trusted platform with our international events and conferences, complemented with our media to deliver timely news and insights, as well as being the connector for global entrepreneurs, investors, corporates, and other partners as we continue to level up the region's innovation ecosystem."