"Techsauce Global Summit" will double its scale in 2017 to 6000 attendees, rivaling conferences from other technology hubs in the region such as Singapore and Hong Kong. Come and see for yourself as the world's tourism capital puts its footprint on the map as the region's new hub for tech startups.
Readers of Techsauce, Thailand's largest tech & startup publication published online in both Thai and English, may or may not be aware that Techsauce is also the organizer of the country's largest paid tech conference - which has quickly scaled to become one of Southeast Asia's largest tech conferences and now attracts multiple world-class speakers & global tech leaders every year.
Thailand's first conference to assemble the tech community originated in 2012 under the name Start It Up conference. It quickly grew from 120 participants in 2012 to over 3,000 participants within 5 years when it was rebranded as Techsauce Summit in 2016.
This year, the conference has been rebranded once again and intends to double its scale - this time as Techsauce Global Summit, a reflection of our vision to put Thailand on the map as a destination for the global tech industry.
Aside from targeting 6,000 participants and sourcing leading startup minds from around the globe, Techsauce Global Summit offers multiple highlights. What can attendees expect this year? Read on to find out.
Last year - Techsauce Summit 2016 in a nutshell
'Asia's Hottest Tech Conference in Thailand' was the slogan for Techsauce Summit, whose intention was to organize the first-ever international tech conference in Bangkok.
There's plenty of international tech conferences to be found throughout other countries in Asia, but an international-scale tech conference in Thailand originating from Thai founders was something the country pretty much hadn't seen before. Most, if not all international tech events being organized in Thailand were being held on a small scale by companies from abroad. But there had never been an international-level tech conference organized by a Thai team.
Techsauce Summit 2016 assembled over 3,000 participants including over 150 international speakers from Thailand, Asia and the West. The conference was well-attended by big enterprises, VCs, both local and international media and of course plenty of startups and SMEs. It also became the first event in Southeast Asia to put executives from three of the world's top accelerators - Y Combinator, Techstars and 500 Startups - on the same stage in this region.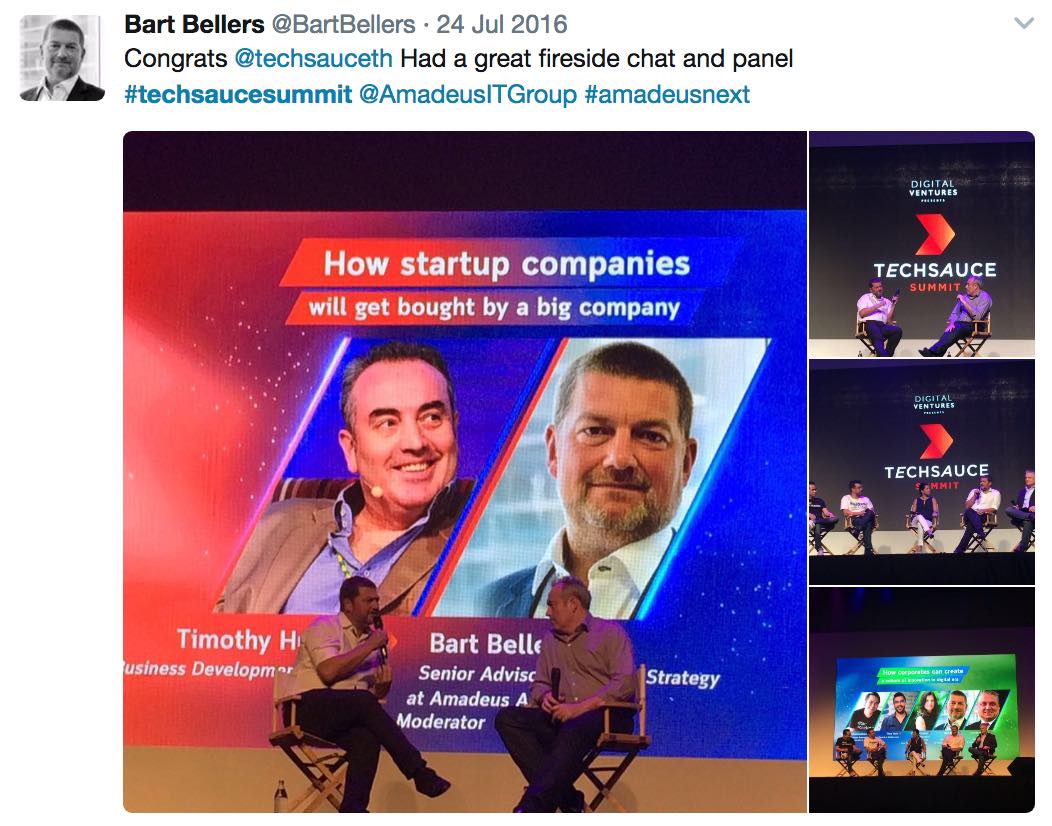 The hashtag #techsaucesummit became a buzz on Twitter during July 2016 thanks to this Tweet from @BartBellers, one of our featured keynote speakers during Techsauce Summit.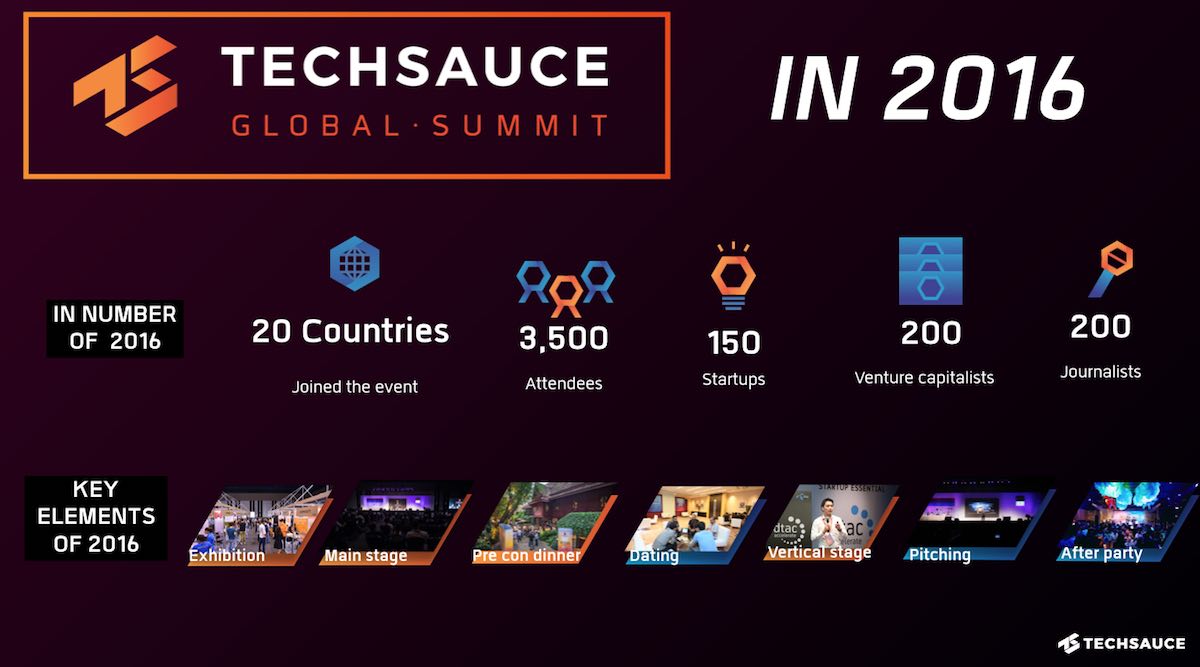 Read a detailed summary of the event in English here.
What is Techsauce Global Summit 2017 & what does it offer?
As with Techsauce Summit last year, Techsauce Global Summit is also an international tech conference being organized in Bangkok.
However, this year's Techsauce Global Summit intends to expand itself into an increasingly global-scale tech conference - both in terms of drawing a more diverse group of participants from abroad, and content that touches on the big picture of the tech industry globally. Every element of the event production is set to rival that of other regional tech conferences in Asia - and even those of world-class tech conferences found throughout the West.
One of this year's highlights is the creative infusion of color, fun, playfulness and mystery - some of the highlights of Thai culture - throughout the event, which intends to become the 'First (and Sexiest) Global Tech Conference in Southeast Asia.'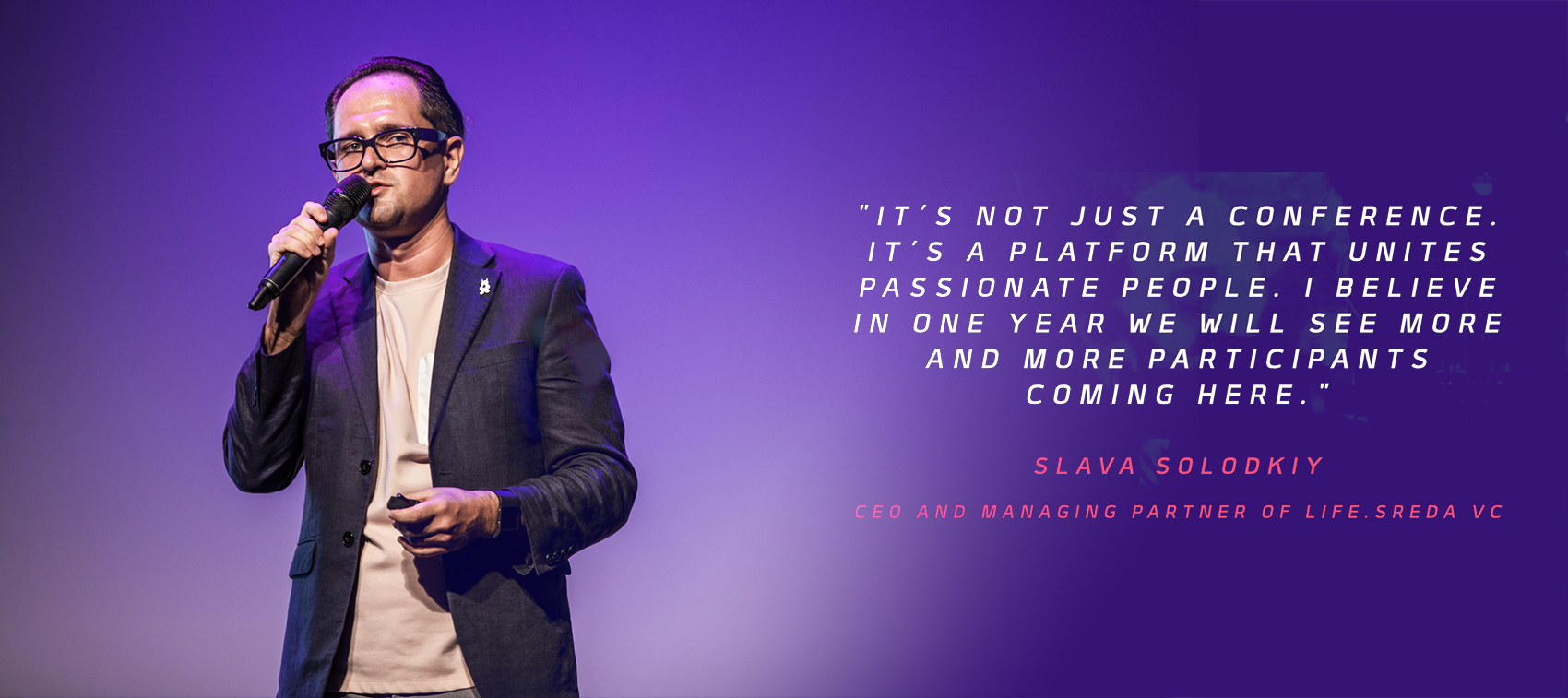 "It's not just a conference; it's a platform that unites passionate people. I believe in one year we will see more and more participants coming here," stated Slava Solodkiy, the CEO of Life.Sreda VC, one of the most popular keynote speakers last year.
Mr. Solodkiy even contacted the Techsauce team about returning to speak again this year - such was his confidence in our ability to assemble the region's key players in the tech industry.
Just as Mr. Solodkiy indicated, our event is more than a seminar - we wholly intend for it to be a 'platform' for discussion, connection, networking, sparking new ideas and most of all, infusing a fun spirit in the hearts of all attendees.
Our dream is to unite the East and the West, providing a platform for scaling into Asia (for the West) and scaling up to the rest of the globe (for SEA)
Because we believe diversity makes the event more fulfilling, our platform assembles startups, global technology & innovation leaders, venture capitalists, investors, agencies and talents from various corporations - both abroad and domestically - in the same place, creating dynamic synergies throughout both two days of the event.
When we use the term 'global,' we mean we intend to increase the ratio of international attendees from outside Southeast Asia to be even greater, uniting East and West to create a platform for Southeast Asian startups to scale globally, whilst investors and startups from the West get a closer look at how to scale into this region.
Our target for this year is 6,000 attendees - this number includes keynote speakers, startups & enterprises in the exhibition, companies that come to network with investors, startups that apply to join our pitching competition, and people who join because they are passionate about fostering this region's startup ecosystem.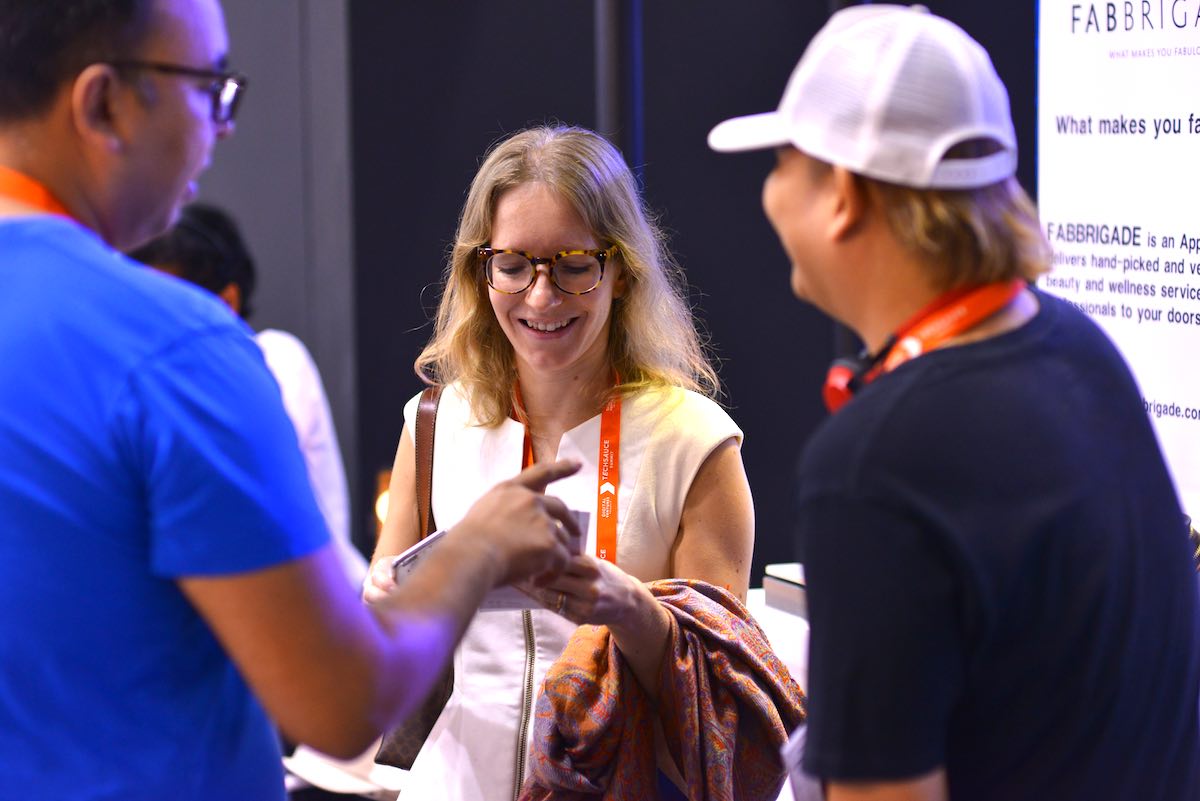 Going global with a storm: Techsauce's regional-level competition for Asian startups
This year, Techsauce Global Summit Roadshow is making its way across 7 cities to find one startup participant from each country to bring back to the grand finale - our world-class pitching stage in Bangkok during July 28-29, 2017. Our roadshow was hosted in Japan, Laos (a special event for CLMV countries held in conjunction with Mekhong Startup Ecosystem Summit 2.0) and Singapore during the past three months, and is now headed to Indonesia, Malaysia, Hong Kong and Shenzhen.
A Techsauce startup pitching competition is held in each city. Every winning startup is offered:
Two free flight tickets to Bangkok and accommodation

A free exhibition booth at Techsauce Global Summit
A place on the final startup pitching stage before world-class investors & accelerators the final day of Techsauce Global Summit 2017.

*All runners-up also receive two free conference passes each.
Interested to pitch with us? Apply for one of our roadshows here.
All winning startup teams will be united in an all-star final pitching competition on the last day of the conference. These top rising startups from Southeast Asia will have the opportunity to compete for some incredible funding prizes.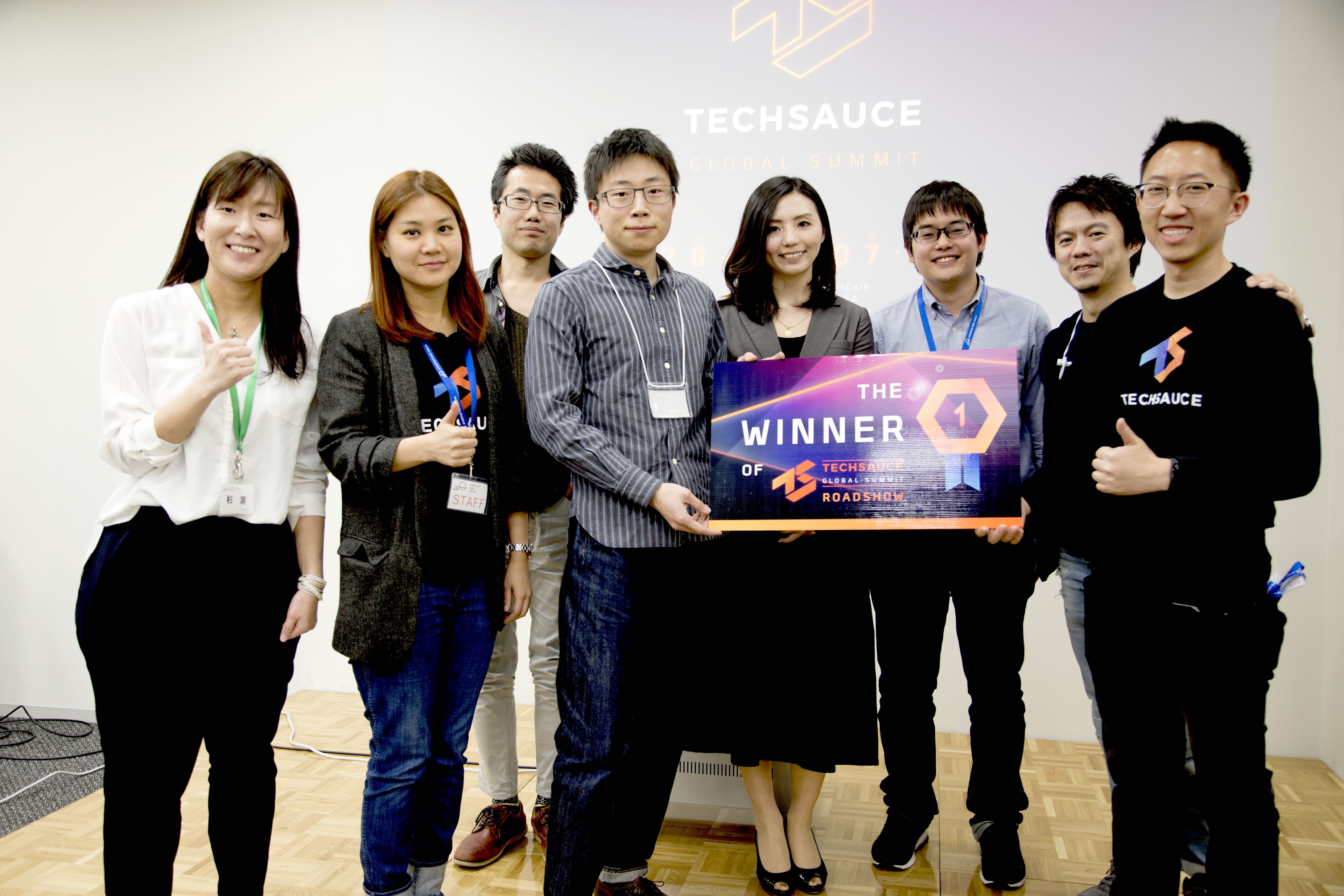 The winners of Techsauce Global Summit Roadshow Japan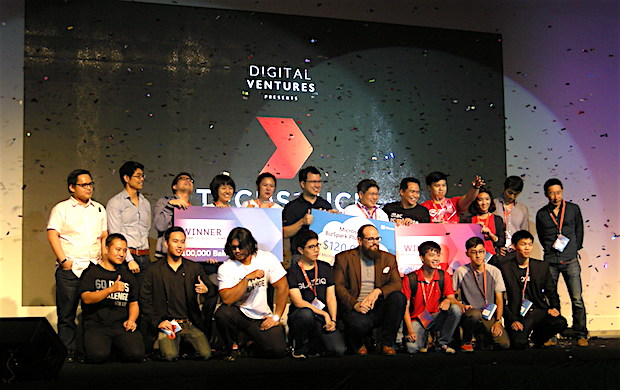 Winners of the final pitching competition at Techsauce Summit 2016 last year
Don't miss one of Southeast Asia's most epic technology showcases!
Techsauce Global Summit promises a fun and adventurous vibe with certain unique elements, such as the Muay Thai boxing ring stage where this year's New Era Tech Showcase will be held in a most entertaining & engaging format. Situated smack in the center of the Exhibition Zone, those in the ring won't be boxers, but startups "pitching" their latest technological developments to an eager audience of VCs, investors, angels and other curious minds...
And, there are more surprises in store because this is no ordinary tech conference. Stay tuned as we infuse Bangkok's sexy dangerous neon vibe throughout every element of the event and show you that tech is anything but boring!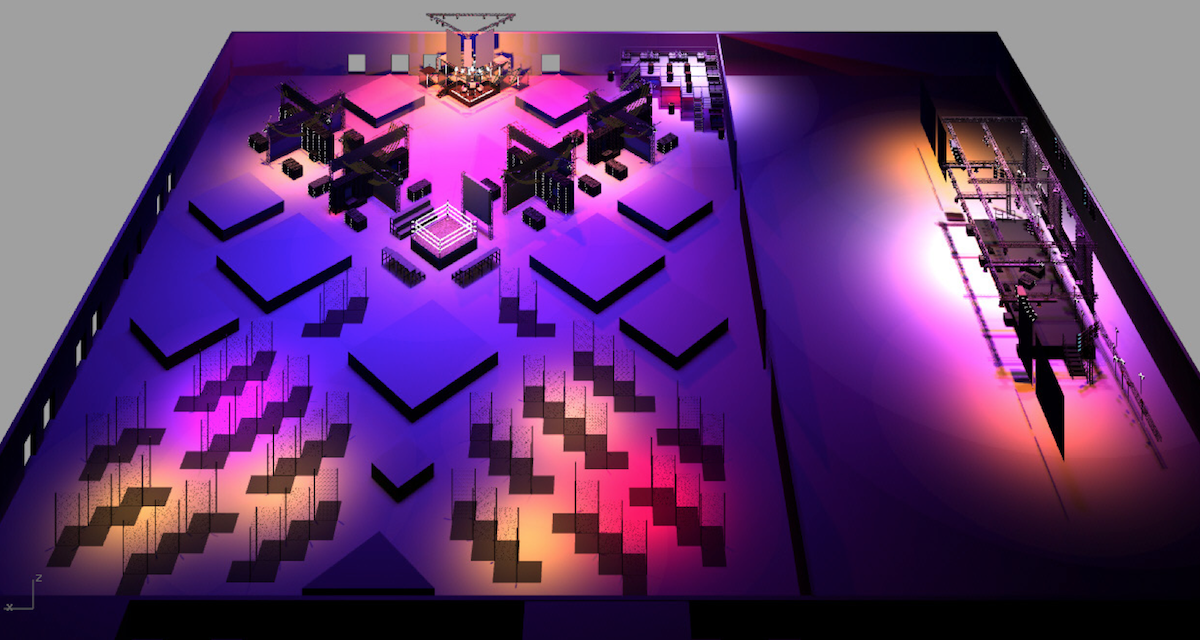 A preview of this year's event & exhibition layout
World-class speakers & keynotes in 2017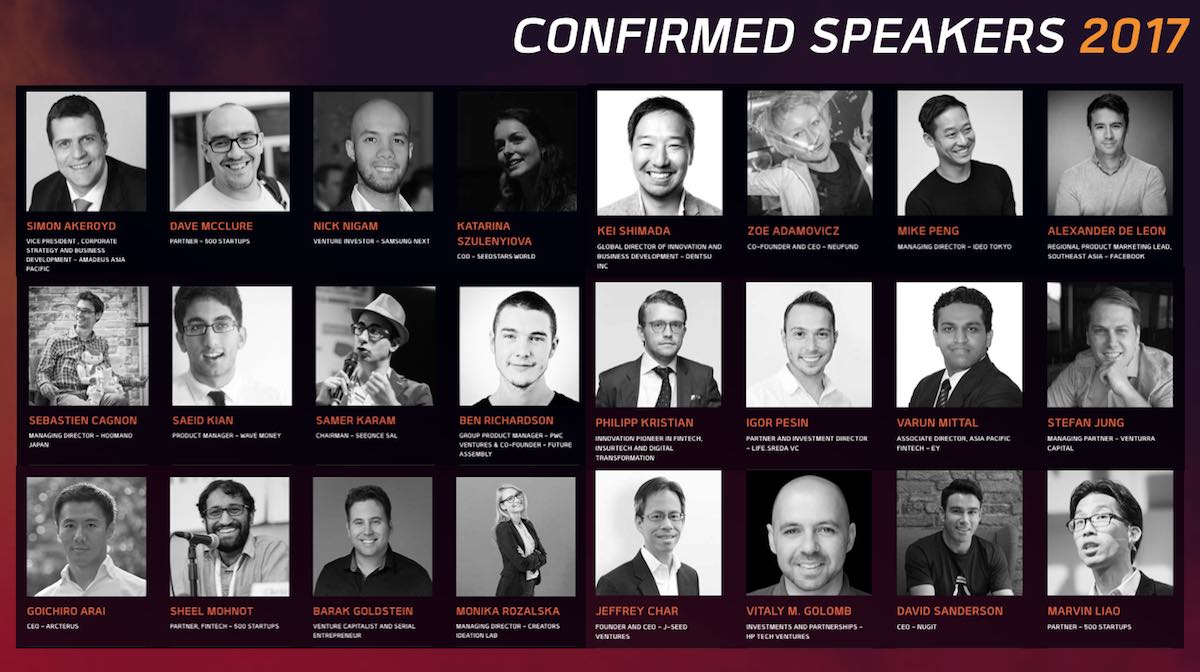 This year we're sticking with the concept we're known for, which is putting lots of speakers who are hard to access all together in one location for you and increasing the proportion of speakers from abroad. Most importantly, we've divided our content into several different themes packed with key knowledge:
Global Visionaries: A big picture of where the world is headed globally
Asians-in-Action: See practical applications in the ASEAN market
Deep Dives: Profound talk on key topics
Fusions: Fusing several speakers into the same panel to share a variety of views on the same issue
"This event helped me to get access to all the startups and VCs that are in the region – everyone comes here to get in. In one or two days you can do the work that probably would have taken you six months without travel." - Yossi Hasson, Managing Director of Techstars Africa
Aside from content themes, we've also divided our content into topics specific to various industries, various technologies and different audience groups who will be at the conference.
Last year's Techsauce Summit also became known as Thailand's first and largest FinTech event.
This year, Techsauce Global Summit turns its focus to real estate, property tech and living solutions, becoming Thailand's largest UrbanTech convention.
We put all of ASEAN's rising stars into one exhibition, so they can achieve further growth!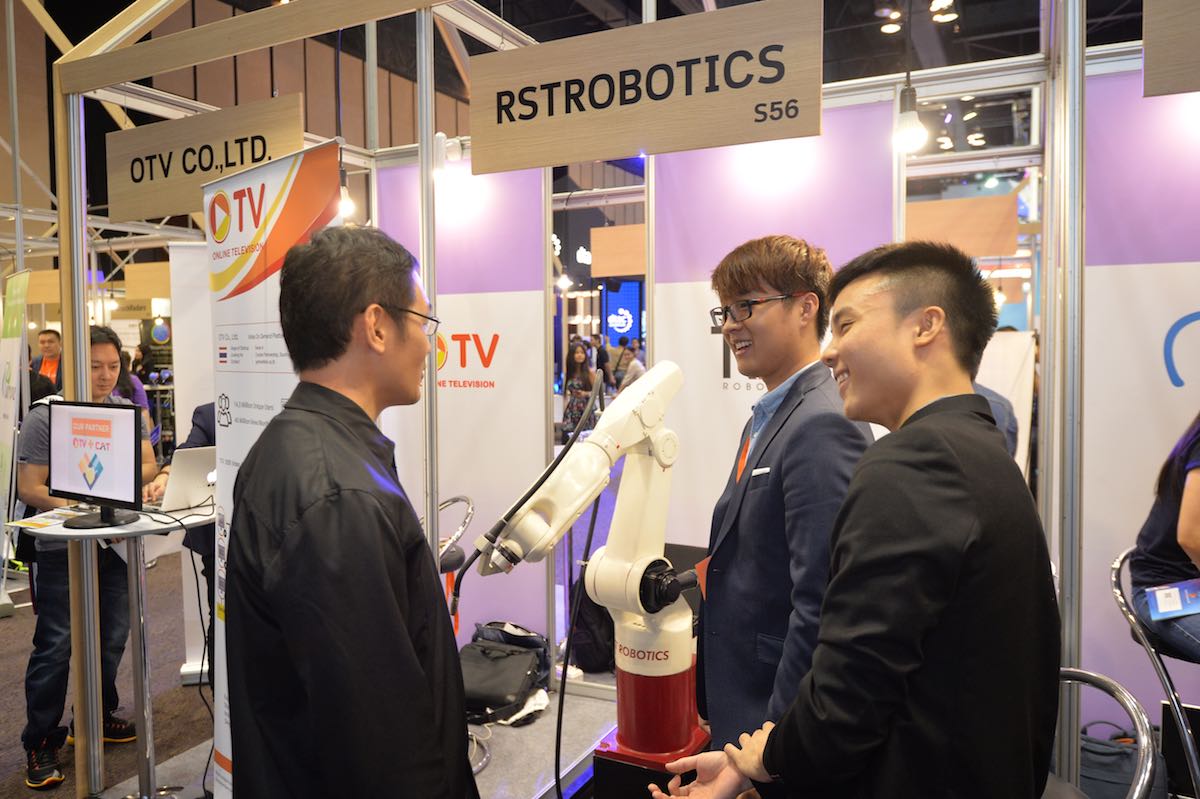 Techsauce invites individuals and companies with cutting-edge services & products to present them and create community engagement through our large scale exhibition that will be open to all participants both days of the event. We welcome exhibitors, service providers, start-ups, digital businesses, organizations and product owners to purchase a booth.
A Techsauce Global Summit exhibition booth not only creates awareness, but puts you in front of people with the potential to help you increase business growth opportunities. Whether you want to expand to the domestic market, foreign markets or seek funding opportunities to expand overseas, you can't miss purchasing your own startup booth at this spectacular bargain:
Startup booths - Priced at $435 USD (15,000 THB) and available only to startups, these are a real steal. Every startup booth purchase includes: - 2 regular tickets for entering both days of the event (2 regular tickets currently valued at $344 USD; your booth actually costs only $91 USD!) - A Standard booth with a size of [1.5x1.5 m.] for one day - Sale until June 07 - first come, first served for best location! - Your date assignment will be announced after the end of the sales.
Your startup booth only costs $91 USD, but its value is much more.
Enterprise booths - If you are a corporate or enterprise, please contact [email protected] to request a larger booth size.
Be prepared to meet more than 200 startup & enterprise booths at the event!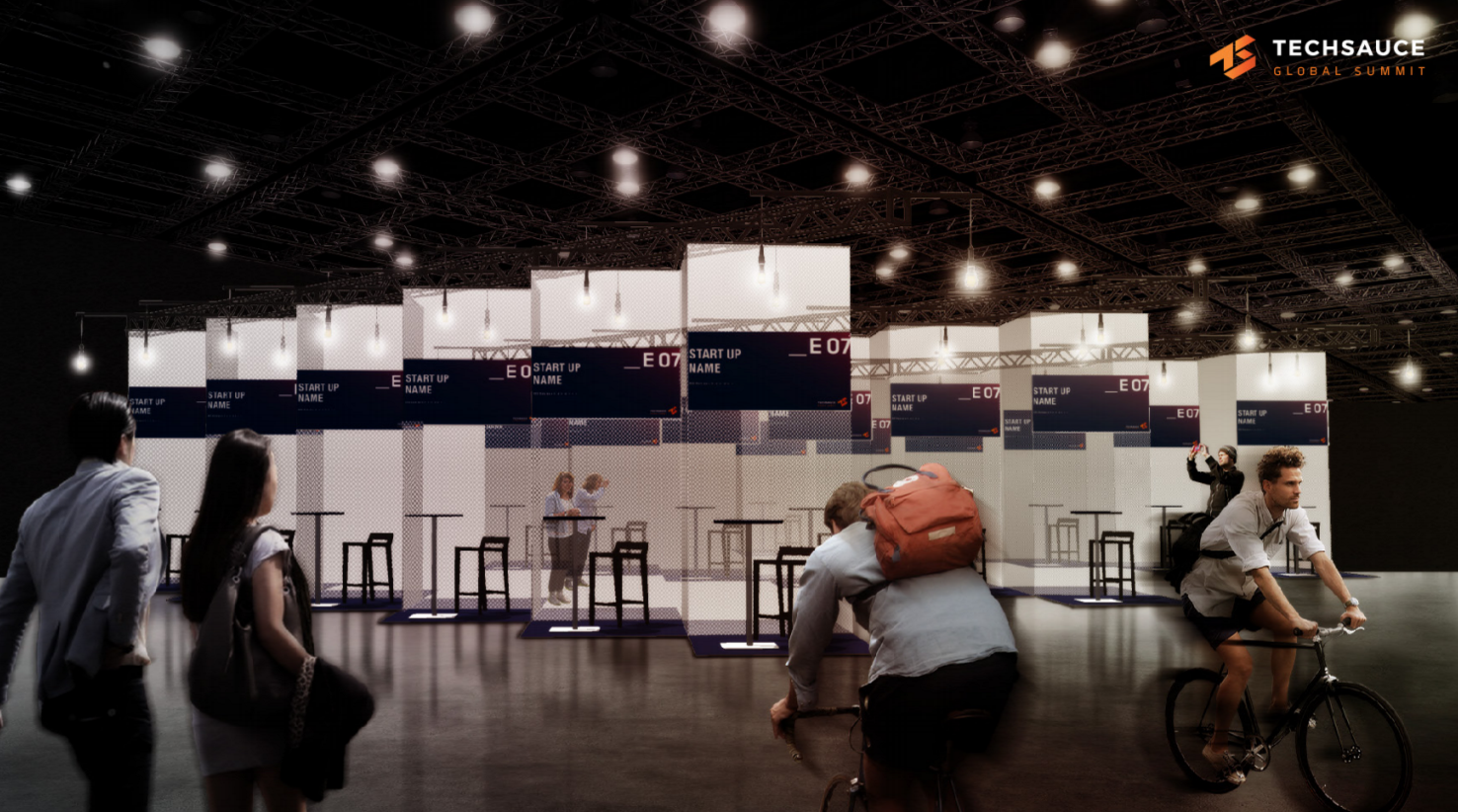 Why are ticket prices for Techsauce Global Summit rising monthly on a scaled rate?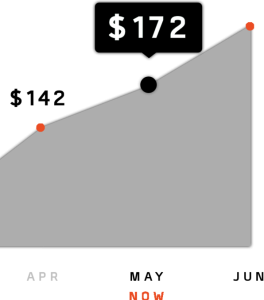 This year we've set our pricing so that the sooner you buy, the better a price you will get! Please consider it a steal compared to other conferences that you attend abroad in Singapore, Hong Kong or other places - we're bringing you a global scale conference at generally 1/2 the price of other global and regional conferences. For Thai participants, you also save on flight and accommodation costs as our global conference hits Bangkok.
We recommend you make your ticket purchase during May-June 2017, when you can get your ticket at 60-70% off the walk in price. Every ticket includes:
Entry to the 2-day event during July 28-29
Access to all stages, keynotes & the exhibition and the New Era Tech Showcase... plus, lots of other fun and engaging (adventurous) startup activities are in store!
Delicious, quality lunches buffets & coffee breaks at Centara Grand both days
A ticket to Asia's most epic after-party the evening of July 29 (with DJs & music that will get everyone moving and chilling with all the new friends they've met over the past two days!)
Don't miss this chance to access our world-class production, experience various exciting adventure-sport themed exhibition zones,  interactive play areas where you can get your hands-on experience, see various hackathons, get your fill of the New Era Technology Showcase in Muay-Thai style (something you can't find anywhere else!), and attend live startup pitchings including the grand final pitching which puts all of ASEAN's rising stars on the same stage to compete for world-class funding prizes!
Techsauce Global Summit is more than a tech conference, it is an unforgettable, immersive experience that will show you the sexy dangerous side of Bangkok and leave you with an incredible tech hangover! You'll want to be coming back for more.
Interested in our summit? Purchase your own ticket or startup booth today! https://www.eventpop.me/e/1369-techsauce

We also offer special discounts for corporates who purchase 10 or more tickets. Simply send us an email at [email protected]

We hope to see you at Techsauce Global Summit 2017!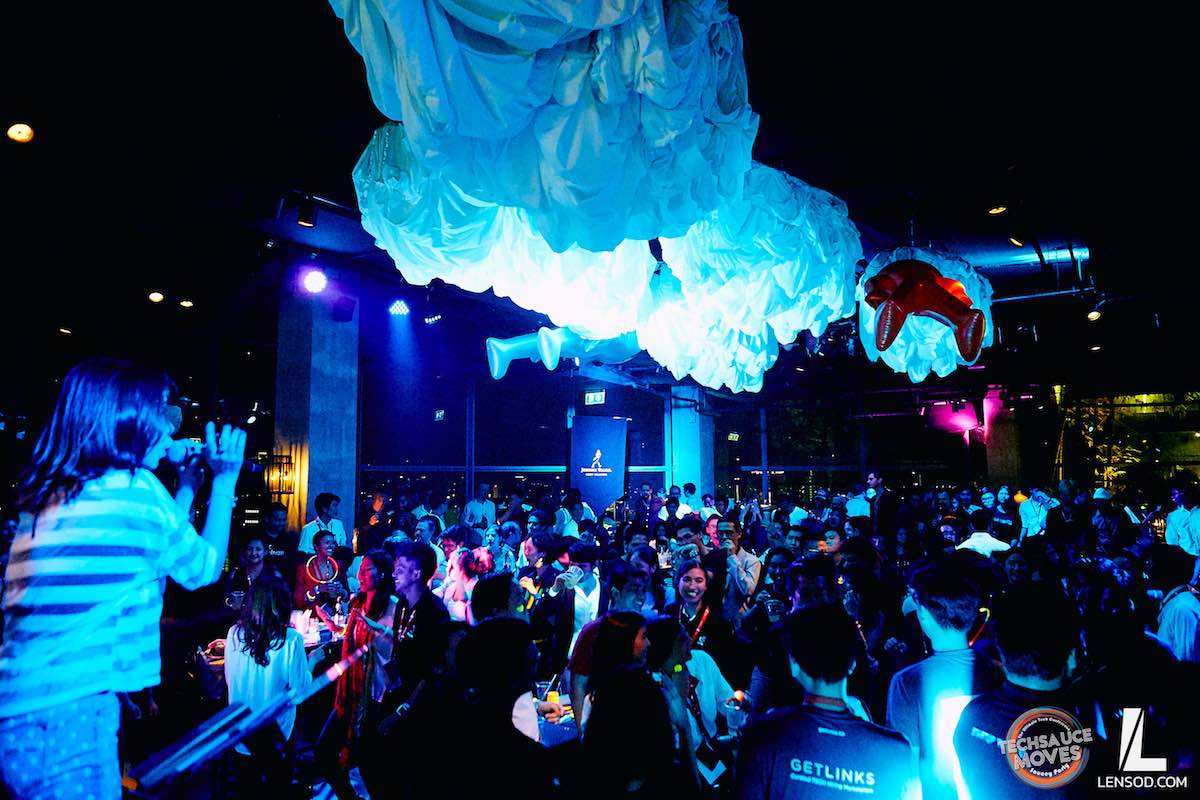 Don't miss the most epic after-party in Asia! Register here: https://www.eventpop.me/e/1369-techsauce