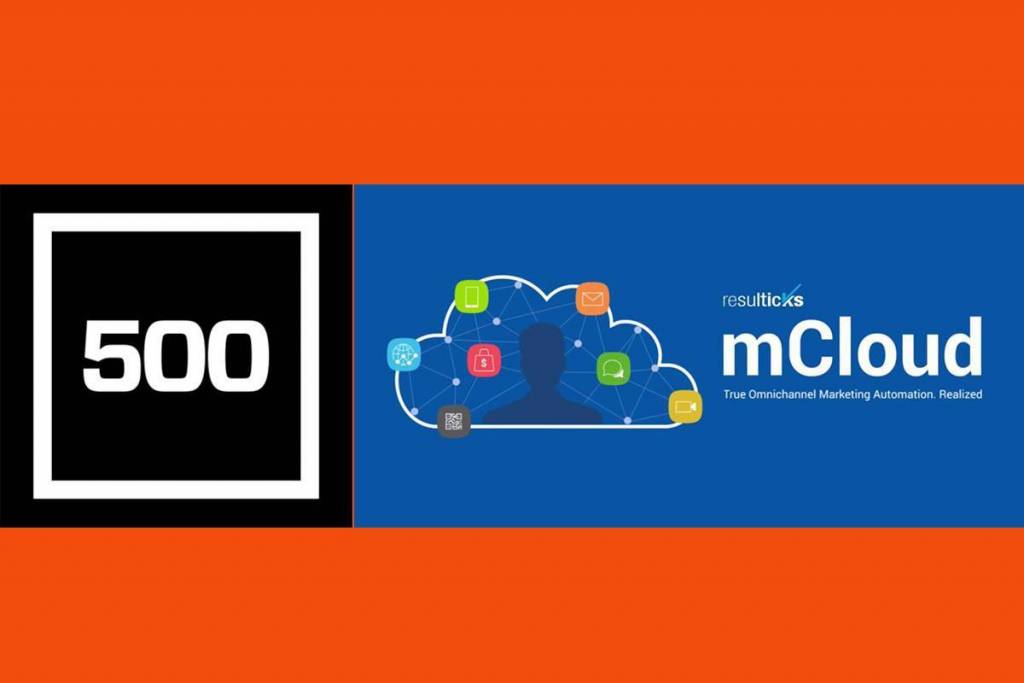 500 Tuk Tuks (500 Startups' Thai focused fund) announced a brand new entry into its portfolio of investments – this time in the burgeoning space of marketing automation, with Resulticks.
Resulticks, is a new generation omnichannel marketing automation platform enabling businesses to better engage their customers  across both the offline and online. With a number of enterprise customers already onboard this Cloud-based platform, 500 Tuk Tuks injection will ensure that marketing automation becomes level playing ground for other SMBs and startups in the region as well.
"It's an exciting time in the world of marketing today with the boundaries blurring between offline and online customer interaction and engagement. And, we believe, its essential every business have access to infrastructure such as Resulticks, that allows them to mine the potential that these latest trends offer", said 500 Tuk Tuk's Managing Partner Khun Moo, following this announcement.
Resulticks helps marketers create and deliver targeted, contextual multi-dimensional communications and campaigns through all digital channels  (Email, Mobile (NFC, Apps, SMS) QR, Social, ORM, Web), while also following through on measuring the impact on sales.
"We see this great opportunity for brands in South East Asia to ride the digital momentum that has been created over the last few years and establish themselves as leaders the world of marketing automation globally.  We're excited that the folks at 500 Tuk Tuks have a similar view and have extended their support towards a digital transformation in customer engagement in this region", added Ms.Redickaa Subrammanian, CEO and co-founder, Resulticks.
While 500 Tuk Tuks has invested in a good mix of B2B and B2C companies so far, Resulticks marks a special category that can cater to both markets as well as organizations of every size and numerous verticals. This fact, along with the pro-business climate in Thailand, makes this venture with Resulticks a highly significant one that can bring about tremendous growth within the booming startup ecosystem.