Thailand Post is looking into adding an e-commerce version to their logistics services.
This progression aims to capitalize on cross-border e-commerce to take control of the market against China's internet giants who are just dumping their products in Thailand.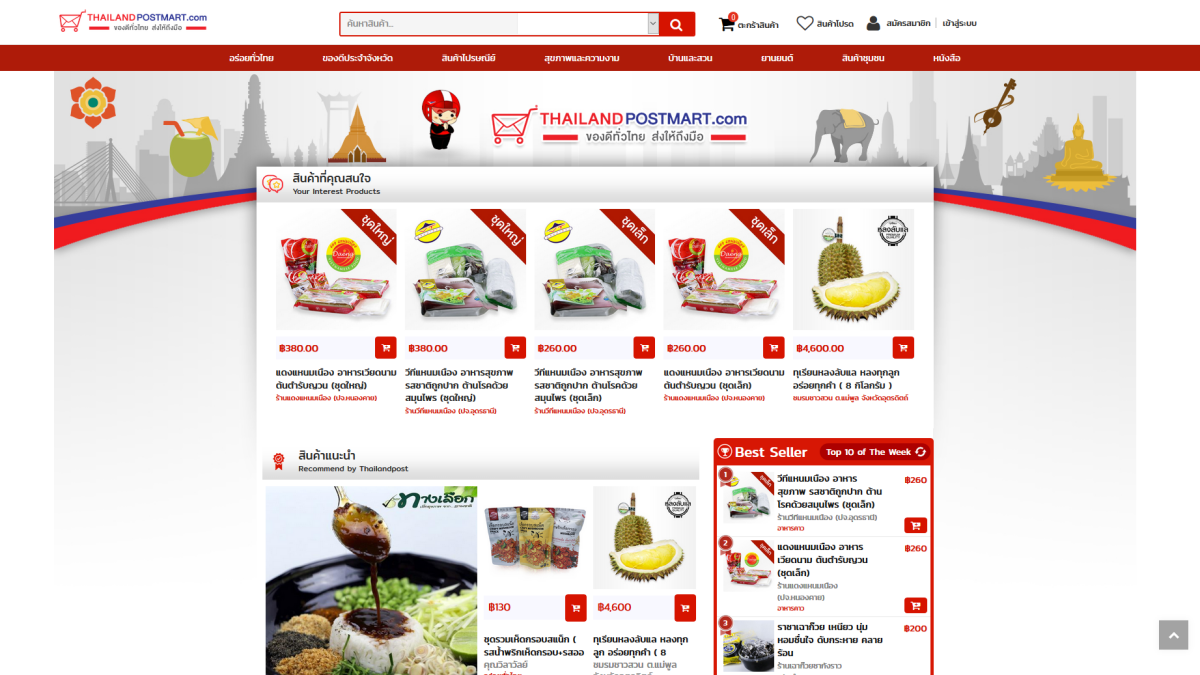 "The company spent 10 million baht to launch Thailandpostmart.com, helping local communities sell their products in a marketplace with special delivery costs," said Samorn Terdtampiboon, president of Thailand Post.
The website, co-developed with BEC Tero, gathers locally made products nationwide into a "digital community", aiming to be the largest distribution channel for agricultural products, crafts, food and One Tambon One Product items.
In the next five years, Thailand Post expects to earn 60% of revenue from logistic services in domestic and international delivery, or 12 billion baht out of 20 billion this year.