AI has exceeded its popular status through its heavy application in improving productivity and customer experience. It has contributed to a wide variety of industries like banking, insurance, manufacturing and retail. As part of the 38th HKTDC Hong Kong Electronics Fair (Autumn Edition), themed "AI Empowerment – Grow without Limits", the Symposium on Innovation and Technology drilled down ways AI can support organisations, solutions to overcome AI related challenges, and employment concerns due to AI.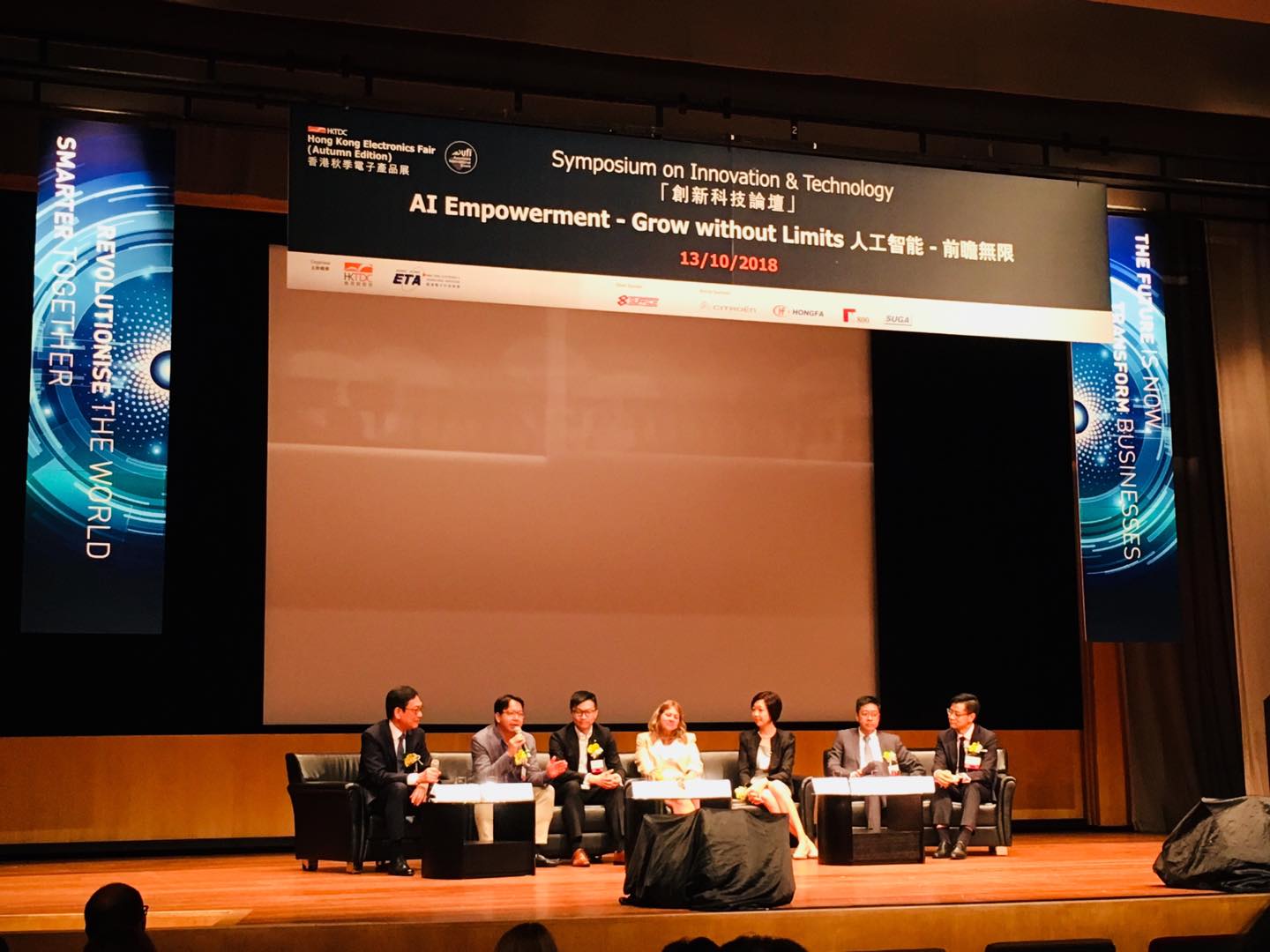 The panel discussion invites Mr. Vincent Wong Associate Director of Deloitte China, Ms. Jessie Lin Vice President of SenseTime, Ms. Laine Mann Global Congress Lead of Pfizer's Global Commercial Operations, Mr. Garrick Ng Chief Technology Officer of Cisco Hong Kong, Macau and Taiwan, Mr. Charles Mok Hong Kong Legislative Councillor for the IT Sector, and Mr. MeiKei leong Chief Technology Officer of Hong Kong Applied Science and Technology Research Institute Company Limited (ASTRI).
The discussion was moderated by Mr. Nicolas Yang, Secretary for Innovation and Technology, Hong Kong Special Administrative Region.
How can we help SMEs and groom more capable people for the industry?
In terms of monetary support, Mr. Mok mentioned that the government has been providing more funds and trials that small companies can use. The biggest issue he pointed out is the lack of manpower who understands how to use tech.
The panelists collectively believed in the need to retrain and retool SMEs. Training should include the government to allow them to understand AI, Machine Learning and Data Science. "These are the areas we can improve in order to hopefully let everybody be able to take advantage of the technology." Mr. Ng said that education is the first step, and organizing more activities like the panel discussion itself enables companies to distinguish between AI and ML to help their business. Ms. Mann added that the focus should be on training and increasing awareness, "especially to explain what can and cannot be done by AI" and to target young talents.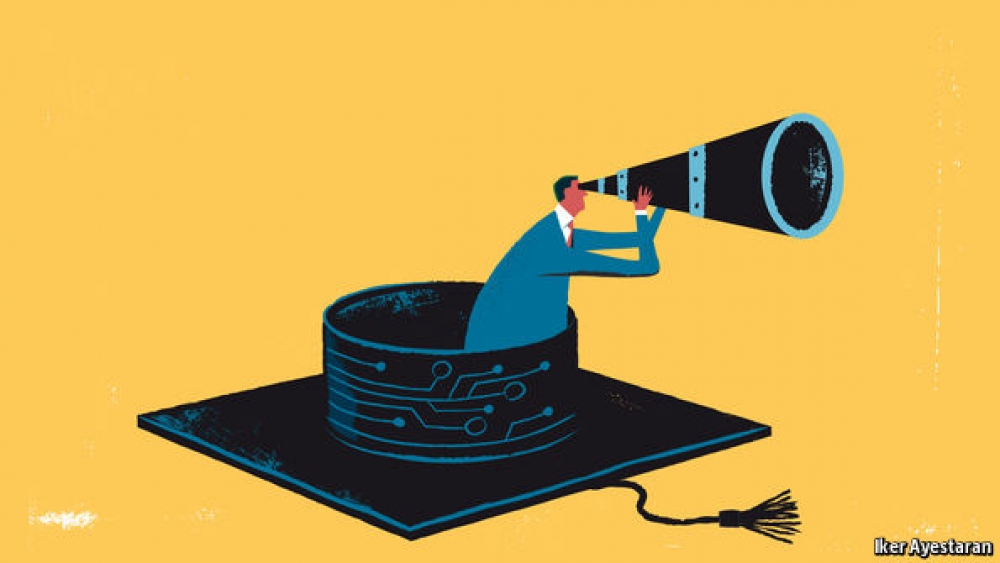 Photo: The Economist
"Never underestimate what SMEs can bring to the industry" Mr. Wong pointed out that they have the brightest ideas, are agile, and go to the market quicker than big companies. The key is to help them articulate their problem, to know what is missing and bridge the gap so that they can move faster. He suggests more sharing sessions to give them directions, hints and support. He added that "a lot of tech has been available in small packages in the form of cloud services"
How to help employees understand AI in order to reduce resistance?
"Frame it around as an enhancement" was a tip by Ms. Mann. She explained that people are unlikely to ever get away from human to human interaction, as AI would not be able to give the same emotions and stories.
Similarly, Mr. Wong believes that AI is a tool used to enhance a business' products and services, and is not going to replace humans. Human are still required to manage the robots and new ideas. "AI is coming but you will be part of the journey. You will grow along with the company." He suggested to allow AI and employees to relearn and retrain together. "Business is run by humans and a team and AI is helping to do it more efficiently, faster, and make better decisions."
Mr. Leong said that AI will not replace humans, but some jobs, like bank tellers, will disappear. As such, he emphasized that "The point is not whether AI will replace human, it is more about how we manage the transition."
How can Hong Kong catch up?
Unlike mainland enterprises who are willing to adopt technology despite its uncertainty, risk and early stage, Ms. Lin said that Hong Kong is more conservative in that aspect. However, she believes that it is not always a bad thing, as it also means that the country has a higher awareness of risk control. Besides that, Hong Kong has its own set of advantages like basic research in universities having talent in AI and healthcare, as well as a sophisticated financial market.
She notes that investment in technology is important, in which the government plays a huge role in, besides enterprises and capital market. Moreover, "government can take the lead, encourage SMEs who usually have a high appetite for risk."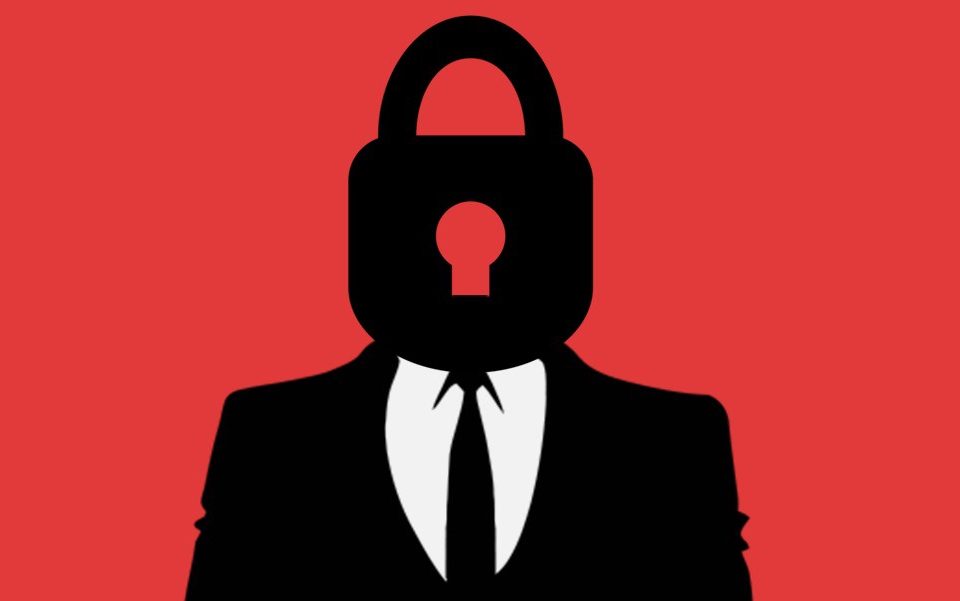 Photo: Attorney At Law Magazine
When comparing with the mainland, Mr. Mok notices that "we tend to focus on a few areas like electronic payment and AI." But in view of the overall use of technology in international light and advancement, Hong Kong's businesses, core industries, financial services and logistics are using a lot of technology. He views Hong Kong's upper hand in consumer privacy protection as an opportunity, if it were to be balanced with its legal system and technology. Given the different kinds of consumers and expectations, his advice is to not follow China exactly.
What should the government do to create an environment for people to be accepting towards new technology?
Mr. Wong gave recommendations for the government in encouraging acceptance of new technology.
Showcase the key applications in AI for the industry.
Stick to a timeline. Instead of purely focusing on the big project, aim to have small achievements and improvements over time.
Take small steps and move quickly.