KBTG establishes its third IT base in Vietnam, seeking additional personnel to strengthen its workforce in support of KBank's Regional Digital Expansion strategy, gearing up for becoming the best tech company in the region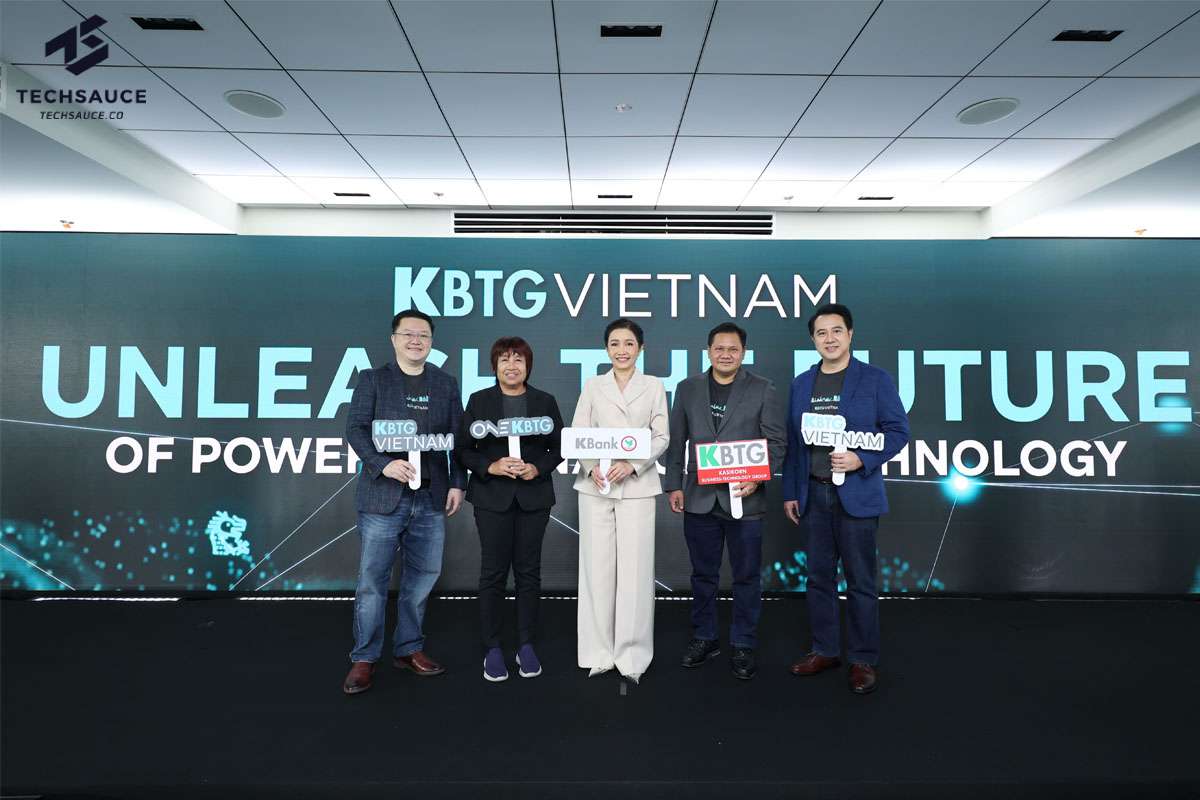 KASIKORN Business-Technology Group (KBTG) has established KBTG Vietnam – its third stronghold in the Asian region, aiming to recruit IT talent for market expansion in Vietnam and other countries within AEC+3 in the drive to support KASIKORNBANK's Regional Digital Expansion strategy. The company expects to attract more than 500 workers within the next three years in order to drive KBTG to be at the forefront in the regional tech industry. The move will also support KBank's goal of being one of the top 20 banks in Vietnam within 2027.
Ms. Kattiya Indaravijaya, KBank Chief Executive Officer, said, "The AEC+3 is strategically important with sizable consumer market, large proportion of working-age population, and growing digital lifestyle, which will be the main thrust for regional economic growth going forward. KBank has thus pressed ahead in expanding its presence in the region in order to help broaden opportunities for Thai businesses while delivering excellent service experience to local retail and SME customers. Guided by our Regional Digital Expansion strategy that focuses on technological development, strong workforce, investment in startups and key strategic businesses, KBank aims to build up a business and technological network in order to deliver a positive digital service experience to local users with greater flexibility. The move will allow KBank to become the Regional Digital Bank of the new era and eventually one of the best 20 banks in Vietnam within 2027."
Ms. Voranuch Dejakaisaya, KBTG Executive Chairman, said, "KBTG never ceases in developing our business operations in order to support KBank's strategy of broadening its presence in the ASEAN region through digital banking services. We are ready to cope with the 'talent war' challenge in Thailand. KBTG has thus adopted a proactive strategy in recruiting high-caliber personnel to help drive KBank's business expansion both domestically and regionally."
Following the implementation of its overseas personnel recruitment strategy, KBTG has noted that aside from its IT personnel, Vietnam is home to ASEAN's top students in STEM fields (Science, Technology, Engineering, Mathematics). Accounting for the cultural similarities between Vietnam and Thailand, KBTG has established KBTG Vietnam Company Limited or KBTG Vietnam in Ho Chi Minh City to facilitate KBank's technology development for the provision of services in both Vietnam and elsewhere in the region. KBTG Vietnam is the second branch of KBTG in ASEAN, and the third branch in Asia after KBTG in Thailand and K-Tech in Shenzhen, China. KBTG expects that the company will add more than 500 new positions within the next three years, allowing it to become a regional tech company by 2025, as targeted.
KBTG's solid operation bases and competent personnel in Thailand, China and Vietnam will allow the company to leverage its synergy and amalgamate the offices' potential and expertise to advance KBTG's technical capacities and important skills, including AI, blockchain, supply chain and coding methodology, thus allowing KBank to create a complete financial experience for customers in Thailand, Vietnam and other countries in the region.
Mr. Thanussak Thanyasiri, Managing Director, KBTG Vietnam, said, "KBTG Vietnam's key mission is software development, creation of financial innovations and new technologies to facilitate KBank's business operations and business customers in Thailand, Vietnam and other ASEAN countries, with the important goal of becoming Vietnam's top technology company by 2025."
KBTG Vietnam's goals in 2023 are aimed at recruiting the first group of 200 IT personnel to develop software for KBank and international businesses, jointly upgrading the K PLUS Vietnam application – KBank's flagship product with over 600,000 existing users, and major digital banking platform supporting expansion of its customer base in Thailand with a target of more than 1.3 million by 2023. Additionally, it aims to enhance capability in expanding K PLUS to other countries across the region. Focus is also on KBTG Vietnam's software development and delivery based on the "3S" principles: Speed, Scale, and Sustainability, along with adoption of world-class software methodology and tech capability with quality equal to KBTG in Thailand, and application of case studies worldwide. KBTG Vietnam recently established its second office in Hanoi to access potential tech talents and to facilitate employees in different cities preferring to work outside of Ho Chi Minh City.
Persons interested in working with KBTG and KBTG Vietnam can view more details and available job positions at www.kbtg.tech/en/kbtg-vietnam.