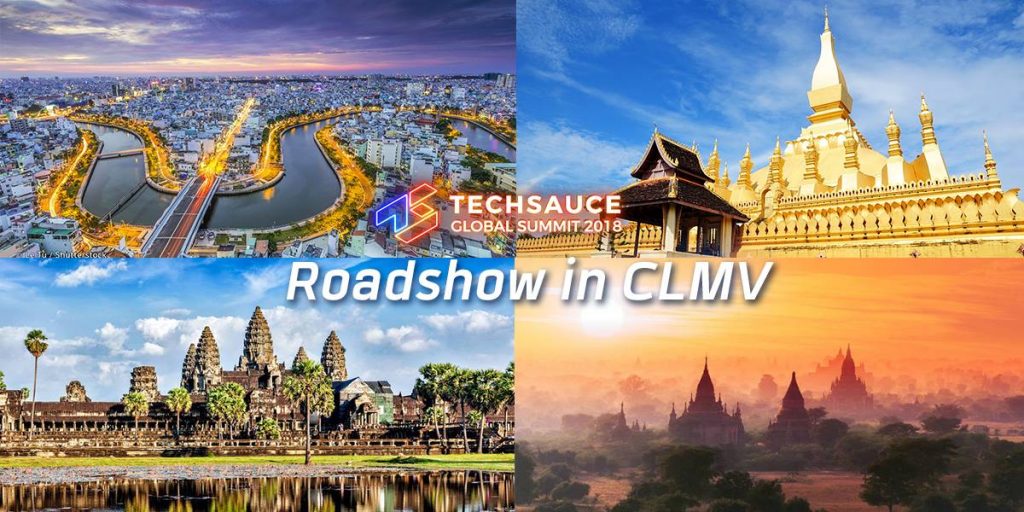 Do you think you have what it takes to win the Techsauce Global Roadshow 2018 pitching stage for CLMV?  Find out how you can be a part of innovating SEA's ecosystem!
It's time for Cambodia, Laos, Myanmar, and Vietnam (CLMV) to show the world what its got!  Southeast Asia's ecosystem may be at the beginning stages now, but no one can deny its potential to grow as technology and investment has seen a significant amount of innovation in the region.
It is an exciting time to literally do what you want to do.  You just have to and do it!
If you think you have what it takes, come show us what you've got at the Techsauce Global Roadshow pitching stage for CLMV at CirCo Co-working Space in Ho Chi Minh, Vietnam on May 25, 2018!  Partnering with Egg Accelerator Saigon, Techsauce is searching for the sauciest startup to go up against 19 other countries at the final pitching stage at Techsauce Global Summit 2018 on June 22-23, 2018 in Bangkok where you stand to win grand prizes worth up to US$300,000!
Here's what you win!

Free Air tickets and accommodation
You will get free air tickets and accommodation to the greatest tech summit in Southeast Asia! 
Shake your tail feather to 10,000+ investors, corporates and media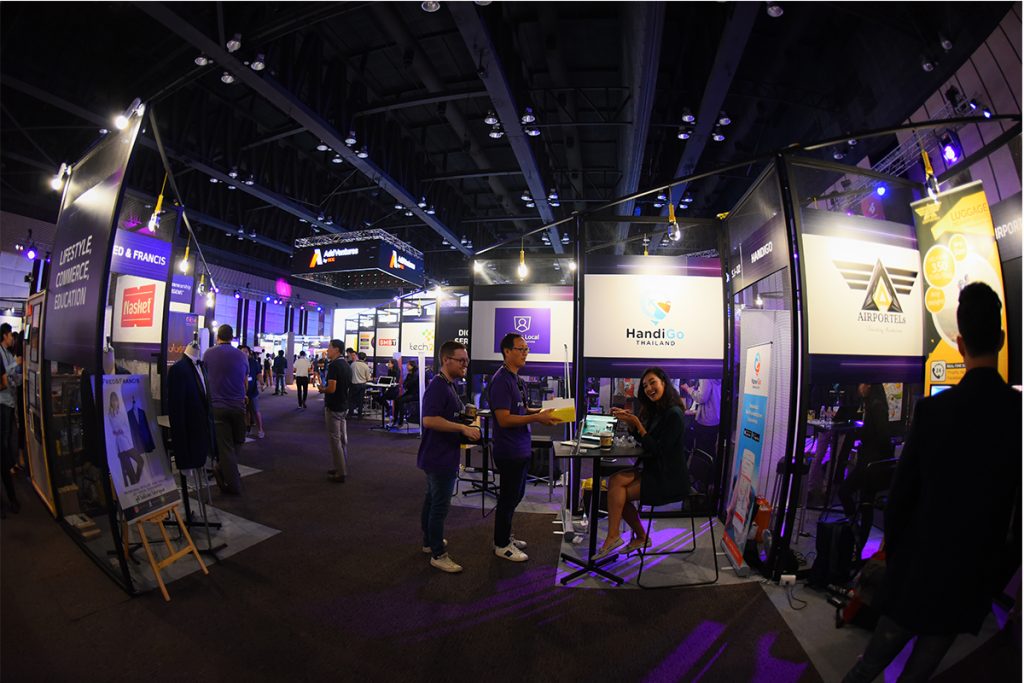 Everyone knows success is not just what you know, but who you know.  Any great startup will tell you networking is one of the main keys to expanding your business.  That's why we are going to feature the CLMV winner at the main floor at Techsauce Global Summit 2018!  Get this, this year's summit will be bigger than ever and we mean it!  Over 10,000 participants from 30 countries will be there.  That includes venture capitalists, corporate representatives, members of the media, and other startups.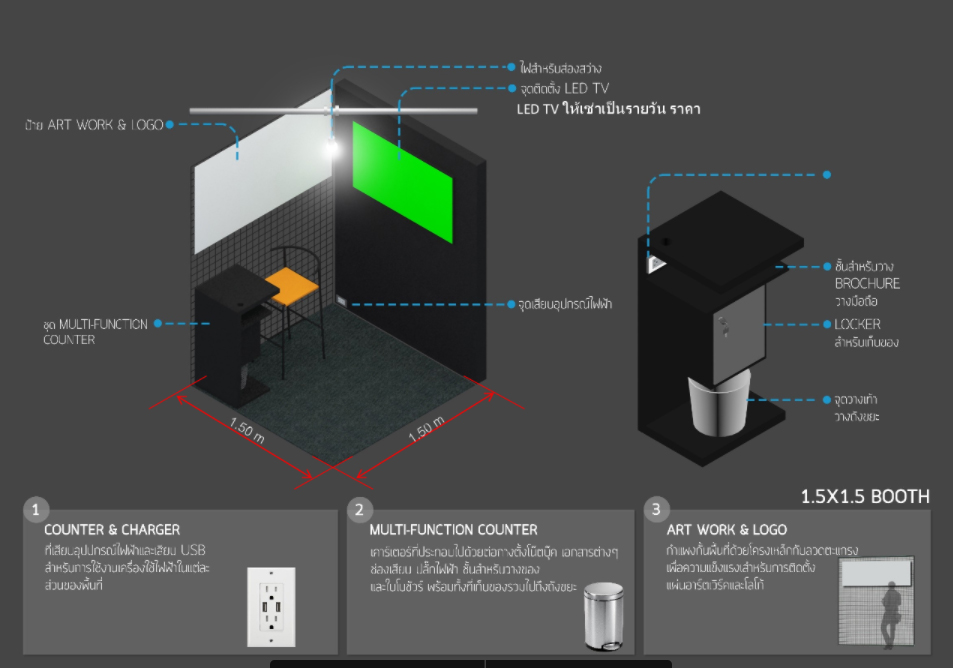 Here's what your booth will look like:
Size: 1.5 x 1.5 m. booth with the summit's dangerous, sexy, epic, and futuristic theme

1 counter set that includes a built-in electrical outlet, a storage cabinet, a studio chair, and a trash can

1 Inkjet vinyl sign

1 down light

1 42" LED TV (*optional, available for rent)
Booths are worth over 20,000 Baht (US$600+) and will be for both days of the summit.  This is an exclusive deal given the fact that booths can only be purchased per day to allow variety on the floor. 
Win up to US$130,000 worth of prizes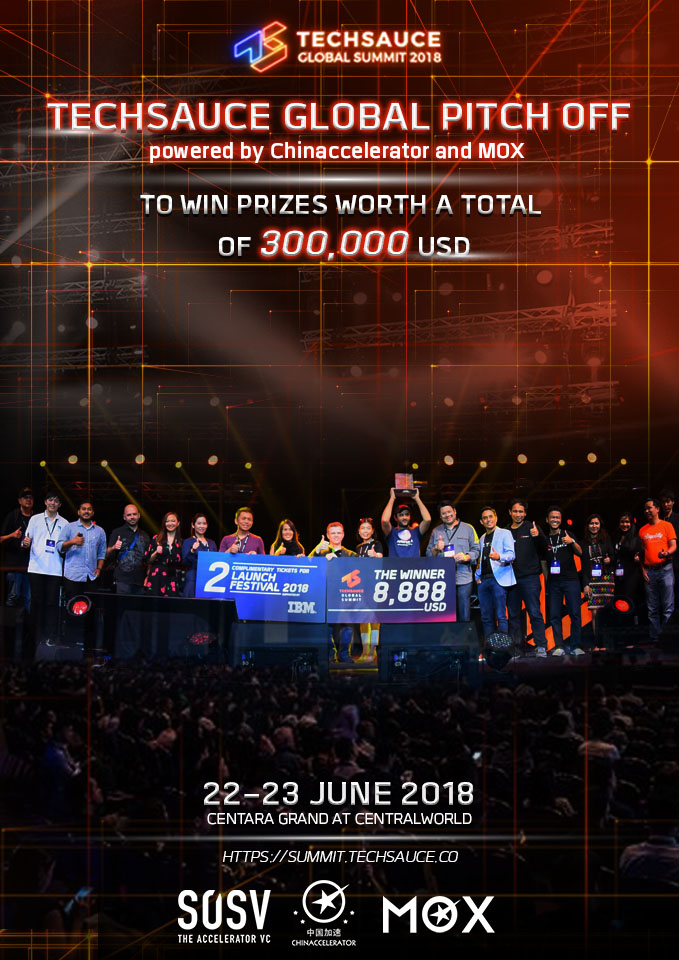 As our summit gets bigger, the main prize for the main pitching event gets bigger.  The 2018 stands to win:
*Terms & Conditions Apply
The total prize value is worth more than US$300,000.  You can see it is not just cash, but a chance to learn from the best experts in the startup world with leading MOX and Chinaccelerator accelerators.  Both are operated by SOSV, a venture fund with $300 million AUM operating six global accelerators.  Winning will not guarantee funding, but mentorship to cross borders and elevate your startup to the global ecosystem.
What you need to show us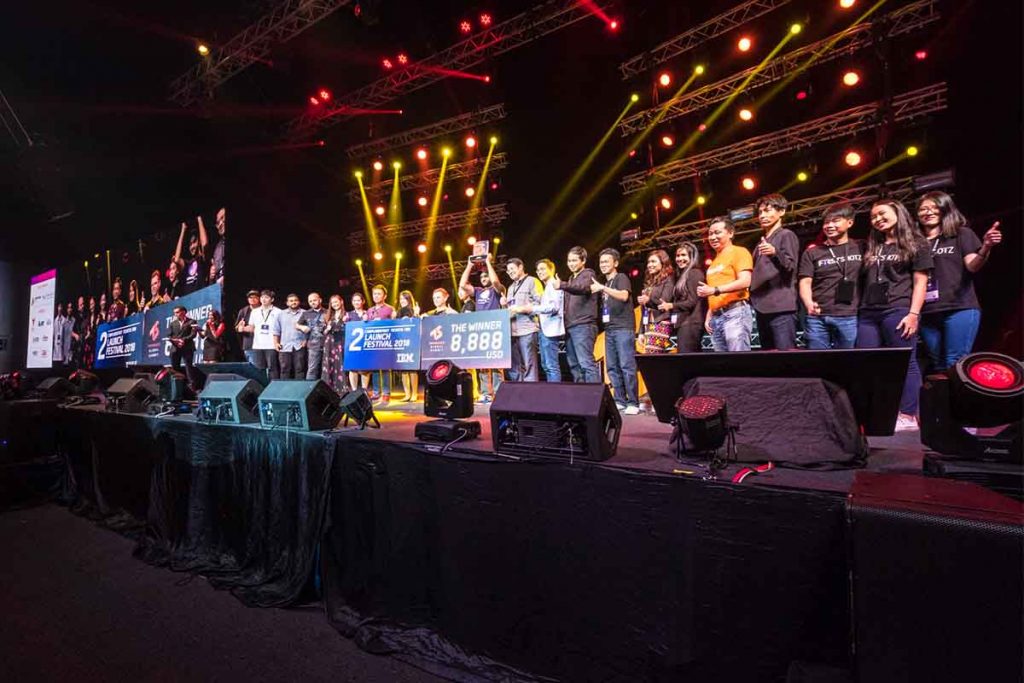 You get 3 minutes to pitch, and 3 minutes for Q&A. You need to show us:
How suitable and disruptive are your solutions?

 

Startups need to show their solutions are really disruptive to the current markets.

 

New and applicable products or services will make you stand out from others.
How valuable is your market size?

 

It is a business at the end of the day.

 

Startups are not dreamers, but doers. 
How resilient are you in executing your strategy? You can talk the talk, but can you walk the walk?

 

Every successful startup agrees that the most important thing to doing business is your team and how you execute you plan.
Not a startup? We still want to see you!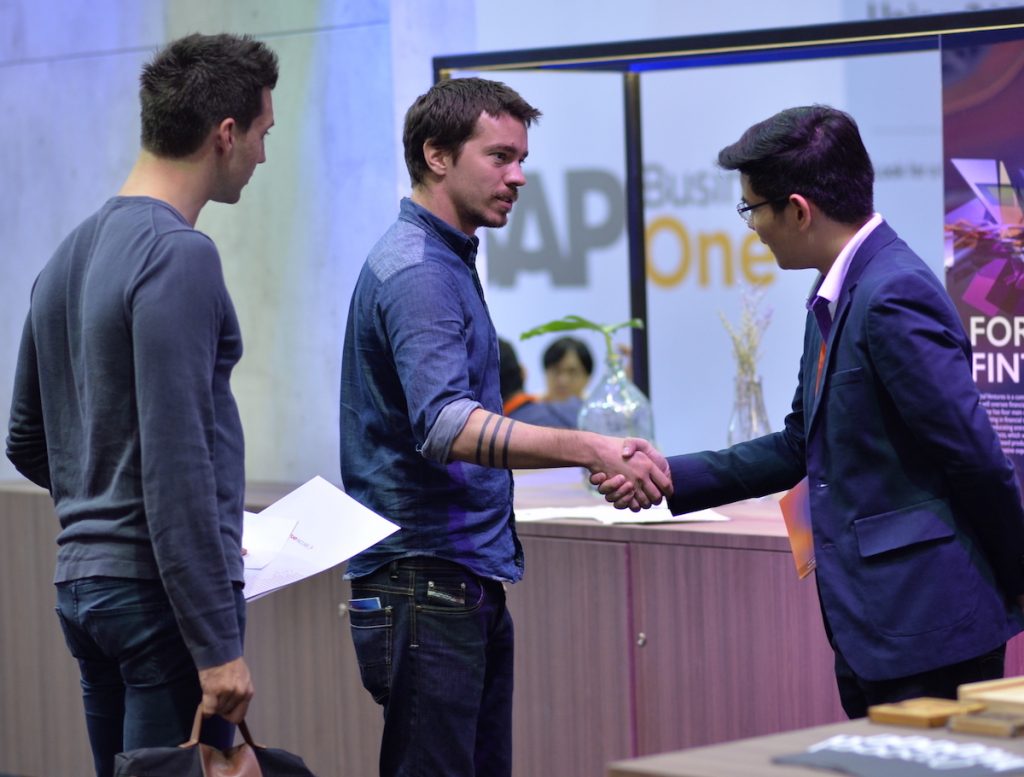 Not a startup?  We still want to see you!  Techsauce is all about expanding our community where we share ideas and knowledge to support our ecosystems.  We would love to meet and talk to you about how your ecosystem is and what you see for the future. 
Apply now at:
For pitchers, RSVP at https://goo.gl/w5gf9L
For attendees, RSVP at https://goo.gl/7q92WD
Learn more : https://summit.techsauce.co/roadshow/
Where will Techsauce go next?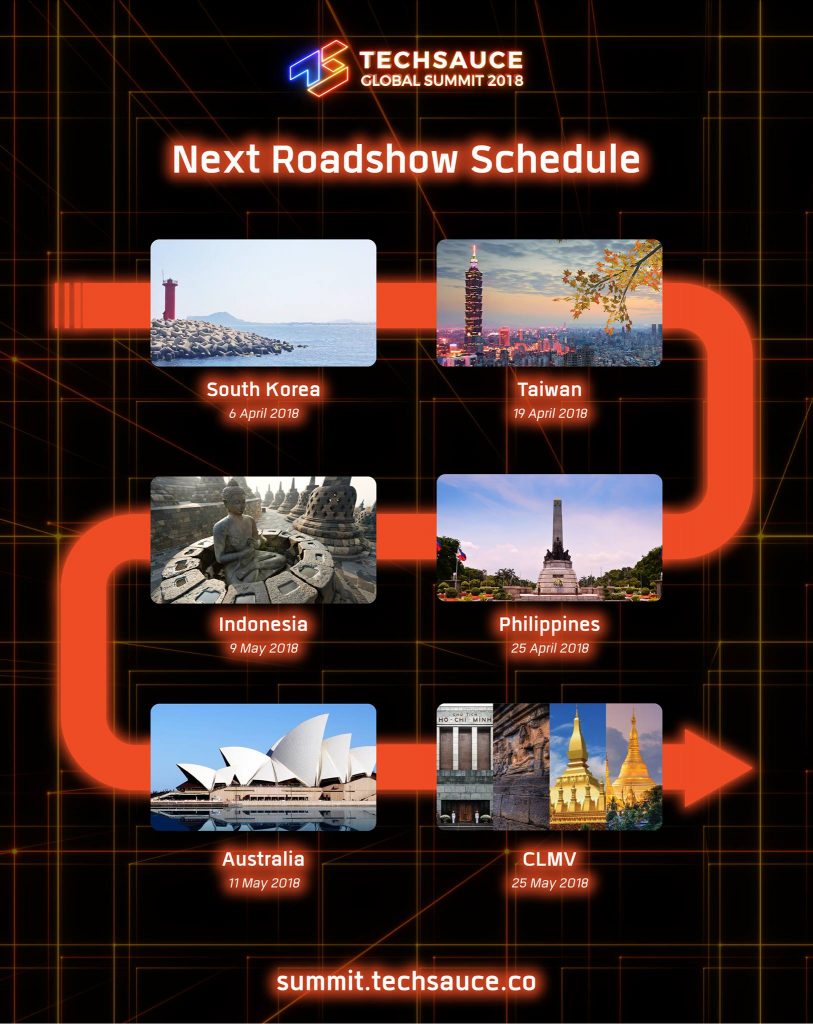 This year we have expanded our roadshow to 20 cities around the world, and the race is still on to get the best of the best to compete on the final stage at Techsauce Global Summit 2018!  For more information go to: https://summit.techsauce.co/roadshow/
Join us at Techsauce Global Summit 2018!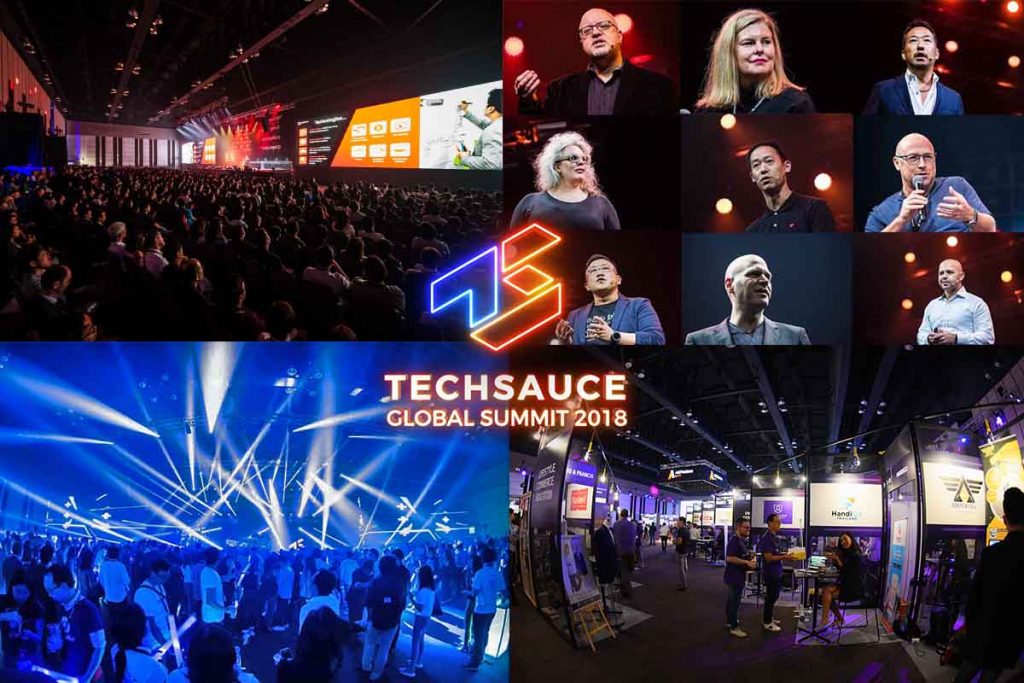 This year the summit will feature over 10 stages and over 150 topics ranging from DeepTech to AgiTech, and blockchain technology.  Experts not only from the region, but around the world will be there to share knowledge and experience.  For more information check out:
Startups: http://summit.techsauce.co/startup/
Corporates:http://summit.techsauce.co/corporate/index-th.php
See you there!