SIX Token, Thai-nationality crypto-currency which has the largest fundraising values in Thailand, has been currently sold out. The first fundraising was offered to investors worldwide on April 3, 2018 via Initial Coin Offering (ICO), and SIX Token was closed for sale on May 31, 2018.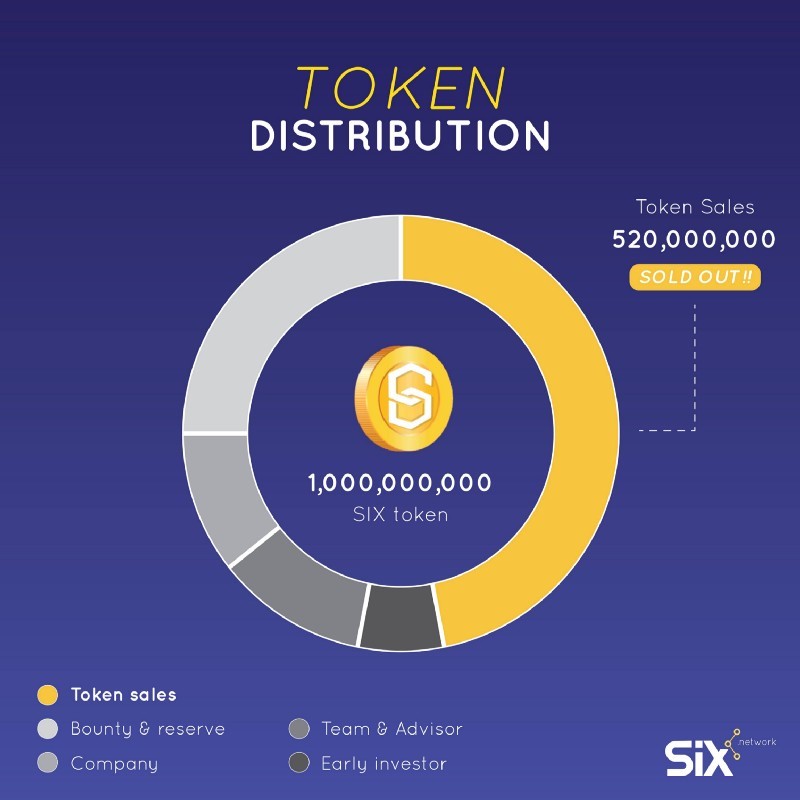 Mr. Vachara Aemavat, Co-CEO of SIX Network, revealed that, upon this fundraising, there are investors from 61 countries all over the world who have confidence in the investment, mostly are the investors from Thailand and South Korea. Moreover, there are investors from other countries all over the world; such as United Kingdom, Russia, Germany, Japan, and other countries in southeast Asia region. However, SIX Token has been sold out as planned, which is 520 million SIX Tokens (0.10 US Dollar per 1 SIX Token). The company is ready to deliver SIX Token to investors on Wednesday June 6, 2018.
Mr. Natavudh Pungcharoenpong, Co-CEO of SIX Network, revealed that, for secondary market or exchange market, SIX Network has filed the request for registering with the many secondary markets, and it is expected to be able to register the trade in at least 2-3 secondary markets domestically and internationally. Recently, SIX Token has been officially registered for trade in Stellarterm.com.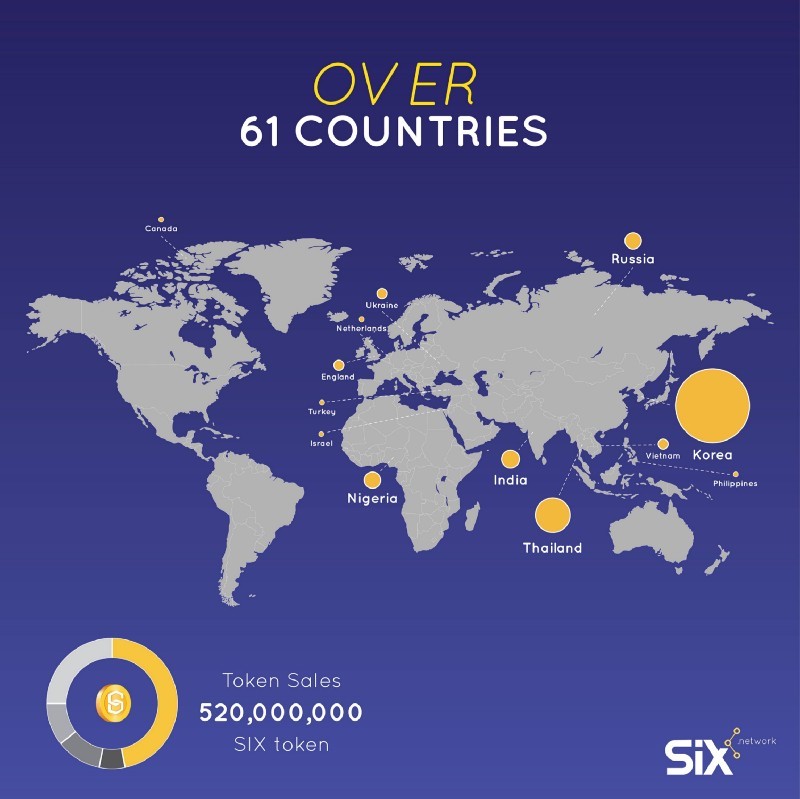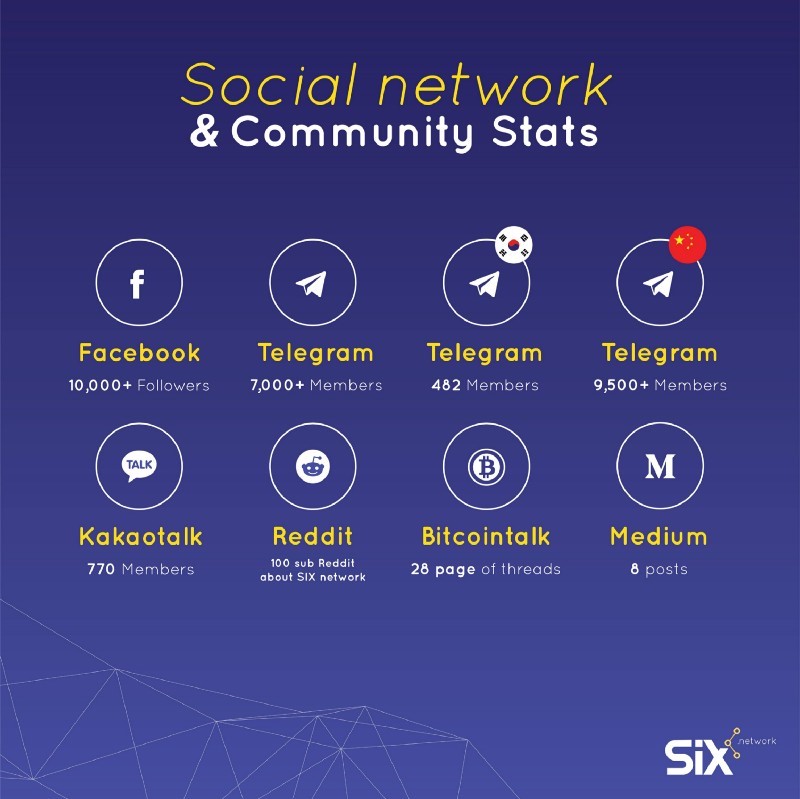 "Executives, and staffs of SIX Network would like to thank you for all the trusts from investors and supporters who have made this fundraising successful as expected. Most importantly, SIX Network will surely apply the blockchain technology and SIX Tokens to the digital creative industry in Thailand as executive team of SIX Network will make a statement from the visions and strategies to all investors soon." Mr. Vachara said.