Singaporeans will be the first wave of consumers to enjoy Near Zero Sugar™ Juice as INCREDIBLE™ aims to debut its revolutionary healthier juice island-wide by the end of 2023. This move aligned with the nation's forefront initiative towards healthier and lower sugar beverages driven by Nutri-Grade labeling policy.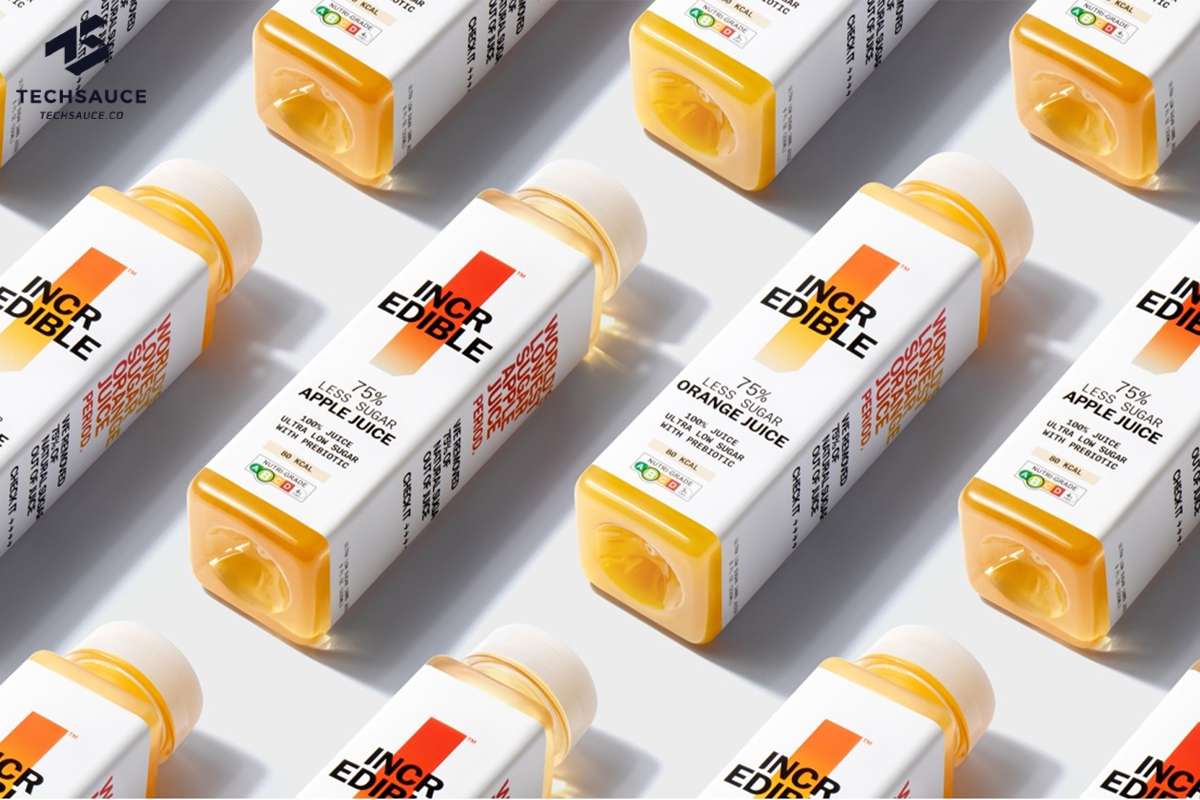 IncreBio (formerly known as JuiceInnov8), a Bangkok-based food biotech company that marries the power of nature and twists of science on a mission to create truly healthier foods & beverages—starting with juice, is proud to announce the inaugural launch of INCREDIBLE Juice, a Near Zero Sugar™ juice.
The company promises to revolutionize juice—a $150Bn market and the world's third largest drink—a category lacking no/low sugar alternatives until now. While juice has been exposed for its notorious levels of sugar akin to a can of Coke and a cup of bubble tea, IncreBio is poised to challenge that status quo with its proprietary technology that can create a Near Zero Sugar™ juice at a sugar level even lower than those found in skimmed milk.
After 8 years of development, started with research collaboration with Chulalongkorn University before spins out to build its own biotech stack with a team of 25+ engineers & scientists. The company holds the holy grail library of hundreds of natural sugar-reducing microbes—all isolated from plants, fruits & edible flowers. IncreBio's natural strains were trained to specifically target natural sugar molecules in fruit juice from sucrose, fructose and glucose.
The company then developed a Natural Machine within a Machine™, a proprietary fermentation platform that precisely controlled the pathway of sugar-reducing microbes (natural machine) within bioreactor (machine)—with the aim to let them eat all the sugar instead of us. Results? 99.7% natural sugar in juice were removed, all done without any genetic modifications.
The company stands as the sole commercially viable sugar reduction technology in juice at Near Zero Sugar™ level, with a proven industrial scale for orange and apple juice. This breakthrough earned INCREDIBLE Juice alongside cell-based chicken and dairy in Fast Company's World Changing Ideas in 2021.
This commercial announcement in Singapore followed a limited-offering launch in Bangkok through a pop-up store and selected food services. The company sold and served its revolutionary Near Zero Sugar™ juices to over 8,000 consumers in December 2022.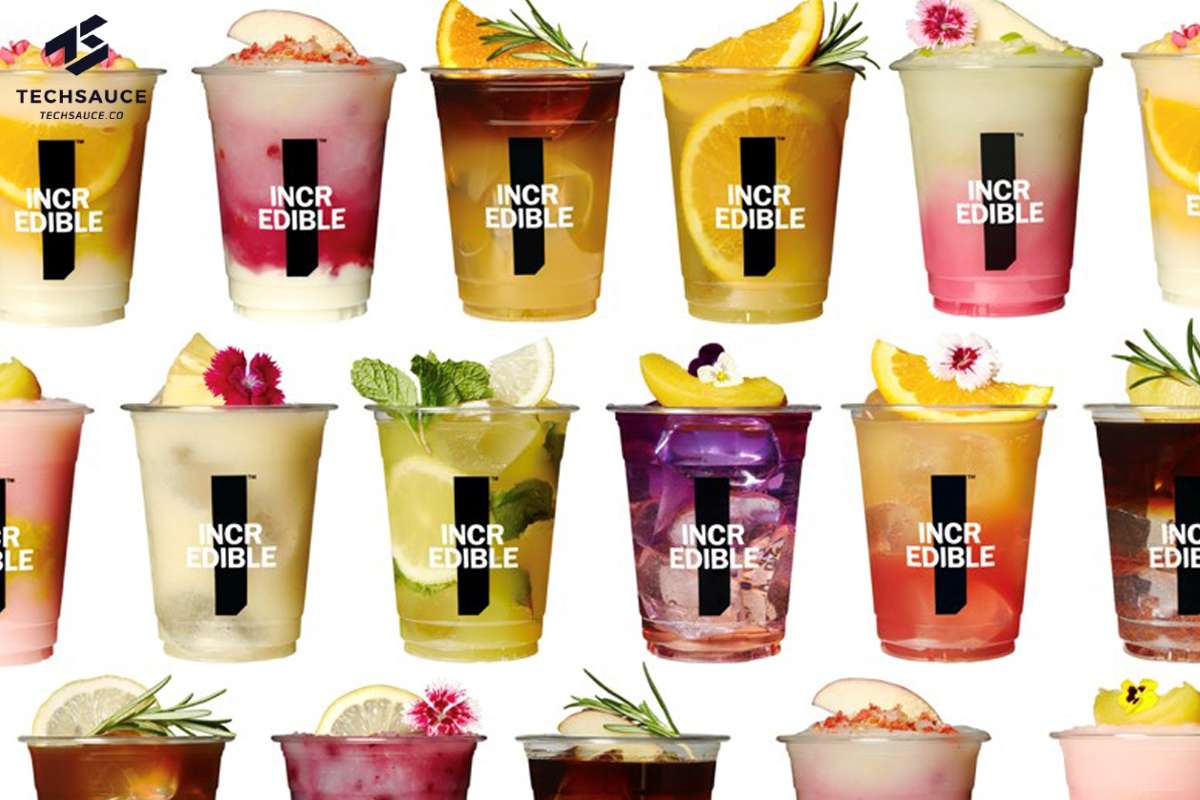 This decision to pick Singapore as its debut is a toast to Singapore's trailblazing role in the global food innovation movement, from pioneering the world's first cultivated chicken to animal-free dairy made with precision fermentation.
"Singapore also leads the way in promoting healthier consumption habits among its citizens, thanks to the Nutri-grade labeling policy enforced by the Health Promotion Board.", said Sean Trairatkeyoon, Founder & CEO of IncreBio.
This initiative empowers Singaporeans to make healthier choices by using a traffic light labeling system that displays the percentage of sugar content and flags unhealthy options with yellow or red labels. And for those drinks that dare to cross the red line with more than 10% sugar? They're shown the red card, with advertising strictly off the table.
"With the Nutri-grade labeling, the sugar-coated truth about juice has been squeezed out. Apple, pineapple, and grape juices have been red-flagged with a D-grade for their high sugar content over 10%, leading to an advertising ban. Only orange juice has managed to stay afloat, but it's still treading in C-grade. We, INCREDIBLE, can change that." Sean added.
The company is set to sweeten the deal for health-conscious consumers in Singapore, with the target launch of two variants of its Near Zero Sugar™ Juice in 4Q2023. INCREDIBLE Orange Juice and Apple Juice, with a whopping 70% of natural sugar removed, will be the market's lowest sugar & calorie juice. Its sugar content per serve will be even lower than a glass of plain milk, and it will be the sole truly healthier juice brand that can achieve Nutri-Grade B.
As new regulations are set to extend the Nutri-grade label to food services and freshly prepared drinks by the end of 2023, INCREDIBLE views this as an opportunity. It's not just about introducing a genuinely healthier juice option for consumers, but also providing a lifeline for all food services like restaurants, cafes and juice bar in Singapore that serve juice beverages and are struggling to reduce the sugar content in their offerings.
The company is also beginning a test of its Near Zero Sugar™ juice with selected food services partners to reinvent juice beverage menus. From mocktails to smoothies, the goal is clear - achieving a Nutri-grade B or a lean 3% sugar content.
IncreBio is one of the first venture-backed food biotech startups in Asia. The company has raised over $2M from 500 Global, TOP Ventures (CVC-arm of Thai Oil PLC) and angel investors—from a group of former executives of Coca-Cola, PepsiCo and Dole, to a family office of one of the largest healthcare networks in S.E.Asia. The company is now aiming to close Series-A financing round by the end of 2023 as its building its own biomanufacturing site to facilitate the launch in Singapore and beyond.
About IncreBio
IncreBio (formerly known as JuiceInnov8) is a food biotech company pioneering the world's first zero sugar juice named INCREDIBLE™ Juice. Headquartered in Bangkok and Singapore, IncreBio was founded under the mission to build the next generation of food & beverage that is truly healthier for everyone and greater for this planet, with the power of biology. The company is one of Asia's first venture backed food biotech startup and has been recognized as FoodTech 500, Hello Tomorrow's "Global Top 500 Deeptech Startups". INCREDIBLE™ Juice has been named among Fast Company's "World Changing Ideas".